C-Charging Kiosk
Fully Automated Multi-Device Charging Station With 43" Interactive Touch Screen Digital Signage
Featuring 6 Digital Pin Activated Lockers With Apple Lightning and Type-C PD Chargers

Inquire Now









Stay Charged
The C-Charging Kiosk is an innovative cell phone charging locker that simultaneously acts as storage space for your customers and a perfect dynamic advertising space.
Mobile Charging with Security is a Great Fit for a Multitude of Case Use.
Trade Show Exhibitions
Gyms and Fitness Centers
Waiting Areas
Employee Break Rooms
Water Parks and Pools
Constructions Sites
Libraries
Hospitals
Airports
Shopping Malls
Restaurants
Conferences
Festivals
Stadiums
24/7/365 Commercial Durability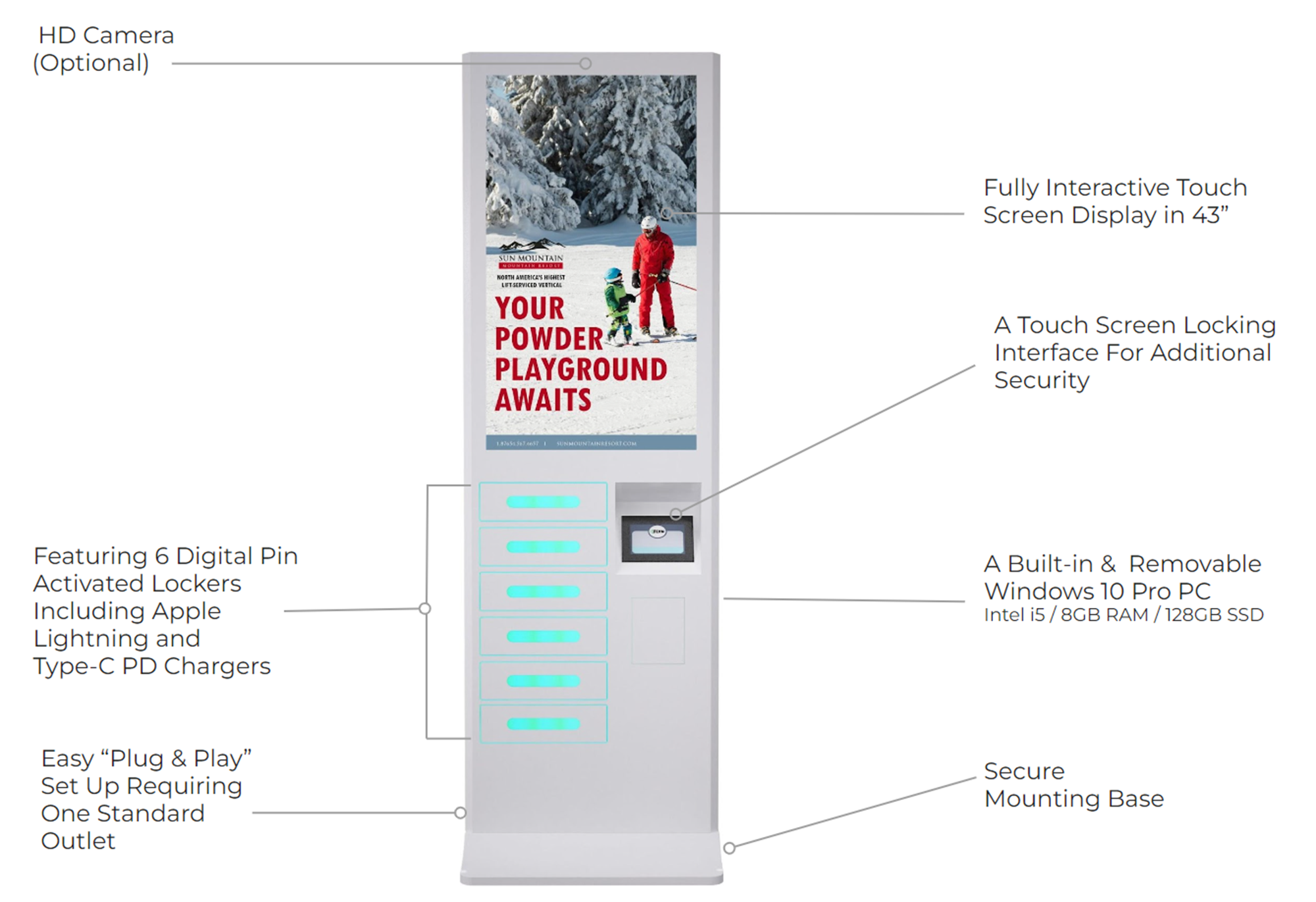 43" Capacitive Touch Screen Display (optional)
C-Charging Kiosks comes with an optional 43" Capacitive Touch Screen Display for additional lead generation, marketing and customer engagement.

Inquire Now
No Interruptions and Fast Maintenance with Modular Components
C-Charging Kiosks are modular so you can remove and replace the PC without compromising the unit. This makes any unforeseen maintenance or repairs a breeze without any interruptions.

Inquire Now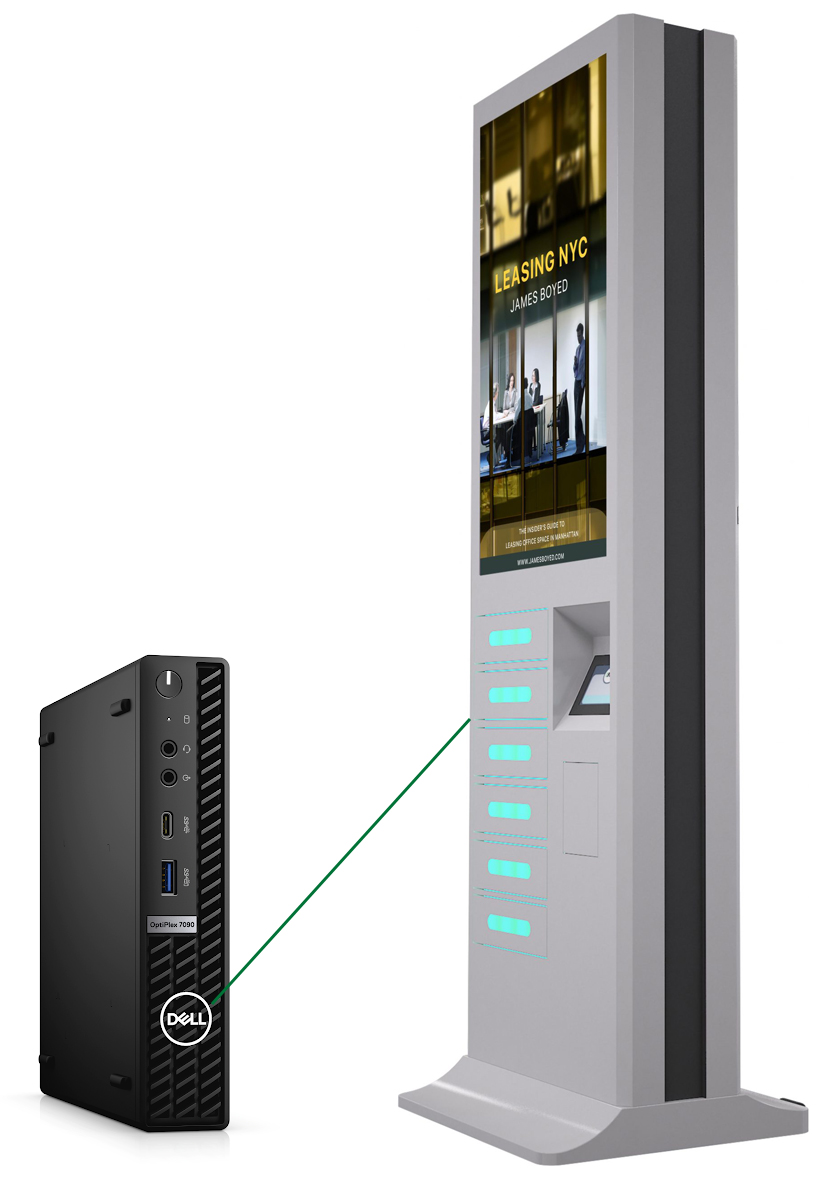 With interactive Touch Screens, you can take digital signage to a whole new level
Eflyn free-standing digital displays come with powerful multi-touch screens that enable a wide variety of interactive applications. Take a look at a few of the many apps that are designed to work with this new technology.
Eflyn Sales Touch App
Easily build and deploy interactive sales presentations with our uniquely powerful sales touch app and digital display kiosks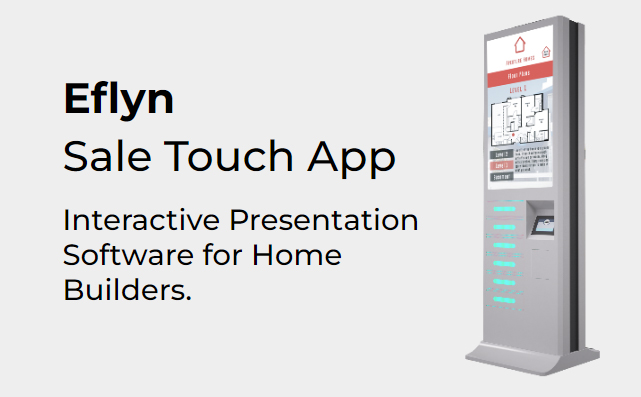 E Suite
Powerful Digital Signage Software for Video Walls, Interactive Displays, Menu Boards and Kiosks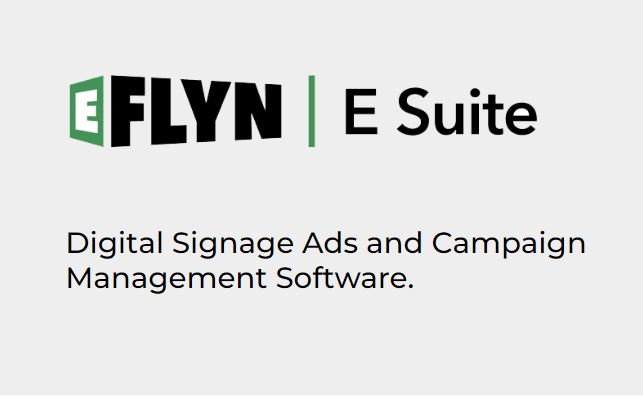 Contest Marketing App for Lead Generation on Touch Screen Digital Signage
Touchscreen Spin To Win Contest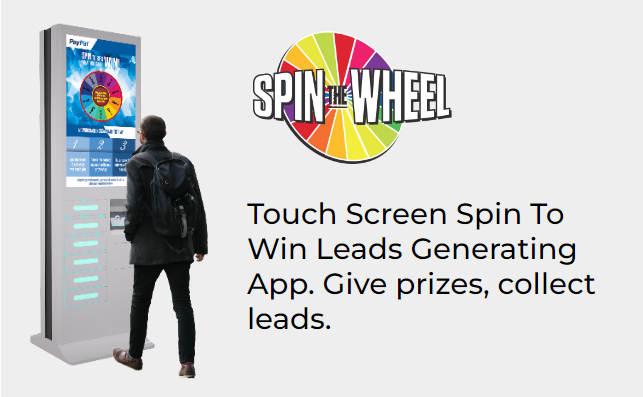 The Social Media Integrated Photobooth
Set up your own digital photobooth almost anywhere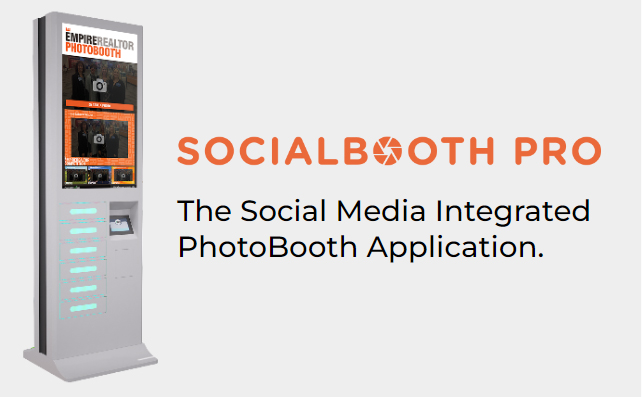 Custom card matching games for your next promotion
Quick Match is an interactive game app from Eflyn that runs on all type of interactive digital display touch screen kiosk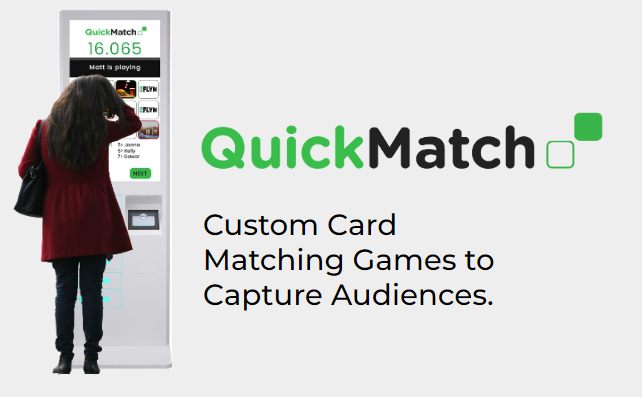 Pair it with Eflyn Lead Generating Apps to get Unparalleled Marketing Results
In today's world of endless information, it's becoming more difficult to grab people's attention. Now using images, video, animation and other multimedia content, you can reach your target audience in a much more effective way.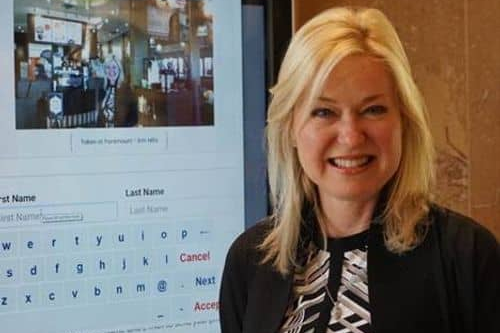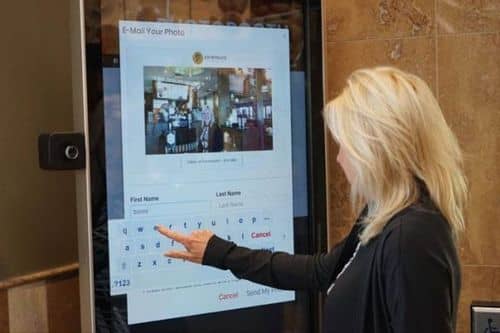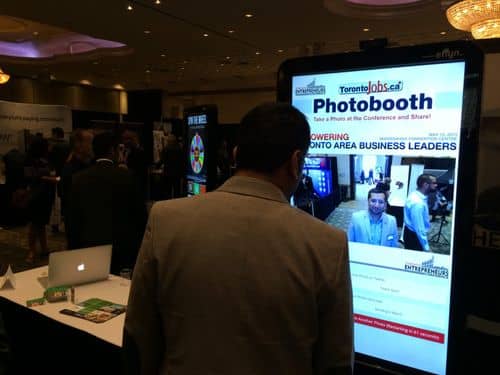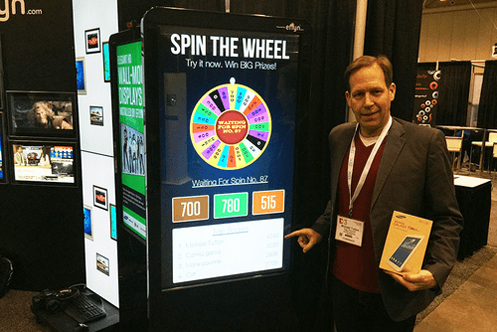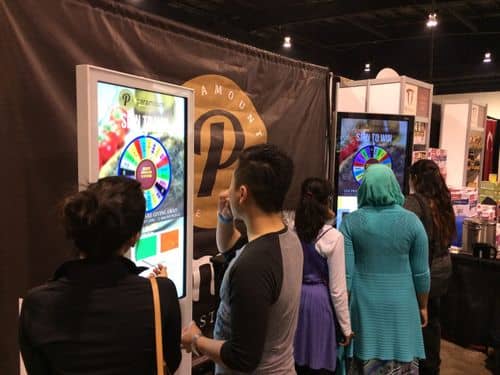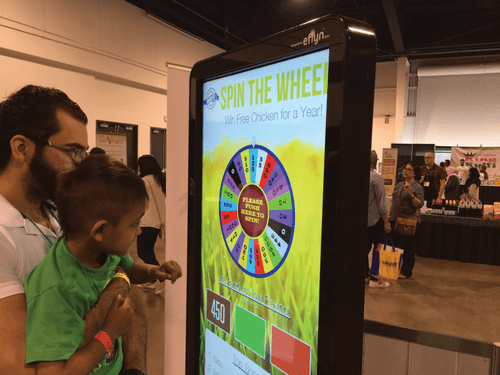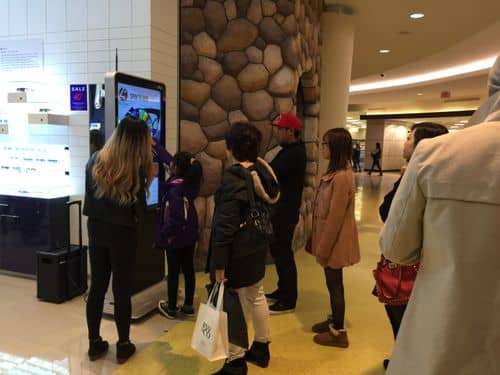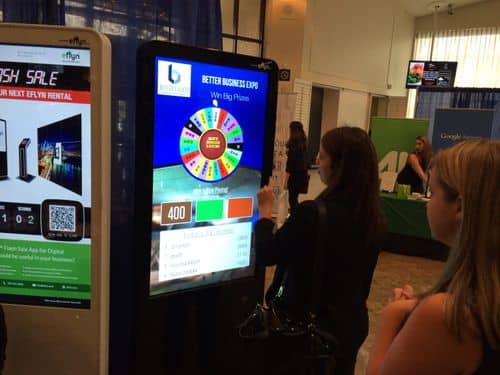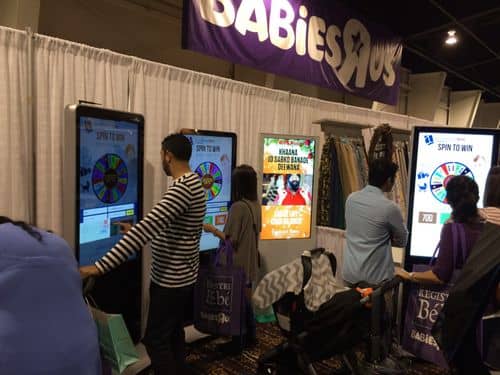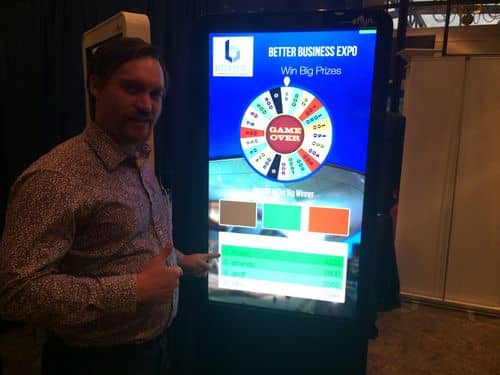 Use Digital Signage with E Suite and manage your content with incredible ease
E Suite is a state of the art web app from Eflyn for content marketing and management. Designed from the ground-up to make managing your digital signage simple, incredibly flexible, and even fun! It supports a lot of great features.
Eflyn's Applications
Inquire Now
Size Specification of C-Charging Kiosk
Height: 81.49 inches (2075mm)
Width: 25.78 inches (655mm)
Thickness: 10.43 inches (265mm)
Thickness: 5.9 inches (150mm)
Depth with Base: 21.65 inches (550mm)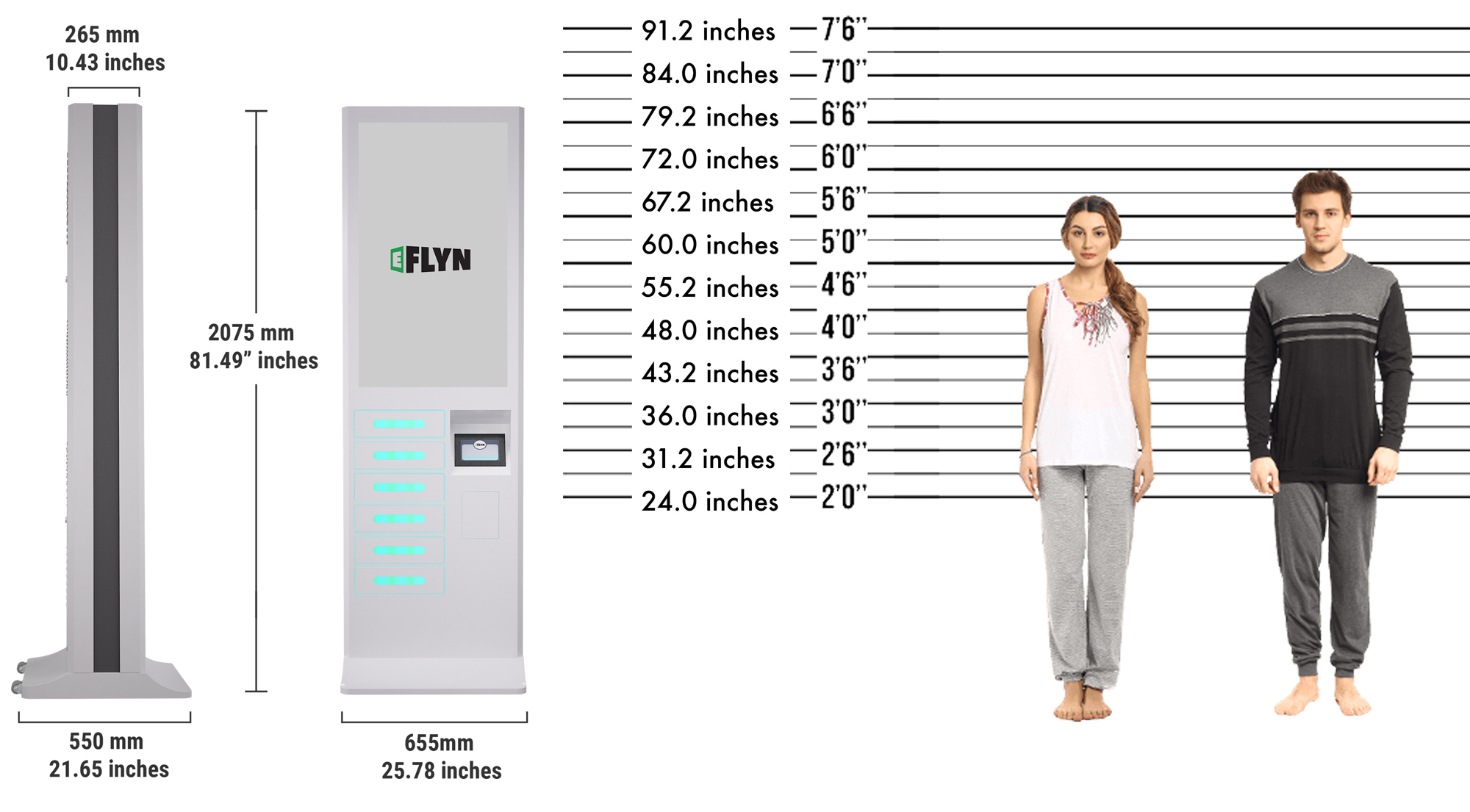 Full Suite of Digital Signage
Check out our other models of Digital Signage Kiosks Below
Shopify Smart Parcel Lockers
Shopify Smart Parcel Lockers is a fully integrated solution with Shopify Ecommerce & Shopify Checkout Kiosks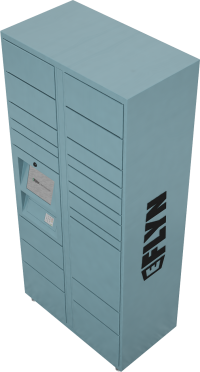 Floor Standing Touch Screen Digital Signage
The Slimmest Floor Standing Kiosk with 1000 nits brightness display, Windows 10 Pro, Capacitive Touch Screen, and Built-in HD Camera.
32" and 21.5" Floor Standing Interactive Capacitive Multitouch Kiosk
Available in Windows 10 or Android, 4 Pockets Catalog, Brochure or Flyer Holder.
Did you catch all that? Let's recap
See what you can do with Eflyn High Brightness Indoor Floor Standing Capacitive Touch Digital Signage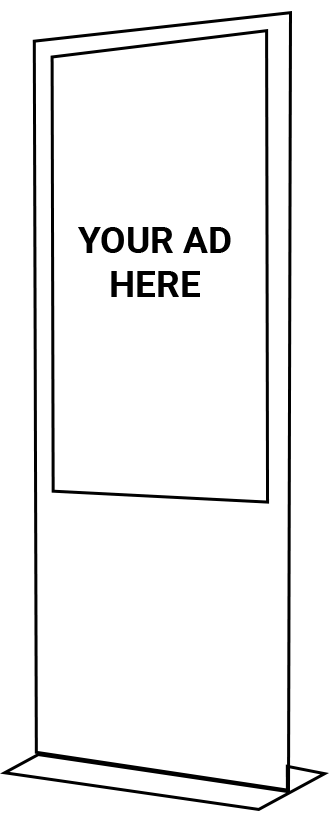 Your Billboard On-Demand
Life size attention grabbing interactive display. Run videos/interactive campaigns, digital posters, lead generating games and applications, whatever you want whenever you want. Your billboard is on-demand.

Ads & Campaigns
Upload Existing Ads or create one.

EasyFind Pro App
Display your corporate Digital Directories with a complete info system and phone dialing and a fully interactive Wayfinding system using Eflyn EasyFind Pro app.

Stream Live TV
Broadcast Live TV Using Our Partner Streaming Engine. Contact us for more information.

Promo Campaigns
Display In-store Promotions, Campaigns, and Flash Sales.

Single & Multiple Ads
Design Single and Multiple Ad Campaigns with complete-time scheduling.
Master Key Access
Master Key for emergencies

Available As Free or Revenue Driver
Offer as free use or generate revenue from charge transactions

Flexible Connectivity
Wifi, Ethernet and 5G enabled

Warranty
C-Charging Kiosks are covered by a 2-year warranty against defect. Just let us know and we will fix it.

Maximum Charging Speeds
Kiosk comes with heavy-duty fast charging cables

Remote Management
Remotely update digital advertising

Digital Combination Locking
Interactive Touch screen Pad for creating locking combinations
All product names, logos, and brands are property of their respective owners in Canada, the United States and/or other countries. All company, product and service names used on this website are for identification purposes only. Use of these names, logos, and brands does not imply endorsement.