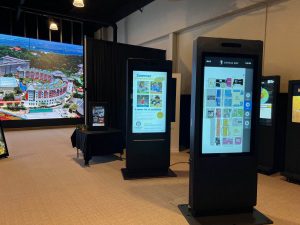 Welcome to Eflyn – a revolutionary provider of digital kiosk solutions that are transforming businesses across North America. We're passionate about technology and innovation, and we've made it our mission to create cutting-edge digital displays that help businesses engage with customers in new and exciting ways.
At Eflyn, we believe that our physical presence is just as important as our online one. That's why we've created a stunning display center that showcases our products and provides a space for customers to experience our digital kiosks and displays firsthand. Our warehouse and distribution center ensures that our customers receive their orders quickly and efficiently, no matter where they are in North America.
Our digital kiosks and displays are designed to be sleek, modern, and user-friendly. We believe that technology should be intuitive and easy to use, which is why we've developed software that makes it easy for businesses to create engaging content that showcases their products and services. Whether you're looking for self-order kiosks, outdoor digital displays, or digital signage software, we have the solutions you need to take your business to the next level.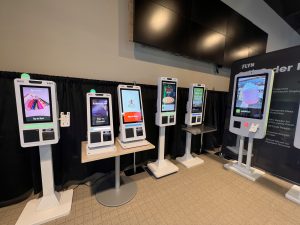 At Eflyn, we believe that customer service is just as important as the products we sell. That's why we have a team of dedicated professionals who are available to answer any questions and provide support whenever you need it. We're committed to providing our customers with the very best in digital kiosk solutions, and we're confident that you'll be impressed with what we have to offer.
Thank you for considering Eflyn for your digital kiosk needs. We look forward to working with you and helping your business thrive in the digital age.