55″ Touch Screen Outdoor Digital Signage
Eflyn high brightness outdoor touch screen digital signage delivers excellent legibility and visibility, even in bright sunlight. Also available in 32″, 43″, 55″ in Touch Screen and 65″ and 75″ in Non Touch. Single or Double Sided.
SHINE IN ANY LIGHT
Extend your message and campaign beyond your business, whether it's in your storefront window or outside. Eflyn Outdoor Digital Signage empower you to always present a dynamic campaign 24/7.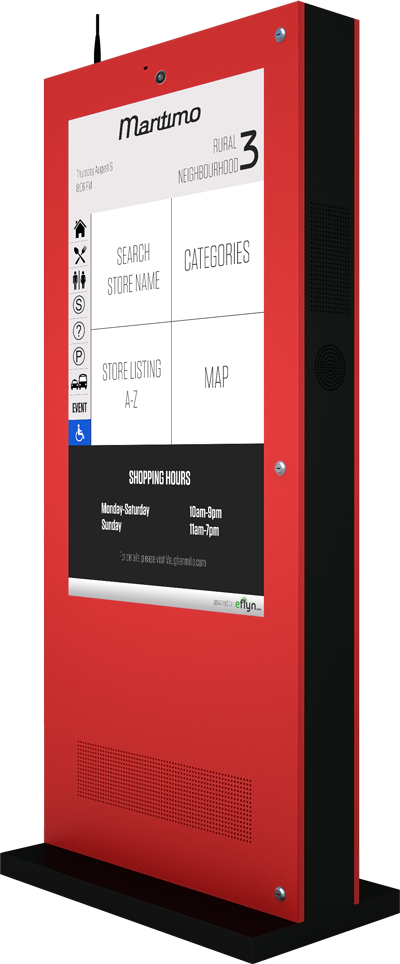 Many have tried but failed… We know this is what you have been waiting for. A full touch screen outdoor kiosk that's weatherproof, has the ability to adapt to brightness and is capable of running 24/7.
We have designed a fully interactive touch screen kiosk from the ground-up with everything you need to advertise products, service customers, collect leads, use as a wayfinding system, or an informational kiosk.
This is the best choice available for Outdoor Interactive Digital Displays.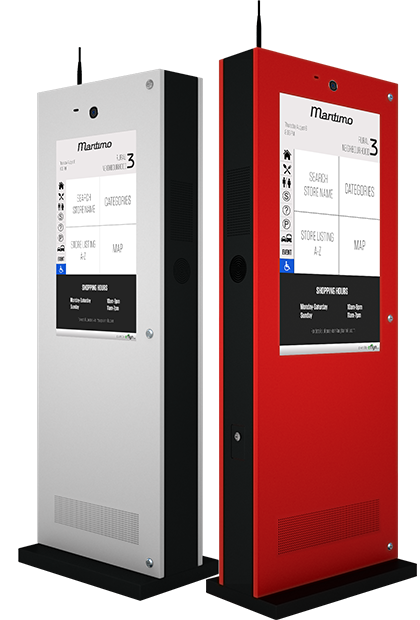 Ingress Protection Rating Standard
Manufactured to IP55 Ingress Protection Rating Standard and Fully Tested in Simulated Environment which includes:
Whether you are in the brutal cold of Minnesota, the insane heat of Phoenix, or the humidity of Houston or Miami, Eflyn Touch Screen Outdoor Kiosk are Designed to withstand harsh conditions involving humidity, dust, rain, wind, dirt, and direct sunlight.
Sealed against dirt, dust, oils, and other non-corrosive material.
Complete protection from contact with inner electronics.
Protected from water and mist from any direction.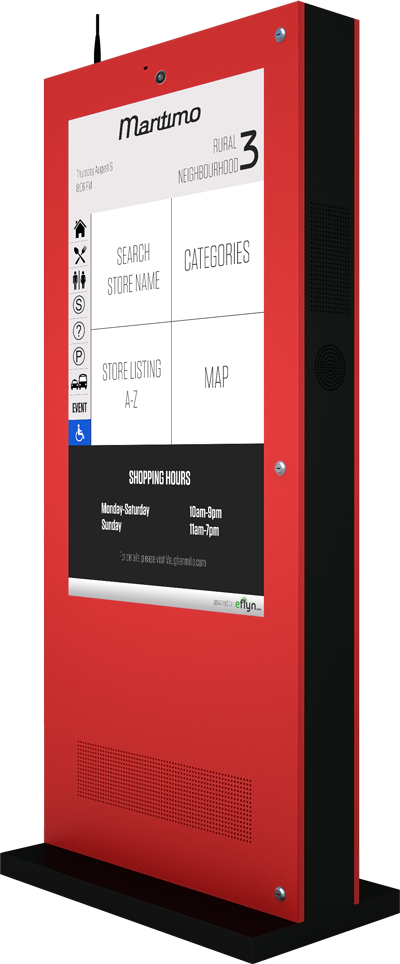 Wide Temperature Range That Outperforms On All Fronts
Eflyn Outdoor Self Order Kiosk has been tested to withstand harsh conditions through simulations. Our Kiosks have the durability, ruggedness to withstand and perform with reliability during extreme temperature fluctuation.
Operating Temperature:
-30° up to 50°C / -22° up to 122° F
Humidity:
5 to 95%
Automatic Brightness Adjustment Sensors
Eflyn Outdoor Digital Signage is equipped with automatic high brightness adjustment sensors. This feature adjusts the brightness during night time which is helpful to those with light sensitivity. Similarly, the brightness sensors automatically adjust brightness during the sunlight to make the screen fully readable to your patrons and make the outdoor kiosk provide for continuous operation day and night.
Powered by Microsoft Windows 10 Pro
For enhanced functionality Eflyn Outdoor Touch Screen Digital Kiosks are powered by built-in Intel PC using the latest Microsoft Windows 10 Pro. Now you can run your own apps or browser based application without learning a new operating system.

Designed for High Traffic Use
Efyn's Outdoor Digital Display Kiosks are housed in secure weatherproof metal enclosures and can withstand almost anything from mother nature.
Commercial grade outdoor digital display screens can take direct sunlight and still maintain its glow with built-in reliable auto brightness sensors.
Just Plug it in & Go!
With everything inside built-in powerful computer, High Definition camera, HD speakers, Built-in Heater and Dual thermostat control. All internal components of the Outdoor Touch Kiosk is hidden and secure with access only by lock and special key.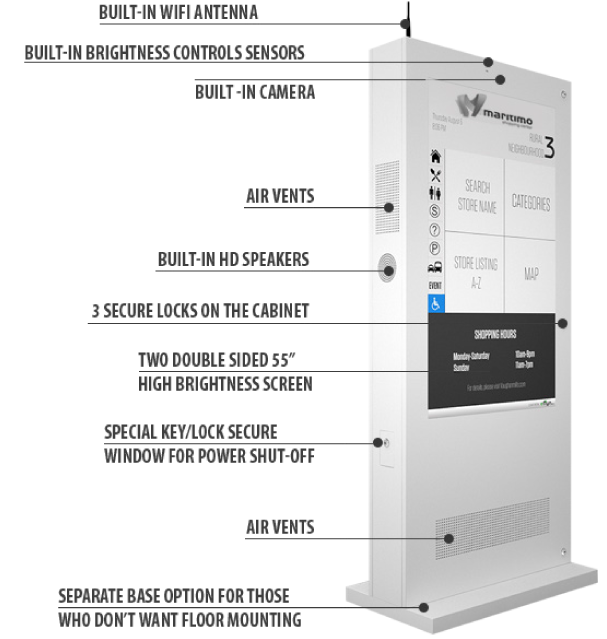 Capacitive Outdoor Touchscreen
Yes, you read that right, Ultra accurate PCAP touchscreen technology with less than 5ms. response time is now part of our 32" Outdoor Self Ordering Kiosk. Now your customer fingers will glide more smoothly on the self service kiosk when ordering.
Designed to work in rugged, outdoor environments. high readability and durability even after thousands of hours of exposure to direct sunlight.
Tamper Proof
Ensures that vandals are unable to get inside the kiosk.
Electrical Safety
Fully CSA-compliant electronics for electrical safety.
Secure Locks
Allow only administrators or support staff to access the kiosk electronics.
Advantages of an Outdoor Digital Display Kiosk
Efyn manufactures a variety of sizes for Outdoor Multi-Touch Kiosks, which includes double sided kiosks along with a number of engaging lead generating applications.
So whether you're seeking to promote new products, promotions, share important information or grab the attention of passersby think Efyn Outdoor Touch Screen Kiosks.
It's as easy as Plug-n-Play!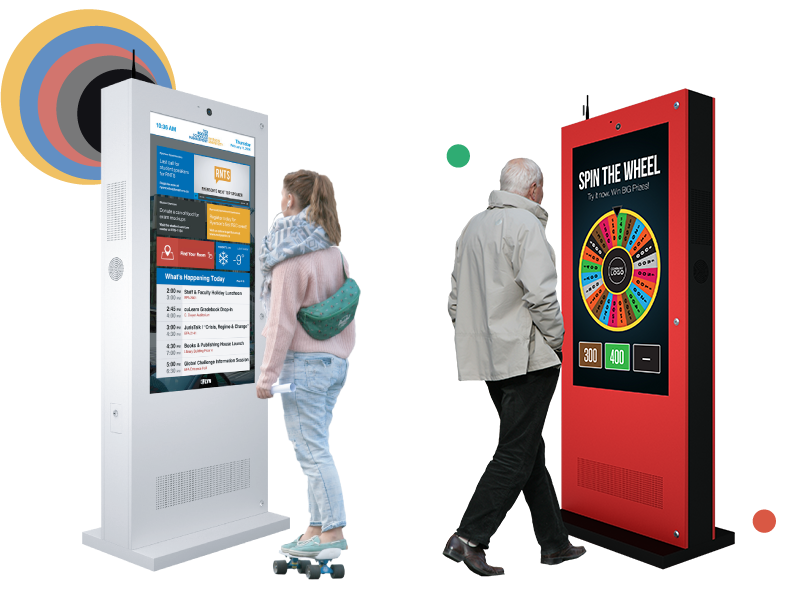 Cabinet Security
Three 3 cabinet locks provide versatile and durable access control on the outdoor touch kiosk enclosure.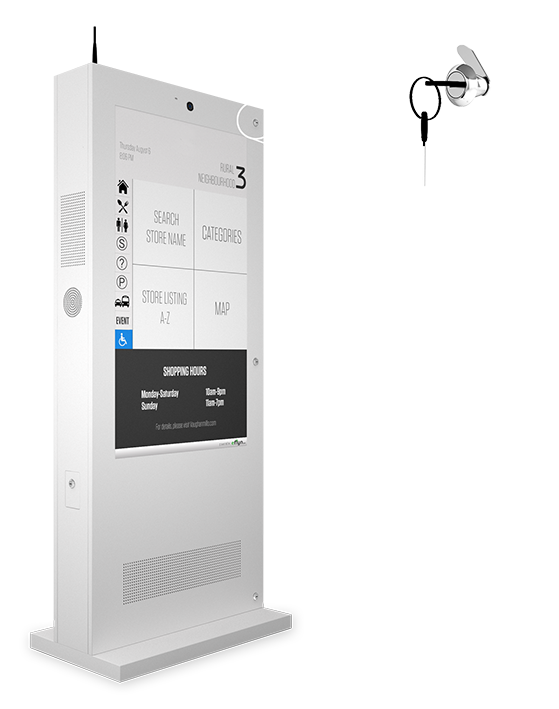 Air Handler
Eflyn Outdoor Touch Screen Kiosk comes with an excellent air regulation and circulation system for heating, ventilating, and air-conditioning (HVAC) systems.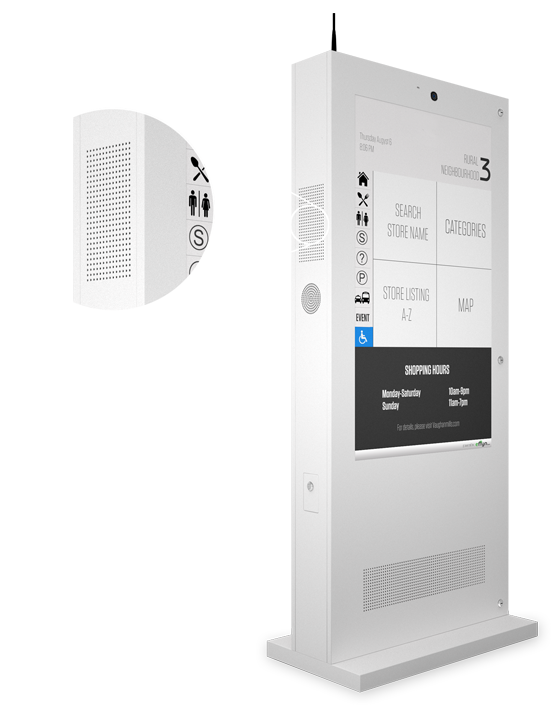 The sound that speaks volumes
With the latest tuning techniques, Eflyn Outdoor Interactive Kiosk delivers the spacious and immersive sound.
Performance you'll want to hear.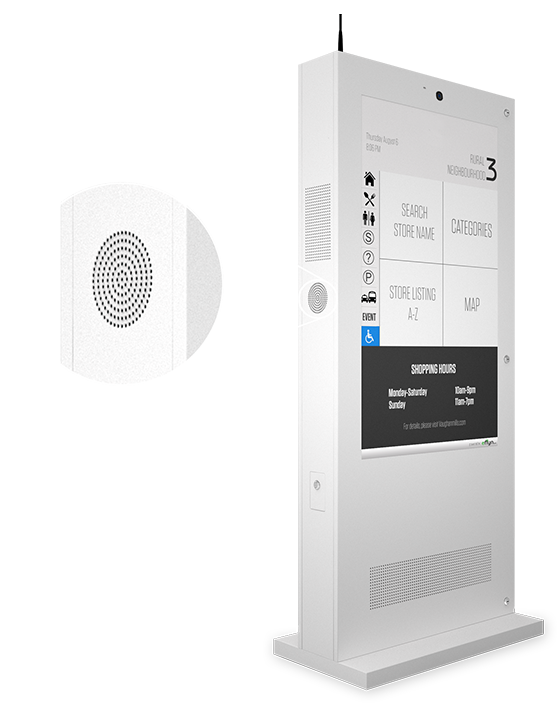 WIFI Antenna
As an experienced Outdoor kiosk manufacturer, we rely only on the best that's why Eflyn outdoor kiosk comes with an Omnidirectional WIFI receiver antenna for long distance audits and connections.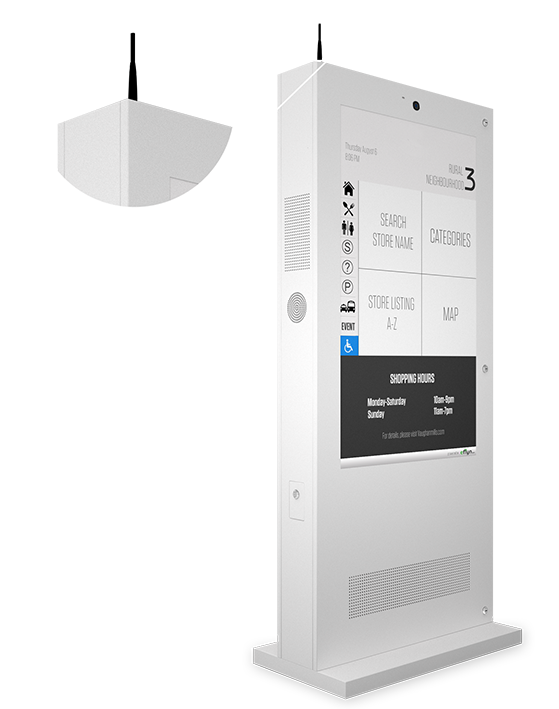 Built-in HD Pro Camera
Advanced Built-in HD Pro Camera combined with a large display for fast performance.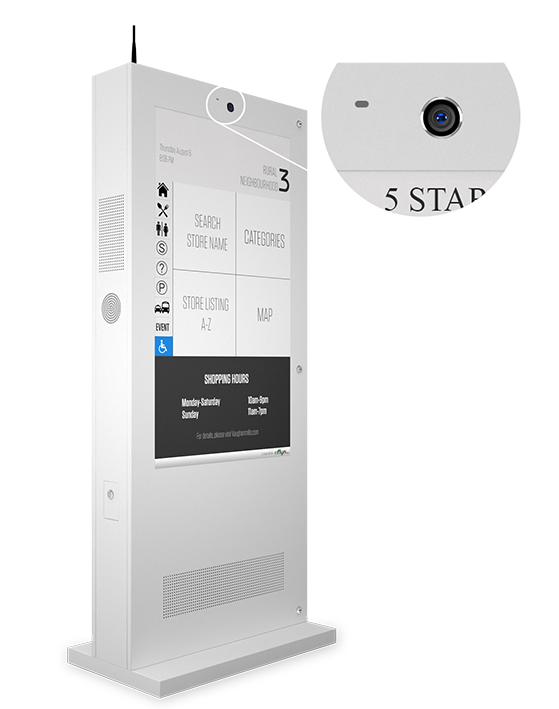 Ultra High Brightness LCD Display
An important element to consider when purchasing an outdoor advertising kiosk is readability in direct sunlight. An ultra high brightness LCD display is ideal for maximizing legibility in even the brightest environment. Only a seasoned manufacturer can make a high brightness unit that works together with the engineering of the cabinet/enclosure, airflow, heat sink, and heat dissipation to maximize outdoor effectiveness.
Eflyn Outdoor Touch Screen Kiosk are Guaranteed to Deliver Exceptional High Sunlight Readable 4000+ nits Brightness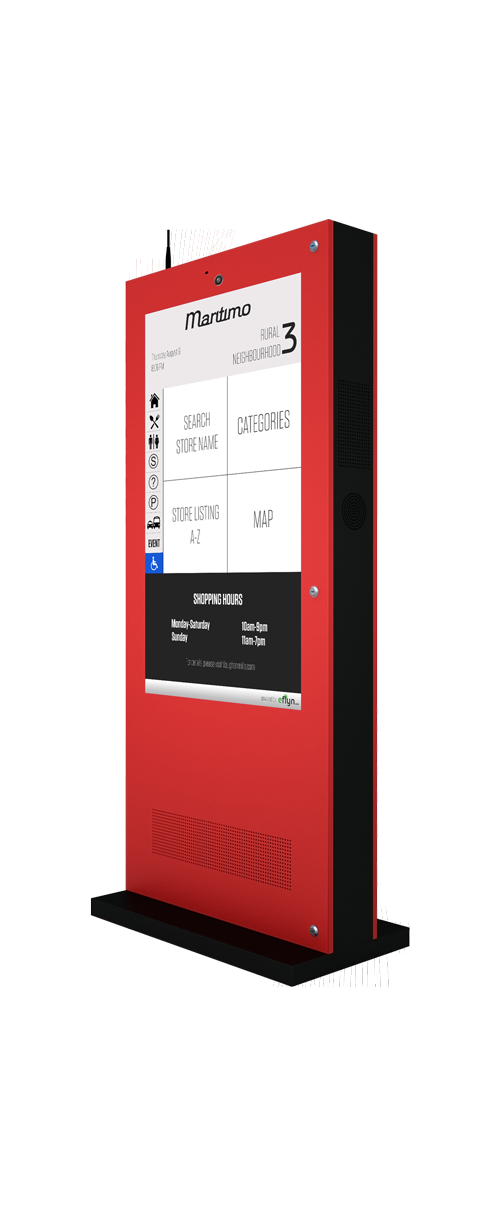 Benefits of using E Suite Content Marketing and CMS for your Touch Screen Outdoor Digital Signage
Design better ads for your outdoor digital kiosk. Schedule campaigns more effectively, and drive more traffic and interest with easy-to-use E Suite content marketing and video campaign manager.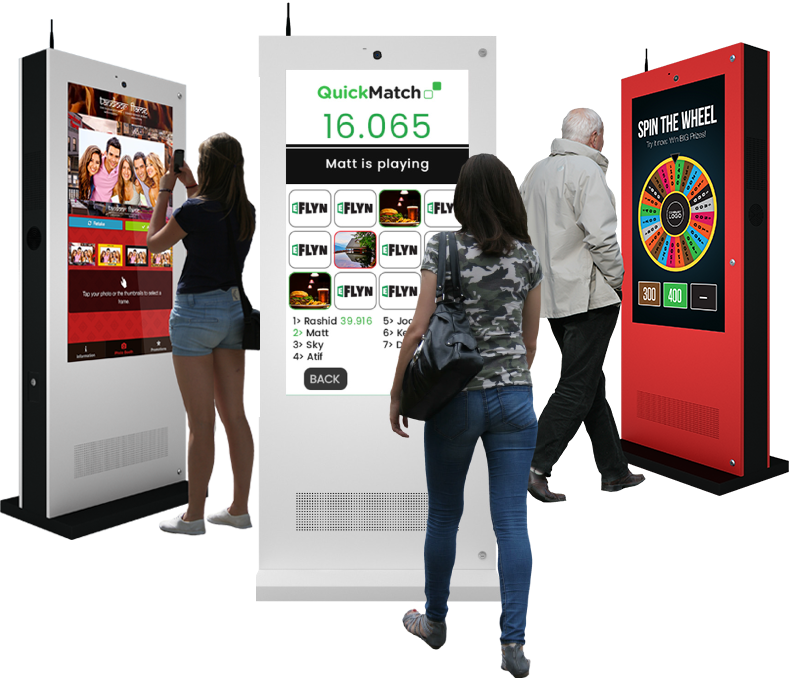 Outdoor Digital Display
Kiosk Size Specifications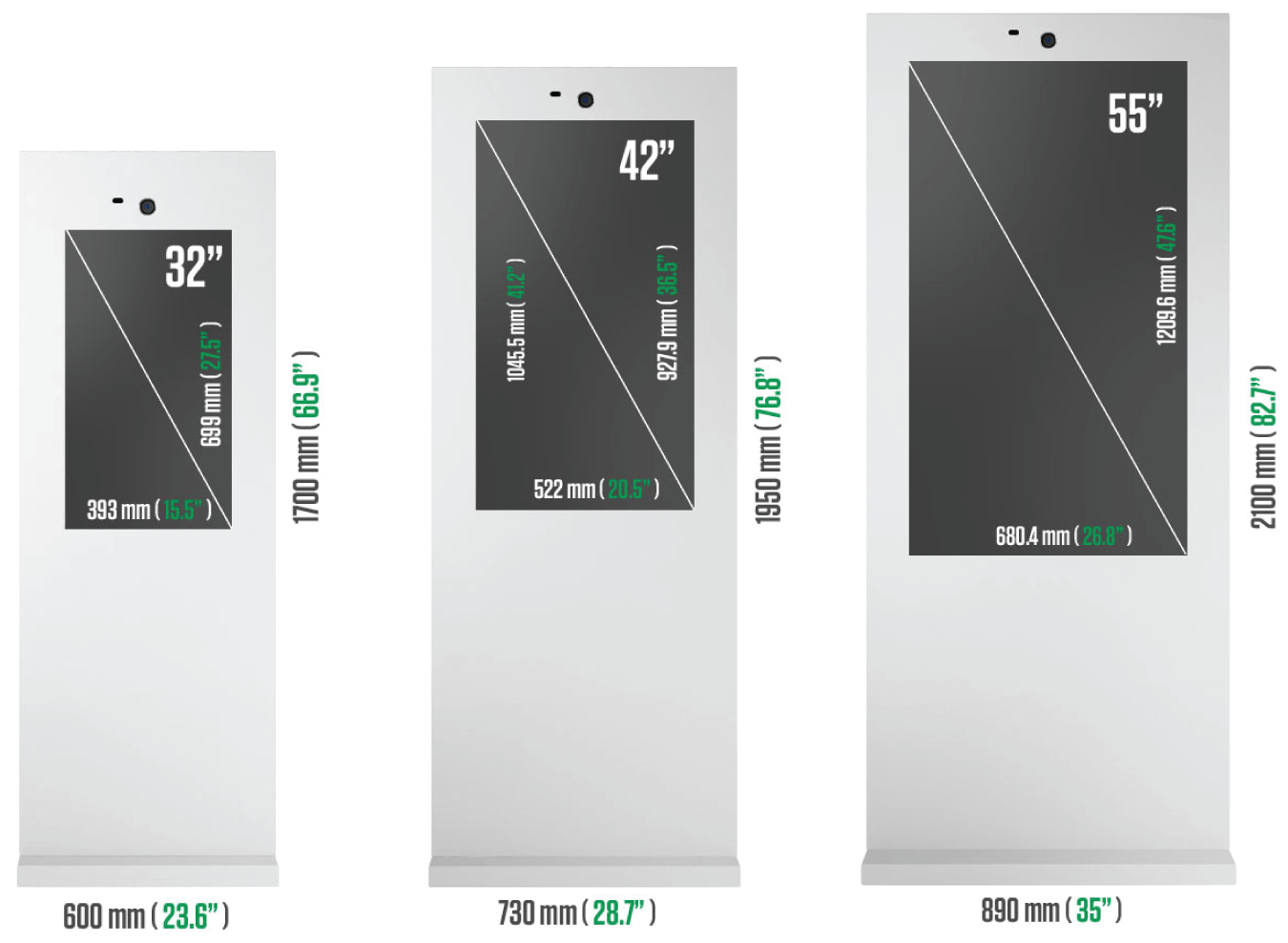 Inside a Outdoor Digital Display
Kiosk and Size Comparison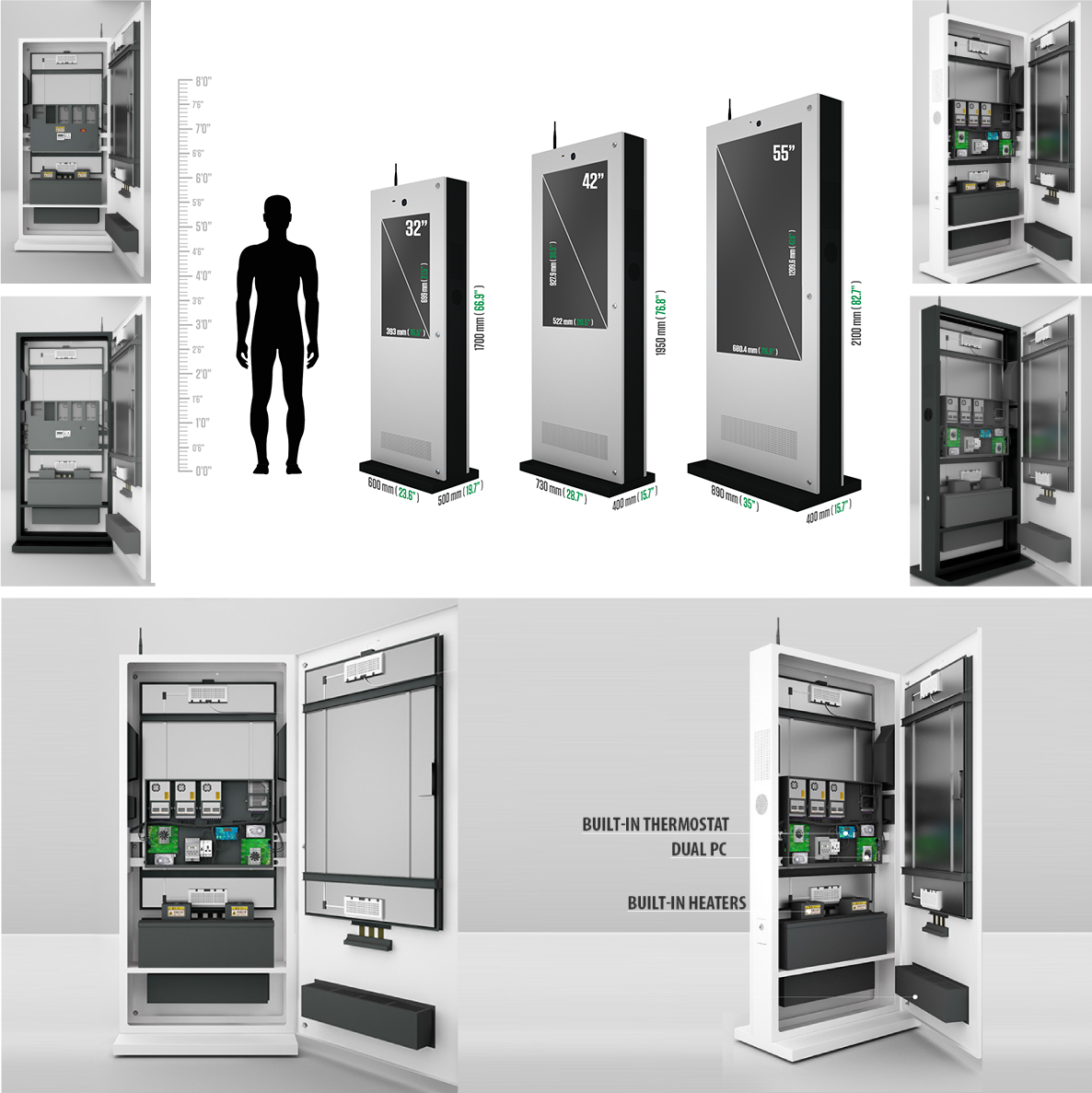 Outdoor Digital Display
Kiosk Specifications
KIOSK MODEL:: Efyn Touch Screen Outdoor Digital Display Kiosk
Size: 32", 42", 55"
OPERATING SYSTEM: : Windows 10
PC SPECS: 256 SSD, 16GB RAM, i5 (upgrade options available)
SINGLE/DOUBLE SIDED : Comes in single and double sided.
FEATURES: Weatherproof, auto fan cooling system, auto heating system built in, Air Conditioner (optional) secure key lock enclosure, concrete installation ready, 10 point multi-touch display, 4000 NITS Direct sunlight readable auto brightness, dust filters, fully enclosed, secure cabinets.

Meet with an Eflyn Specialist
Bring the power of digital engagement to your business
Want to learn about digital signage? How about self-serve kiosks or setting up your own video wall? Learn from one of our digital engagement experts about the latest in interactive display technologies and software.