High Brightness Screen
A new 1000+ nits high-brightness HD LCD Panel gives more life to the self-order experience.
700 nits full-screen sustained brightness
1000 nits Peak brightness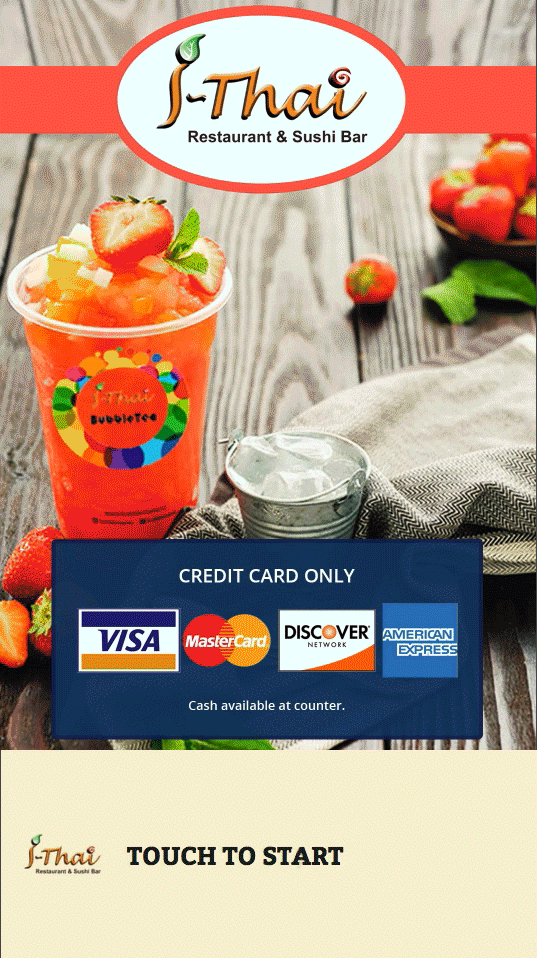 Front Loading Printer
The Eflyn front-loading thermal printer is the best solution in the industry for printing receipts.
It supports industry-standard 80mm paper rolls and can easily be reloaded using the front panel, which is secured with a lock and key.
Protective Screen Coating
All new Eflyn Self-Order Kiosks come coated with the world's best anti-bacterial screen care solution. This preventative solution is also water-repellant, anti-radiation, scratch resistant rated for 9H hardness and does not cause any bubbles on the screen.
It protects the screen for up to 1 year after application and can be reapplied at anytime.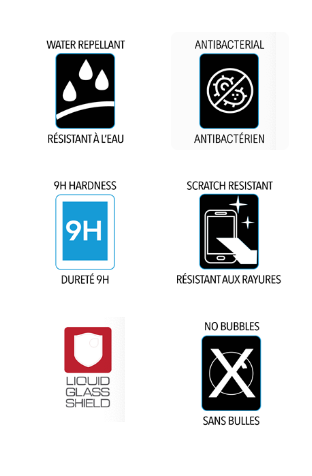 High Performance Computer
The 2019 Self-Order kiosk is built with up-to-date components including the latest SSD drives, Intel i5 Processors and faster memory.
The higher performance leads to a more fluid and responsive customer experience, especially for self-order kiosks with lots of images and videos.
The PC is also removable, making it quick and easy to swap out if it ever has problems.
Universal Pin
Pad Mount
Mount any type of payment terminal with our new universal pinpad mount. Supports popular pinpad models such as the Ingenico iPP320/350, Verifone MX-series, TD Generation Pinpads, and many more.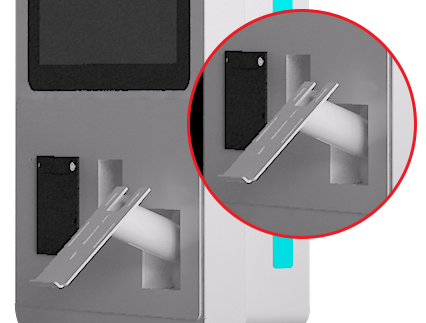 HD Camera
Built-In
Utilize the built-in HD camera to capture essential user metrics, recognize faces and deliver a more customized and personalized self-order experience than ever before.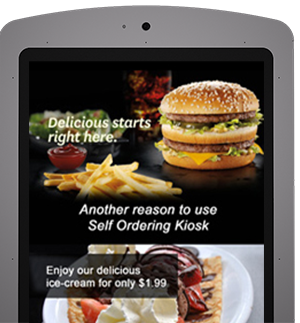 RGB Lighting
Compliment your brand strategy with RGB lighting options for your Self-Ordering Kiosks. Supports seven of colors and makes your kiosks shine in any retail or restaurant setting.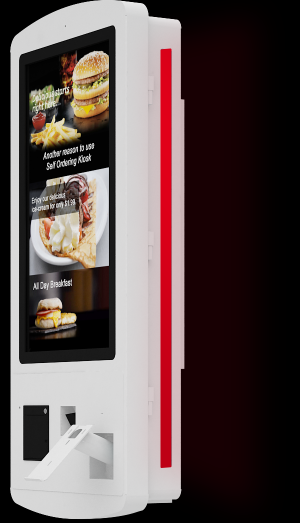 Built-in UPS for Safe Operation and Shutdown during Power Failure

Built-in UPS will give the kiosk a continuous 20 minutes of runtime during a power failure so customers ordering can complete their last transaction. Afterwards the UPS will initiate a safe shutdown of the PC to safeguard components from damage.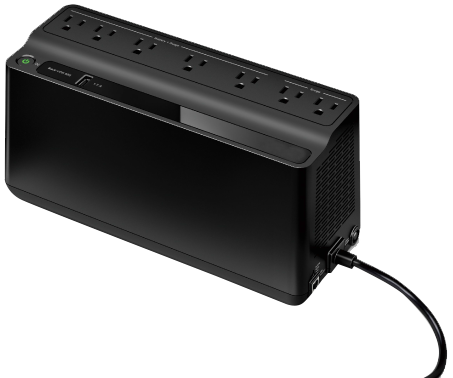 Quick Release
Hinge

Easily replace the entire self-order kiosk screen with quick release hinges. Helps to reduces servicing costs by allowing a single person to swap out damaged screens.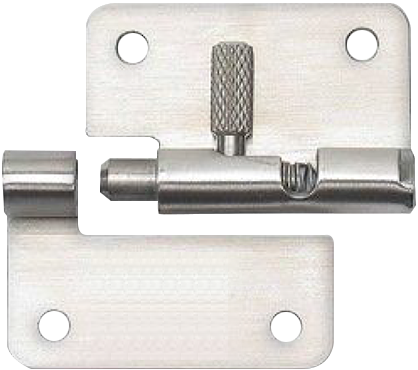 High Performance Laser Barcode Scanner

Now the Eflyn Self-Order supports more barcode types than ever with our newest 2D/3D laser barcode scanner from Honeywell. Includes support for scanning Ontario Licenses as well!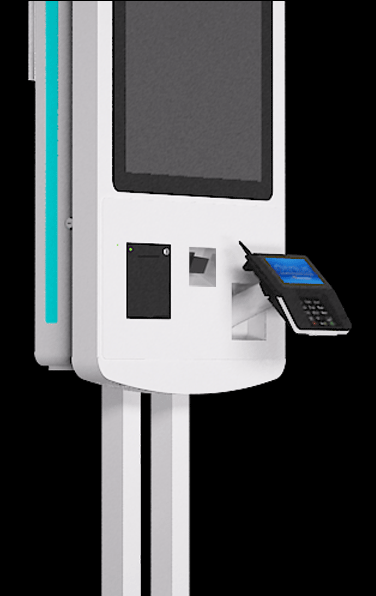 Size Specification of 32" Single Sided Touch Screen Ordering Kiosks
Height: 75.3 inches (1912.2mm)
Width: 21.4 inches (544 mm)
Depth: 6 inches (152.5 mm)
Weight: 100 Kgs (220 lbs)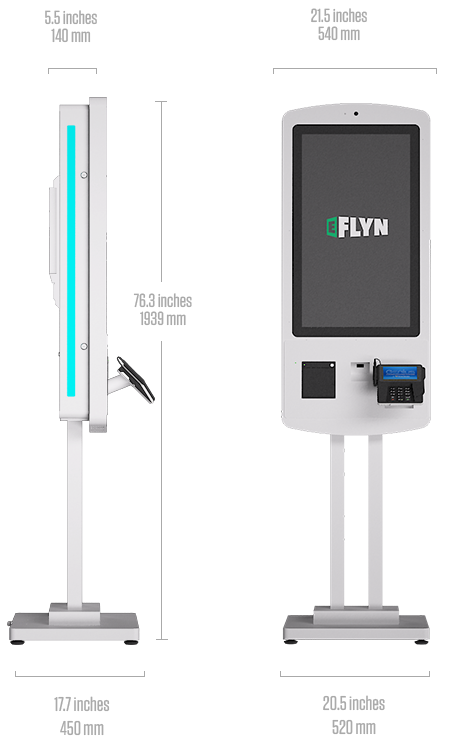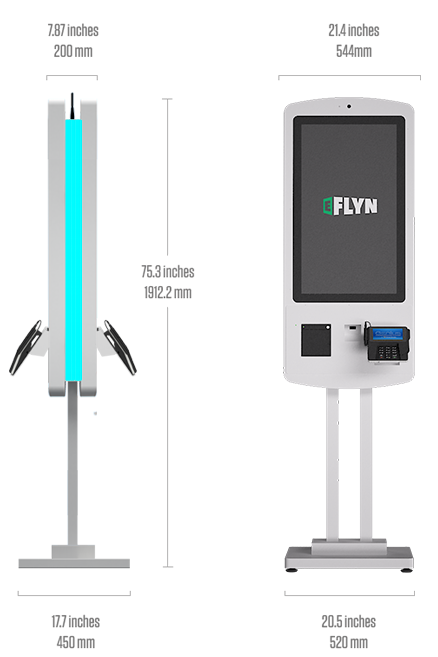 Size Specification of 32" Double Sided Touch Screen Ordering Kiosks
Height: 75.3 inches (1912.2mm)
Width: 21.4 inches (544 mm)
Depth: 7.87 inches (200mm)
Weight: 160 Kgs (353 lbs)



Self-Ordering Kiosks, A Complete Solution.
Eflyn Self-Ordering Kiosks give you the power to customize the entire service experience from start to finish. With our easy-to-use interface and countless personalization options you can seamlessly integrate the Self-Ordering Kiosk into your business.
Meet with an Eflyn Specialist
Bring the power of digital engagement to your business
Want to learn about digital signage? How about self-serve kiosks or setting up your own video wall? Learn from one of our digital engagement experts about the latest in interactive display technologies and software.