Buena Park, California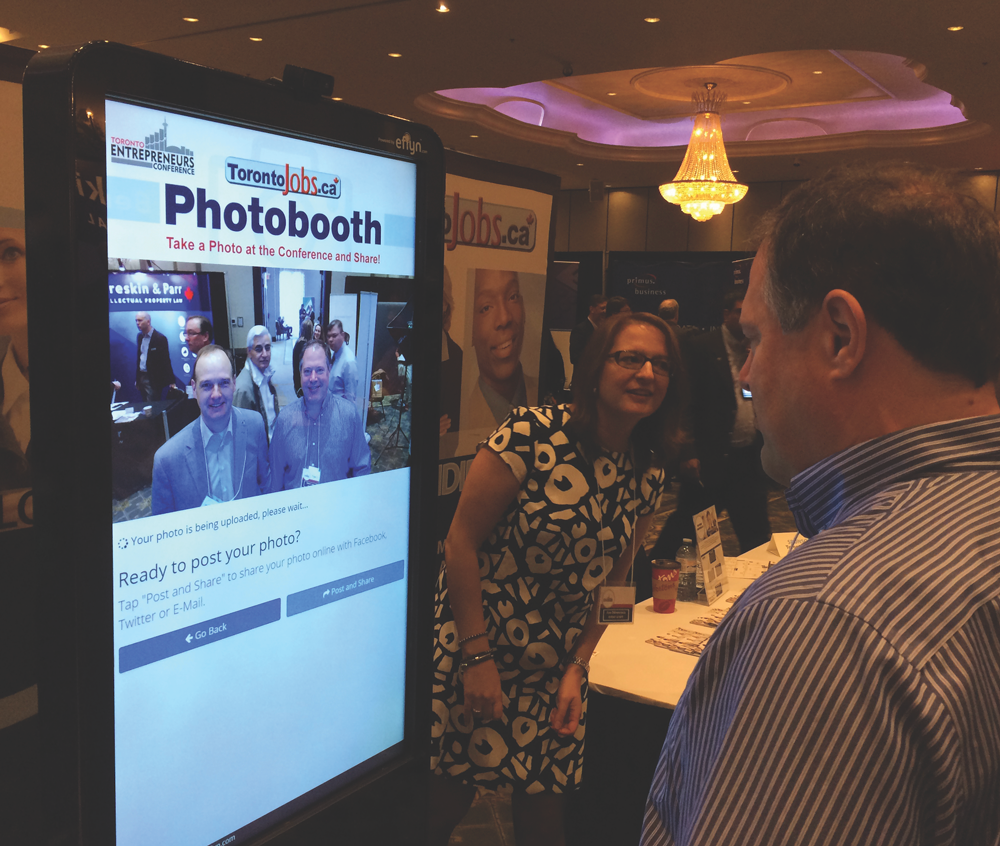 The FIFA World Cup 2026 is set to be an unforgettable event, and businesses across North America are looking for ways to maximize their presence and generate leads. As a digital signage company, EFlyn is proud to offer a cutting-edge solution for businesses looking to engage with fans and visitors – our SocialBooth Pro application.
With SocialBooth Pro, businesses can transform their digital touch screen kiosks into interactive photobooths, complete with special filter options and custom frames. Visitors can take photos and email them to themselves as a memory of their experience at the FIFA World Cup 2026. Whether you're a restaurant or a shopping mall, SocialBooth Pro is the perfect way to generate leads and increase brand awareness.
By providing an opportunity for fans to take selfie-style photos on an interactive digital signage, SocialBooth Pro adds a new layer of fun and engagement to the fan experience. With custom-branded frames featuring the FIFA World Cup 2026 and your business branding, visitors can share their photos on social media and help spread the word about your brand.
One of the best things about SocialBooth Pro is its versatility. Whether your customers are waiting to get a table at a restaurant or taking a break from shopping at a busy mall, SocialBooth Pro can provide an engaging and entertaining experience. By giving visitors the opportunity to play with the kiosks and take photos, you can create a positive association with your brand and help drive sales and revenue.
If you already own a digital touch screen kiosk, adding SocialBooth Pro to your package is an excellent way to generate leads and make the most of your investment. With customizable packages and pricing options, EFlyn makes it easy to get started with SocialBooth Pro and start seeing results right away.
In conclusion, if you're looking for a way to maximize your presence and generate leads at the FIFA World Cup 2026, SocialBooth Pro is the perfect solution. With special filter options, custom frames, and the ability to email photos to visitors, SocialBooth Pro can help you create a memorable and engaging experience for your customers. Contact EFlyn today to learn more about our SocialBooth Pro packages and start generating leads at the FIFA World Cup 2026.