Ordering Kiosk for Shopify
The only kiosk that supports Shopify Shops out-of-the-box!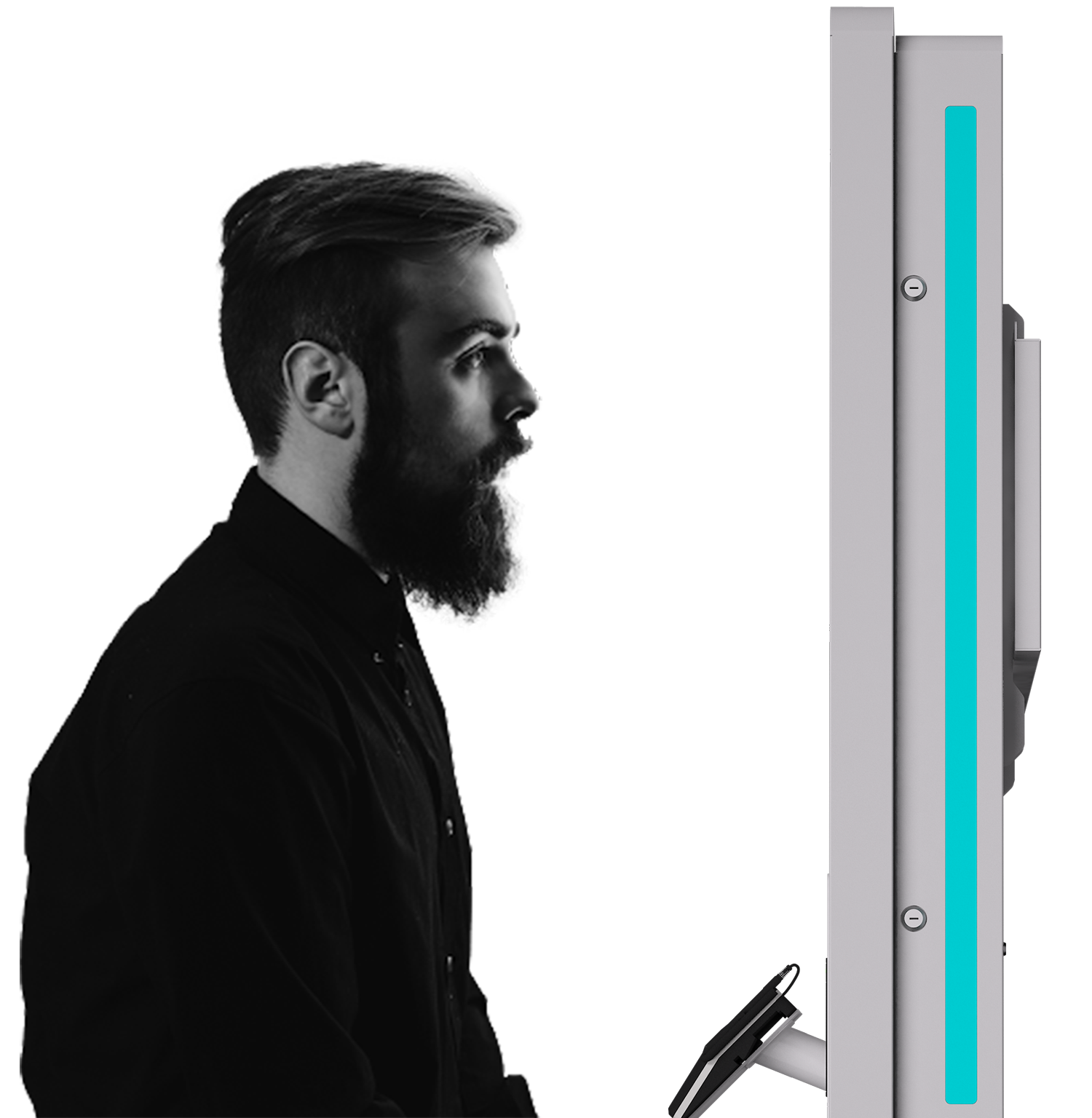 Self Order Kiosks & Software Features
21.5" Self Order Kiosk Max 21.5" Self Order Kiosk Flex 32" Self Order Kiosk Pro
What is the Shopify Kiosk?
With our unique Shopify Integration feature you can instantly connect your Shopify online store or Shopify POS directly into our state-of-the-art self-order kiosks. Start offering self-checkout options to your customers with ease!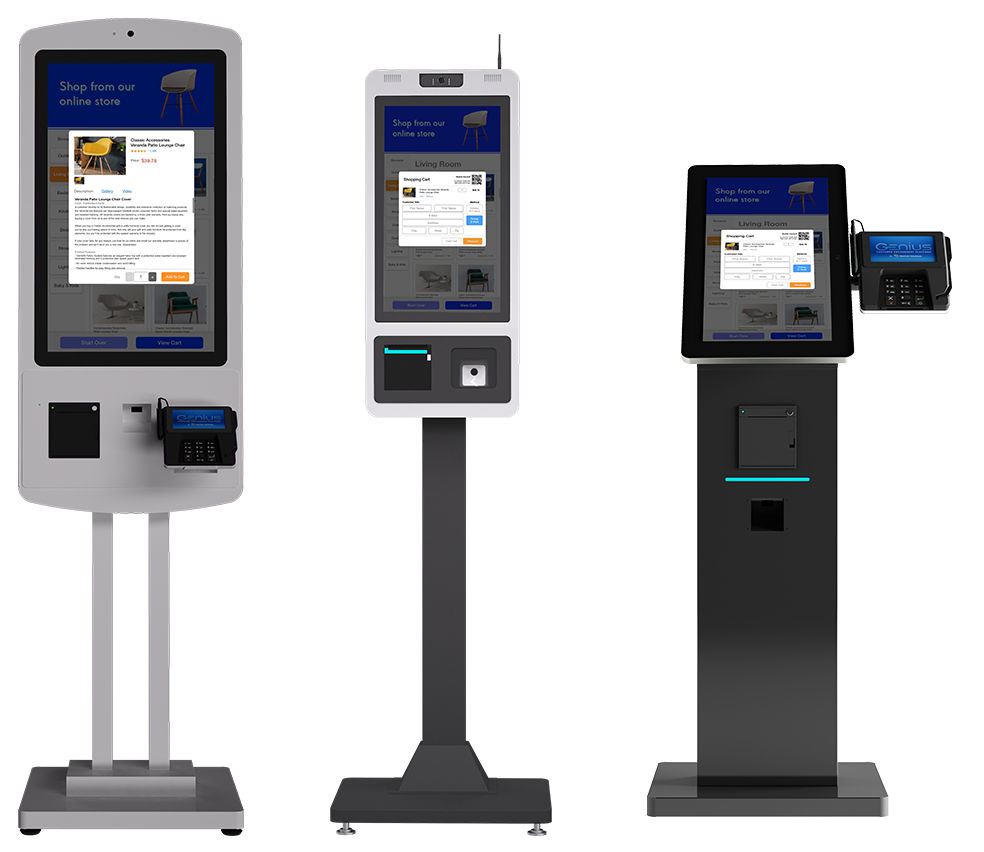 Online Shop and Delivery Kiosk
Let your retail customers know about online offers and order from a larger selection of items right from your store. If you already have a Shopify account you can connect your shop directly to the kiosk and start selling items with zero configuration!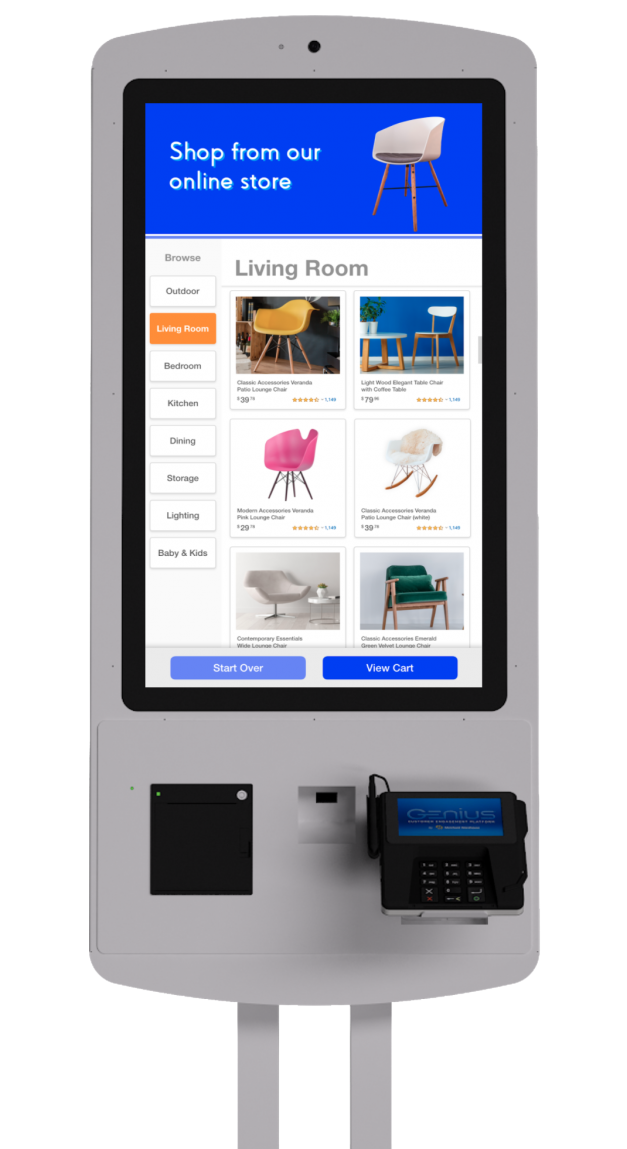 21.5" Self Order Kiosk Flex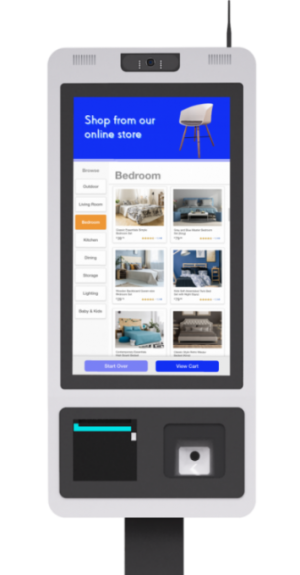 21.5" Self Order Kiosk Max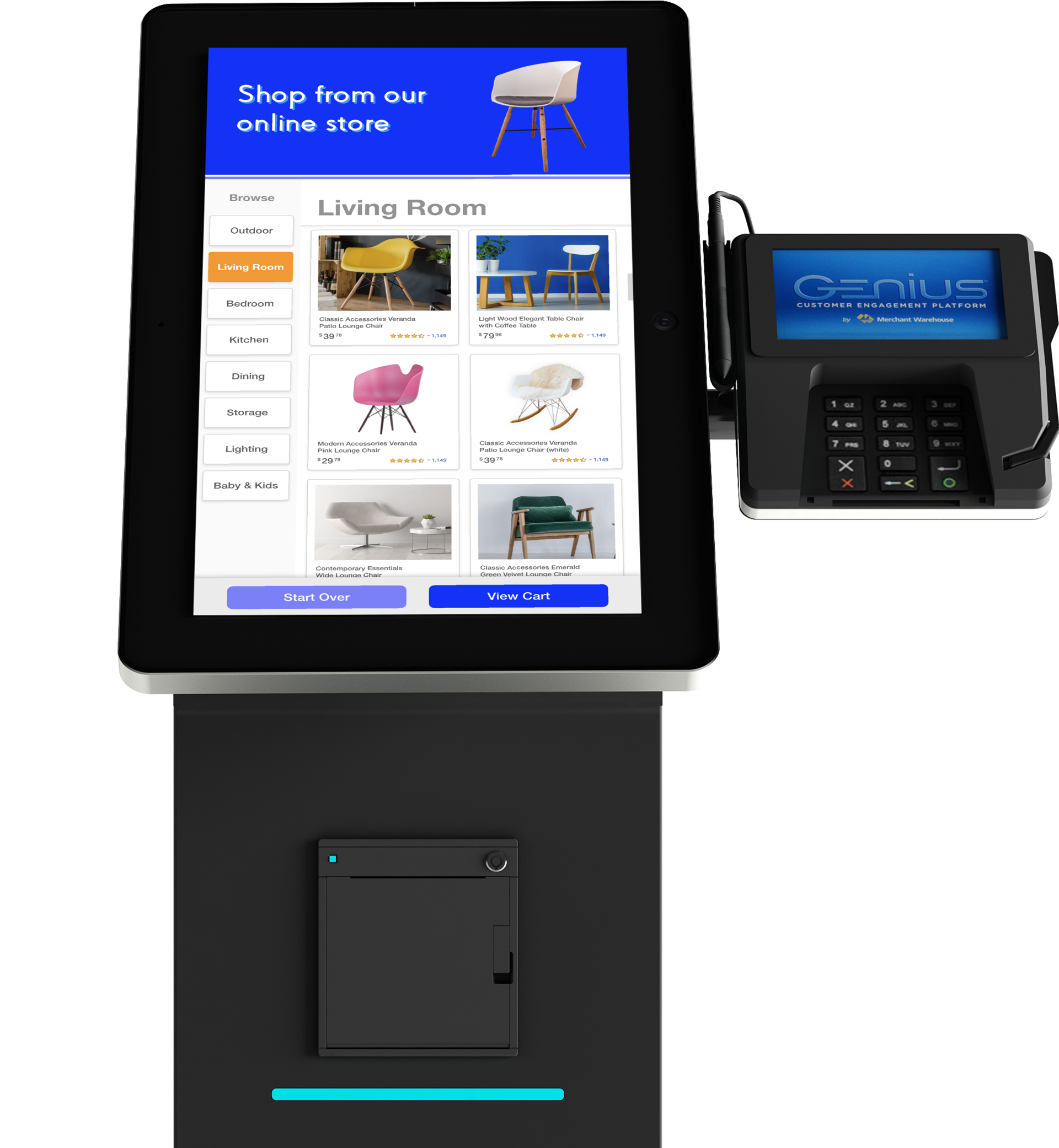 Grab 'n' Go
Grab'N'Go lets customers quickly scan and pay for items on-the-go. Perfect for gas stations, convenience stores, pharmacies and grocery stores.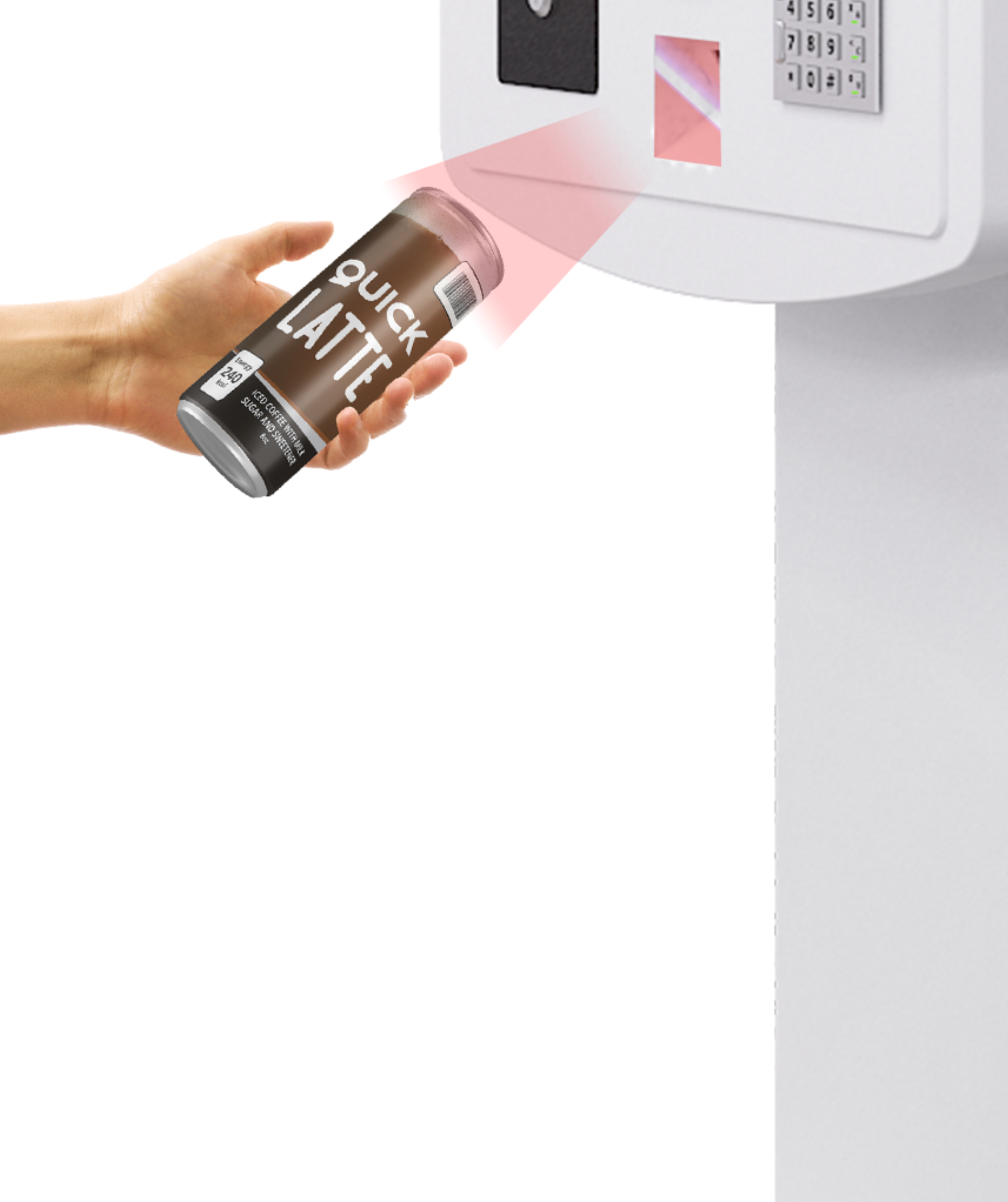 21.5" Self Order Kiosk Flex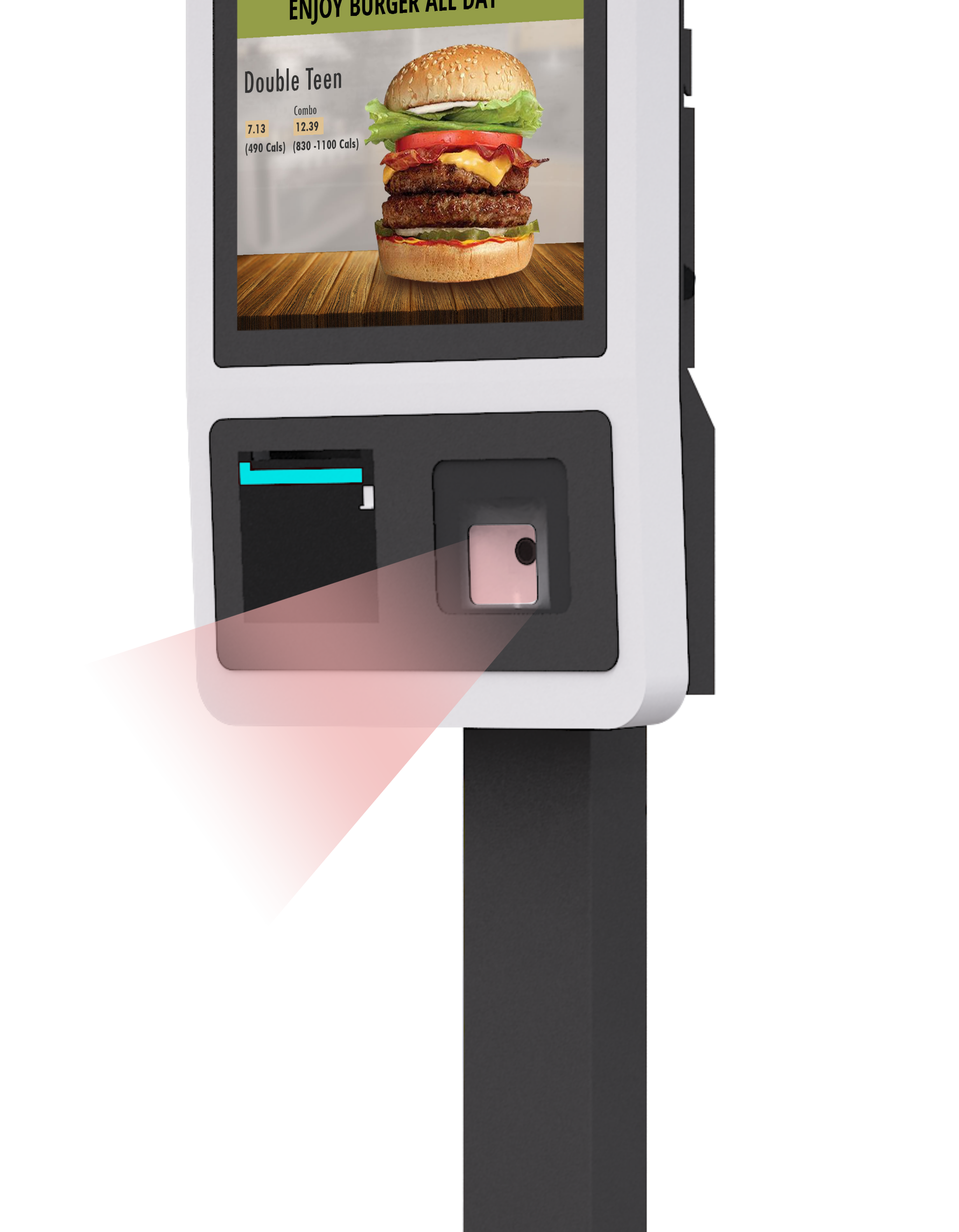 21.5" Self Order Kiosk Max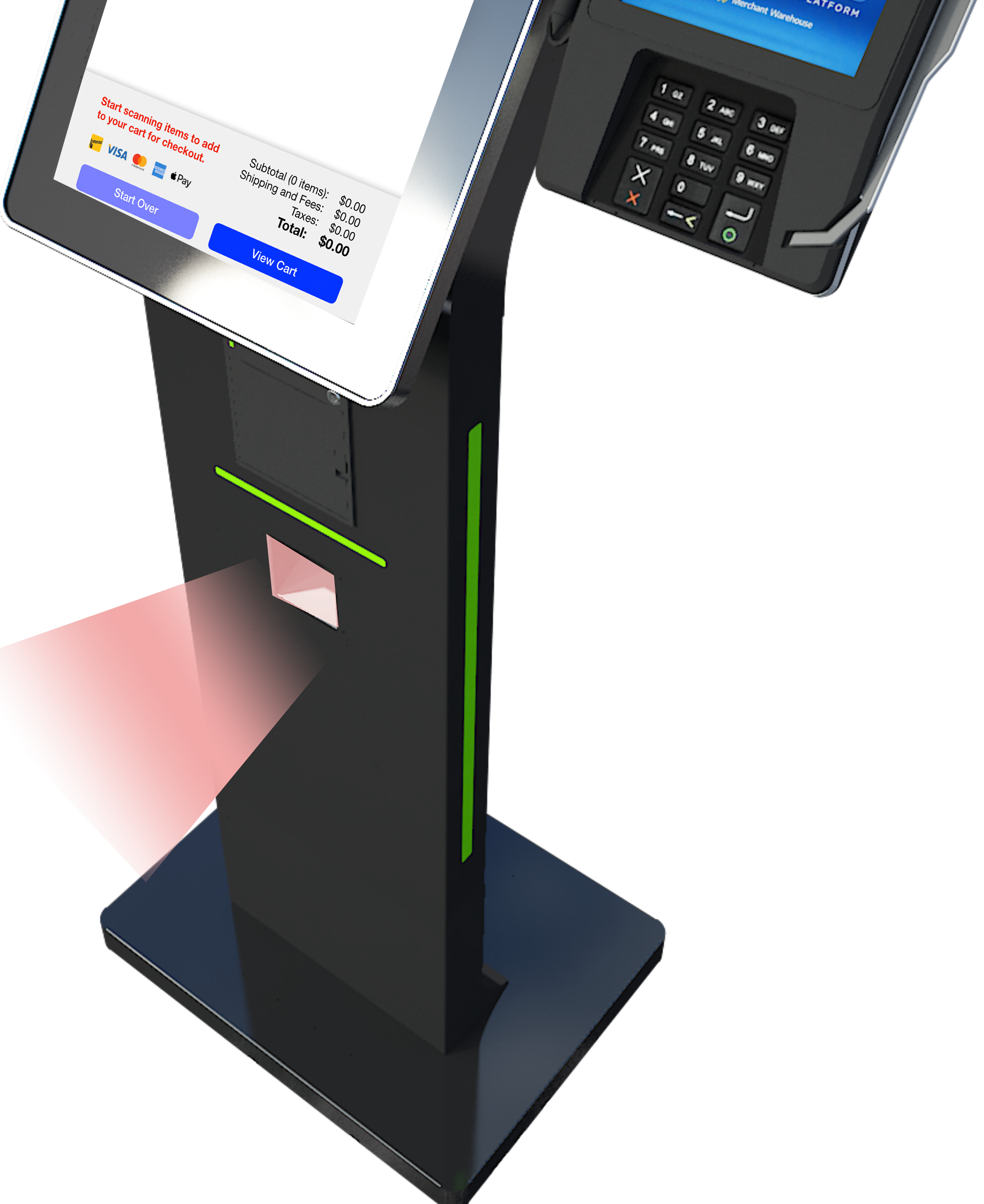 Pickup and Delivery
Order Pickup is a neat feature that allows customers to browse a larger variety of products than the ones you have in-store and order for pickup or delivery.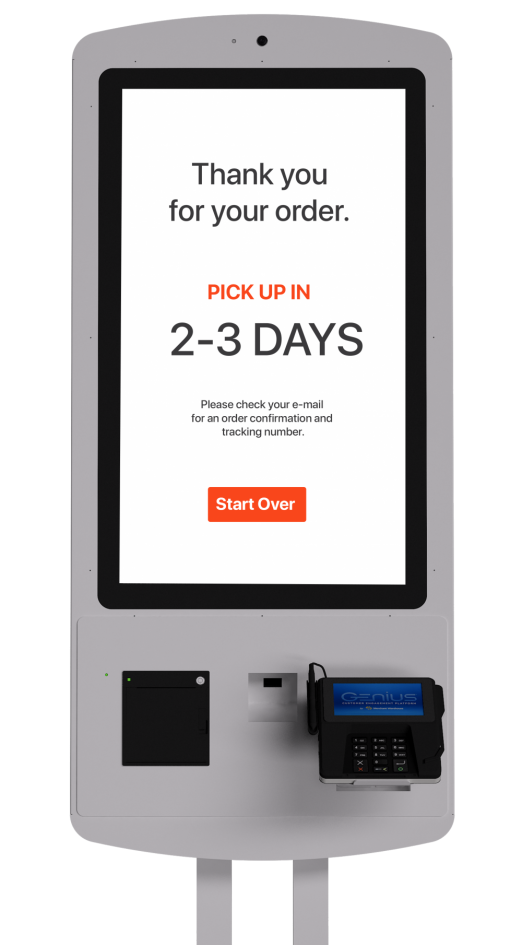 21.5" Self Order Kiosk Flex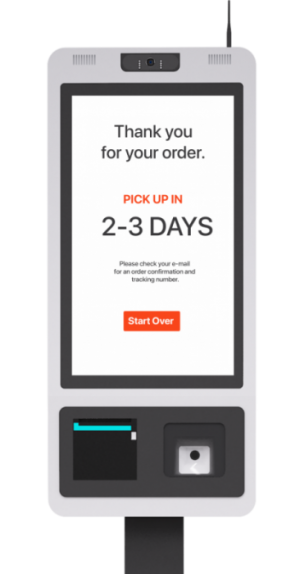 21.5" Self Order Kiosk Max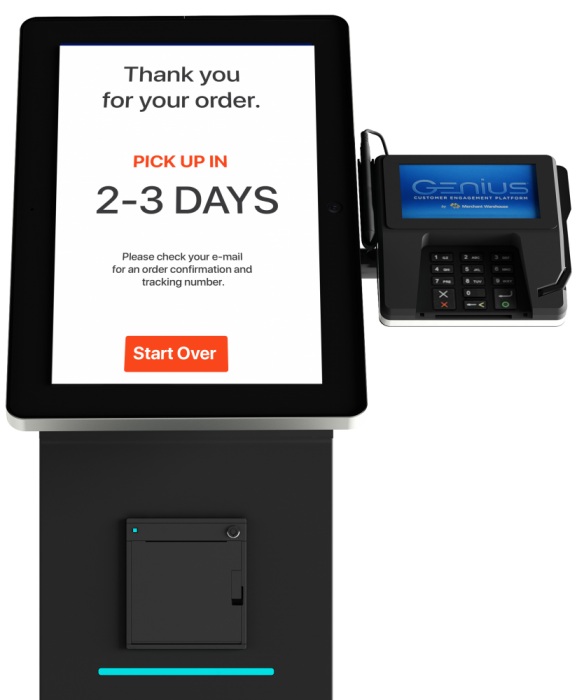 Browse and Search Collections
Using Shopify collections customers can easily navigate between departments and product categories. And with support for pagination and search you can find exactly what you're looking for among thousands of products.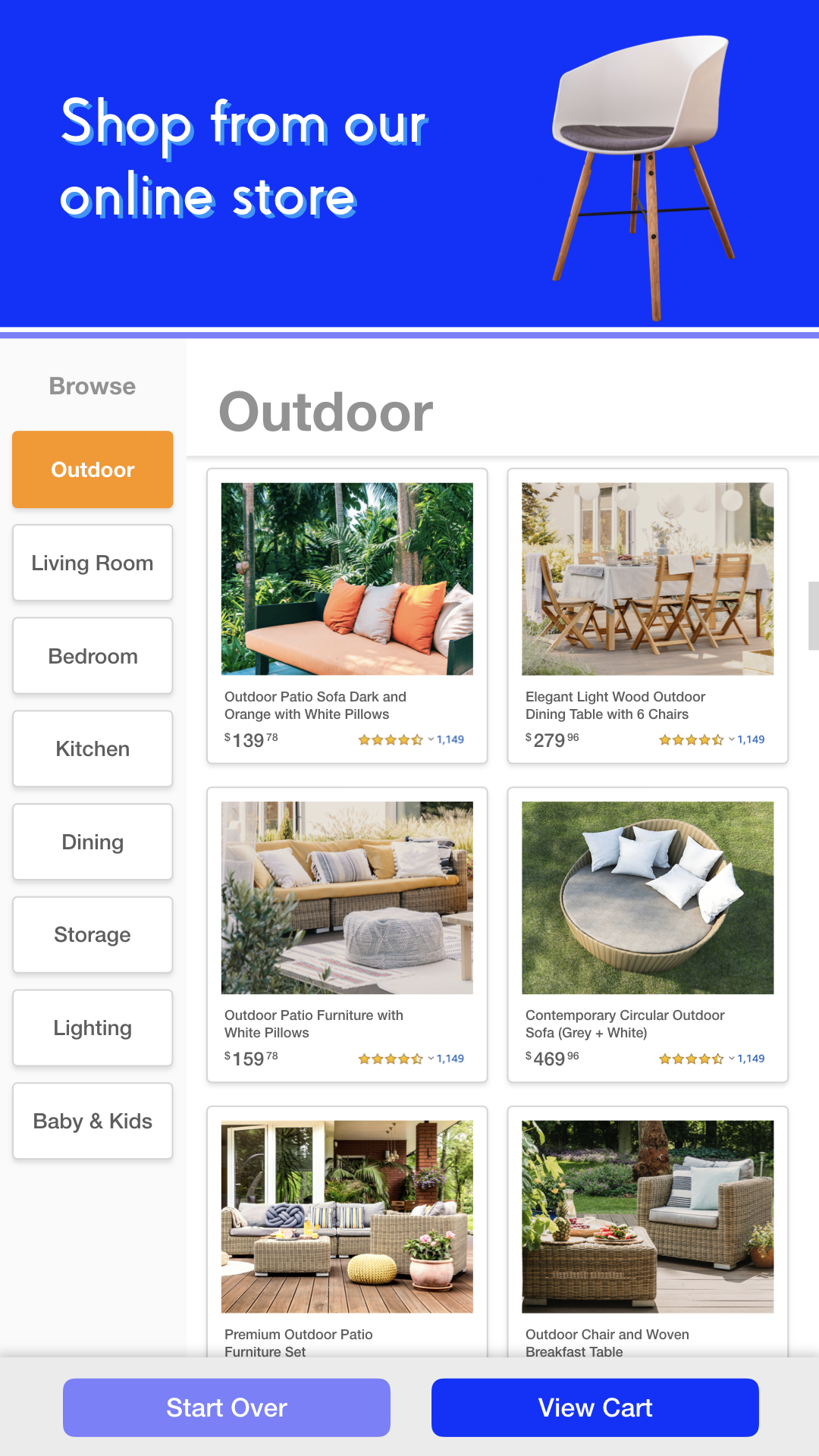 Search Products & Collections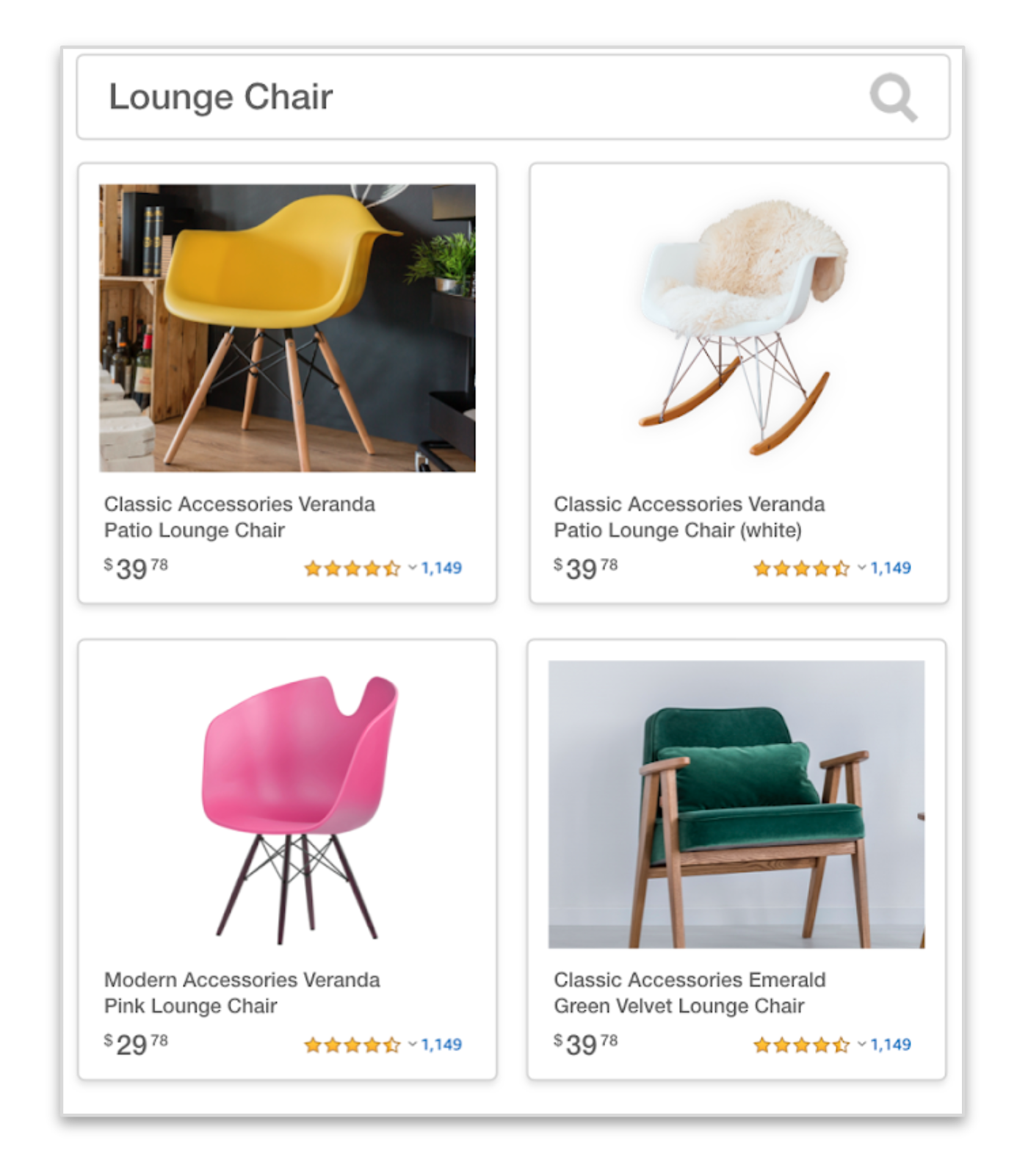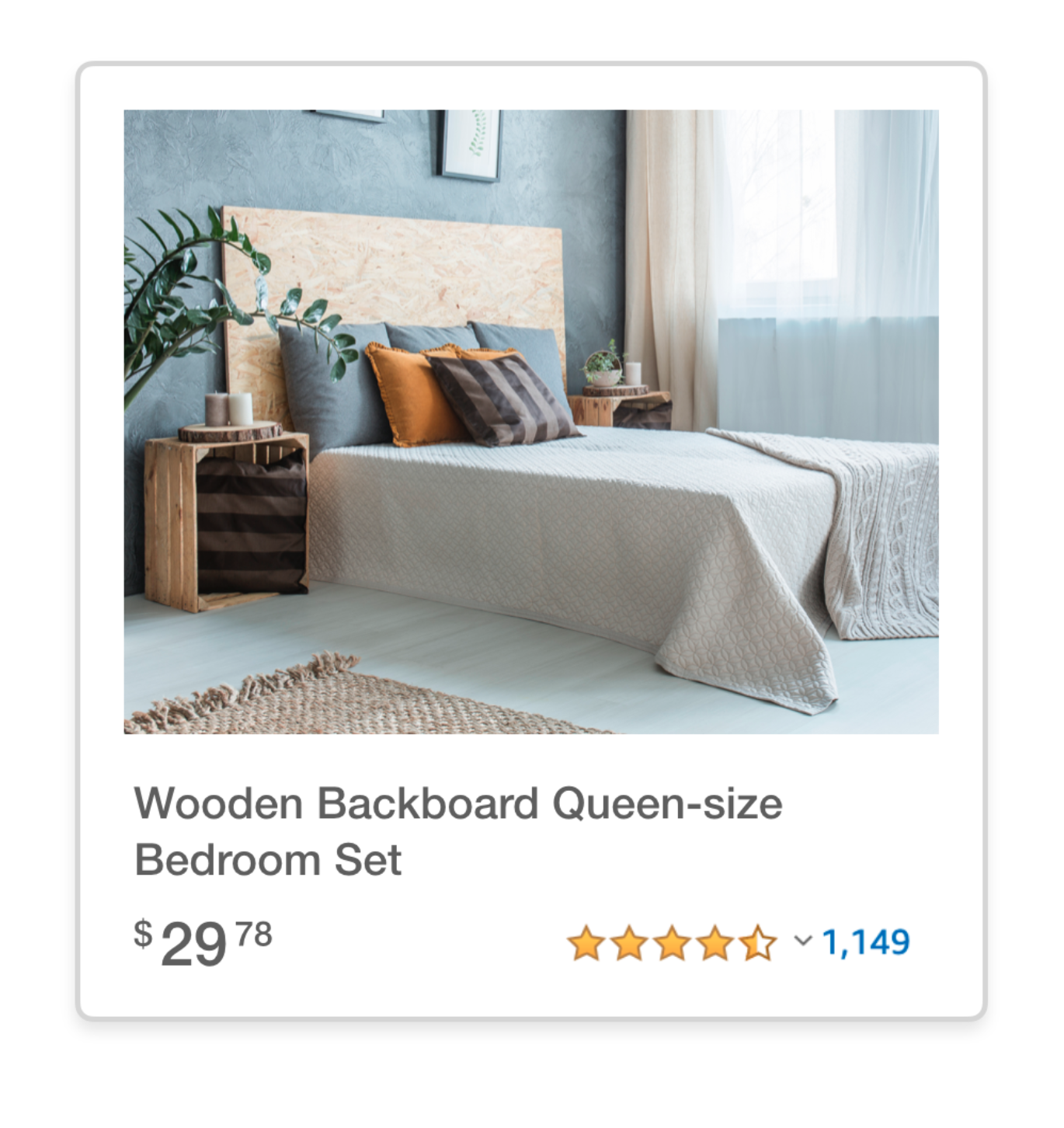 Your Shopify Products available In-Person for the first time.
The built-in Shopify integration loads all the relevant product data directly from your account, complete with HTML descriptions, image galleries and the most up-to-date pricing.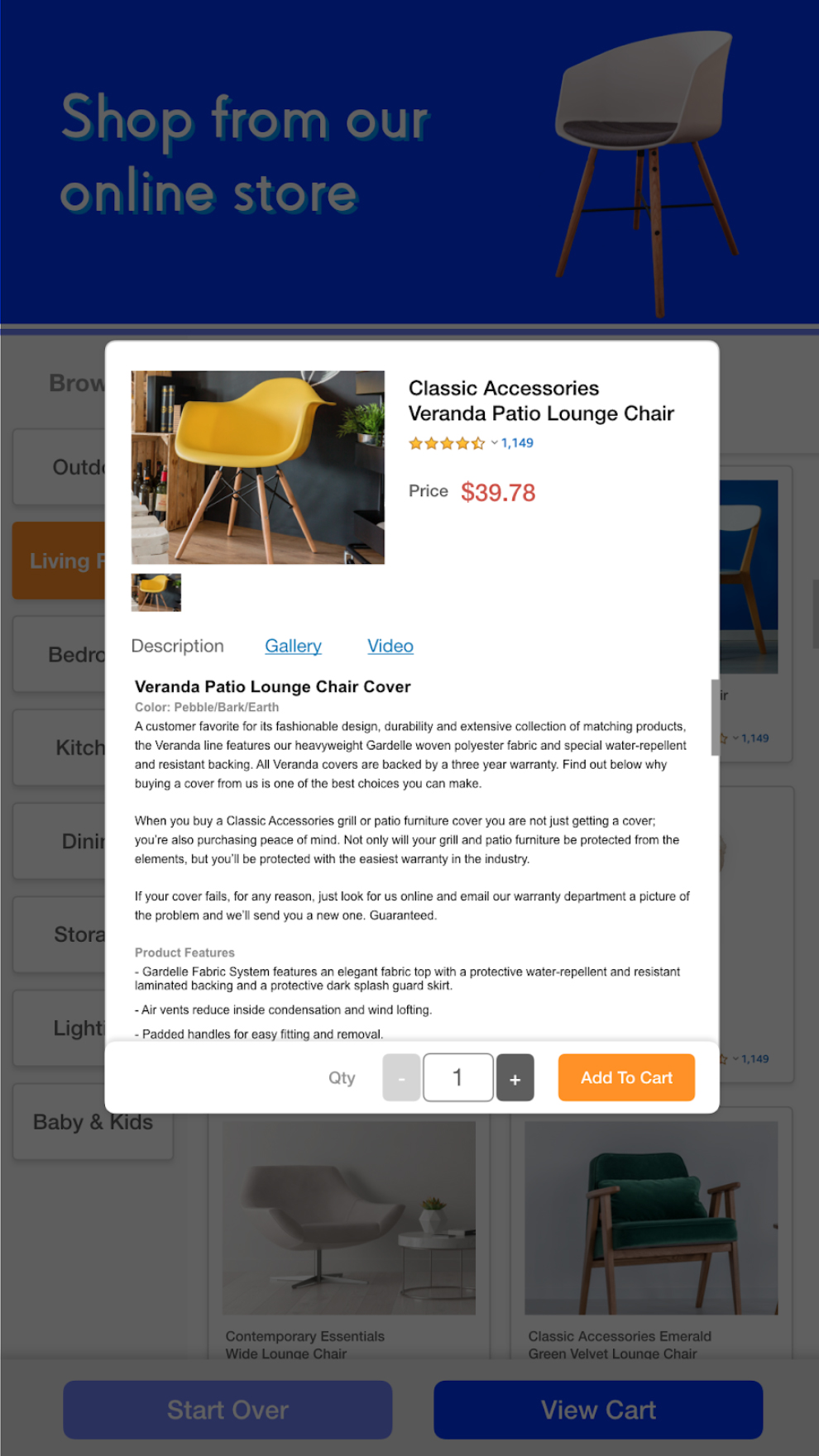 Support for Product Variants and Options
The Shopify kiosk supports the use of product variants for varieties of the same product. The interactive image gallery supports auto-loading product variants based on the associated image just like your online Shopify or Amazon store.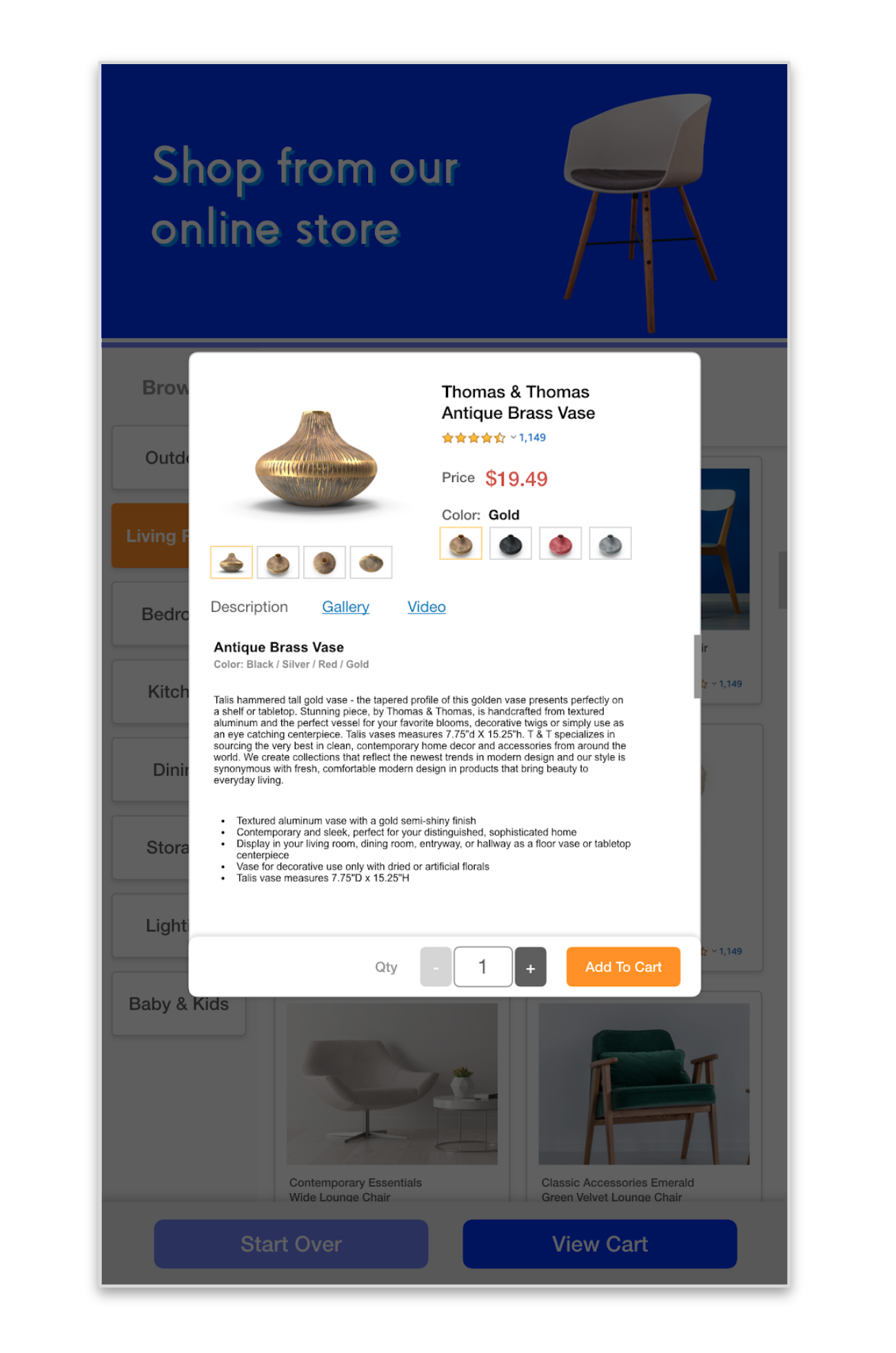 Shopify Order Integration
All orders processed through the kiosk go through your Shopify store directly, just as any online or POS order — all of your order history, transactions and customer data are all accessible directly from your Shopify dashboard.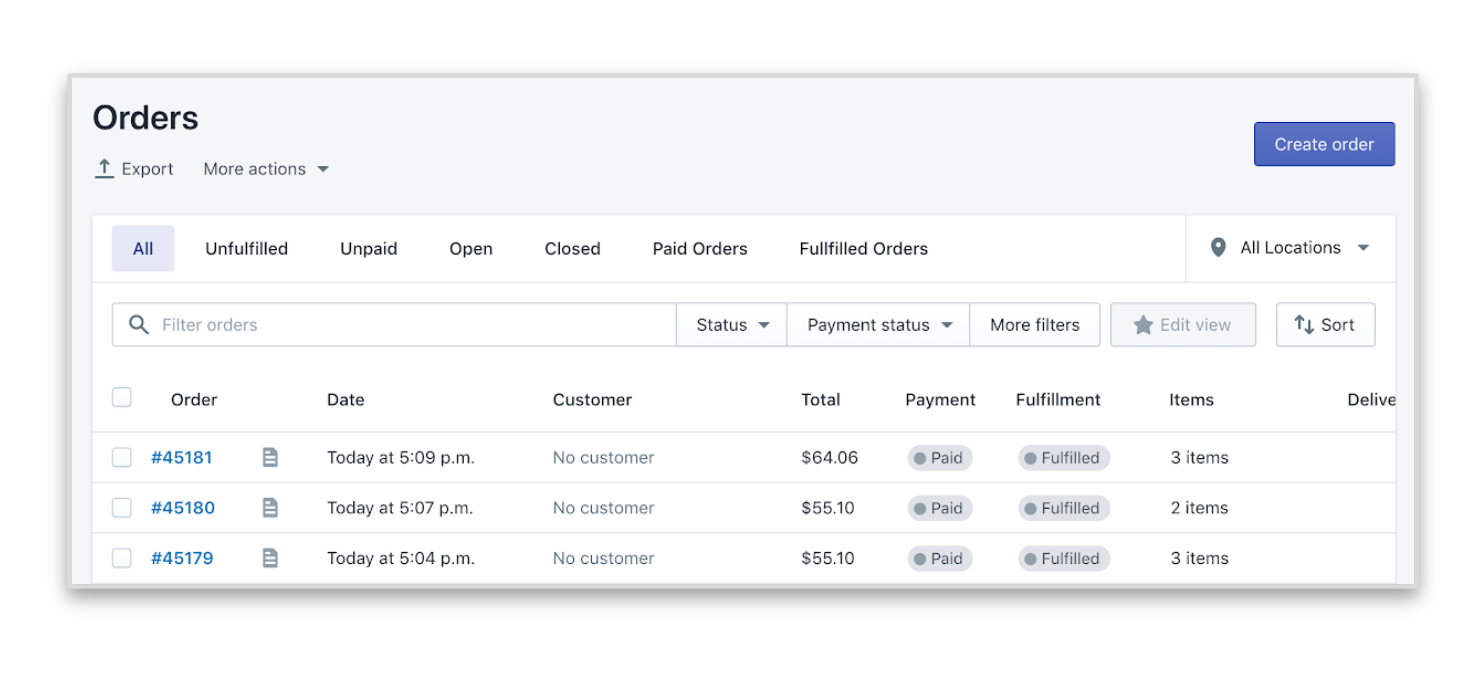 Auto Track Inventory
Kiosk orders will update inventories with complete transaction info so you can receive all your reports and analytics in one centralized system.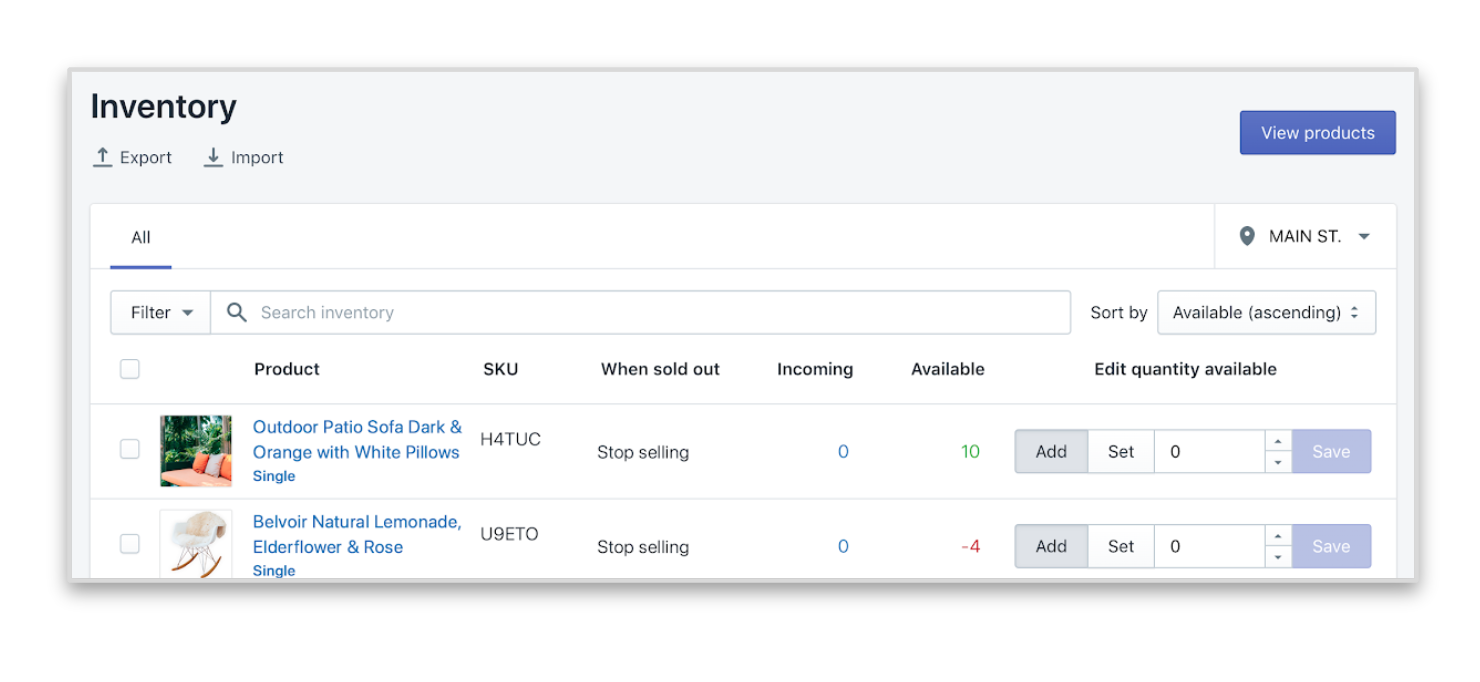 Cart-Focused UI
The Shopify Kiosk is designed to support a variety of ordering methods such as Grab'N' Go, Self-Checkout and Online Catalog. The customizable UI also includes incredible features for promoting new products, increasing sales and enhancing the customer journey.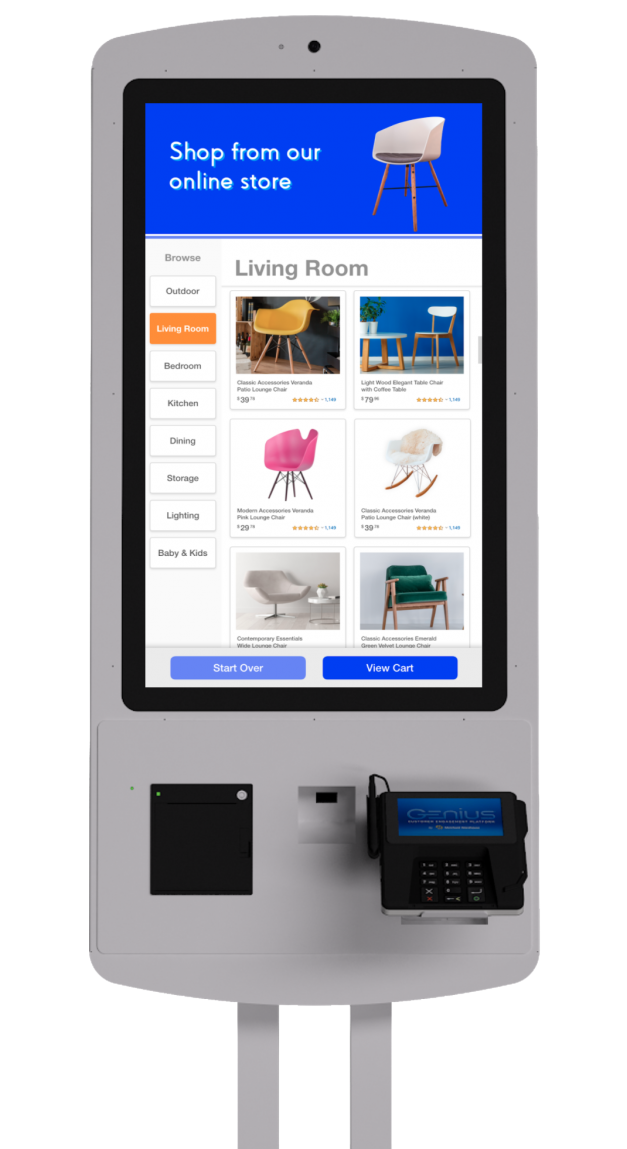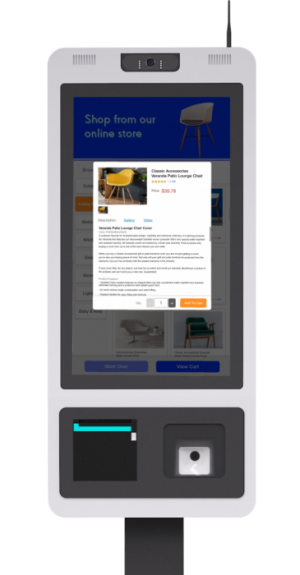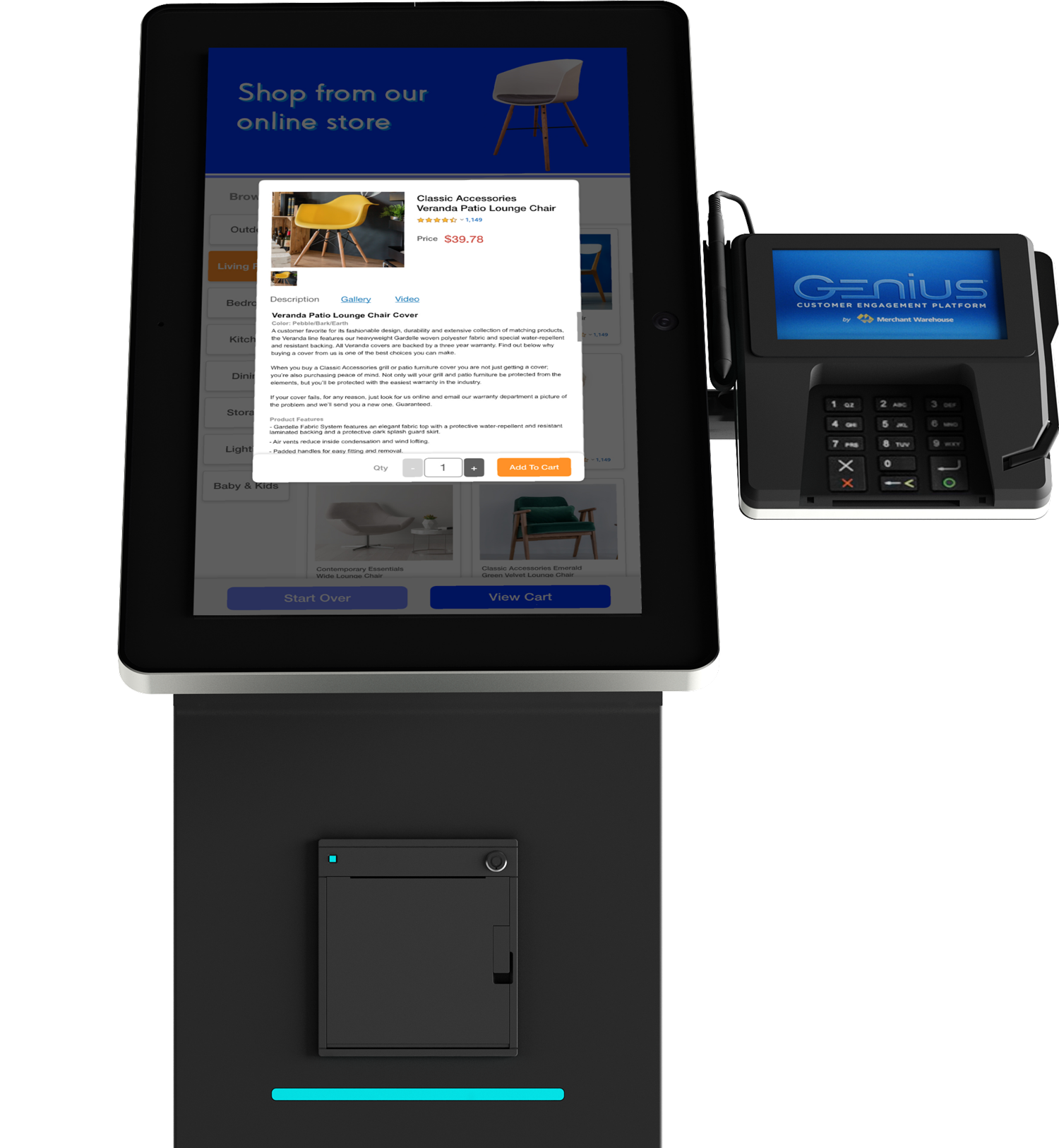 Shopify Checkouts
With Shopify kiosk all of your shipping rates, taxes and fees, discounts and more all work exactly as they do already without any additional setup.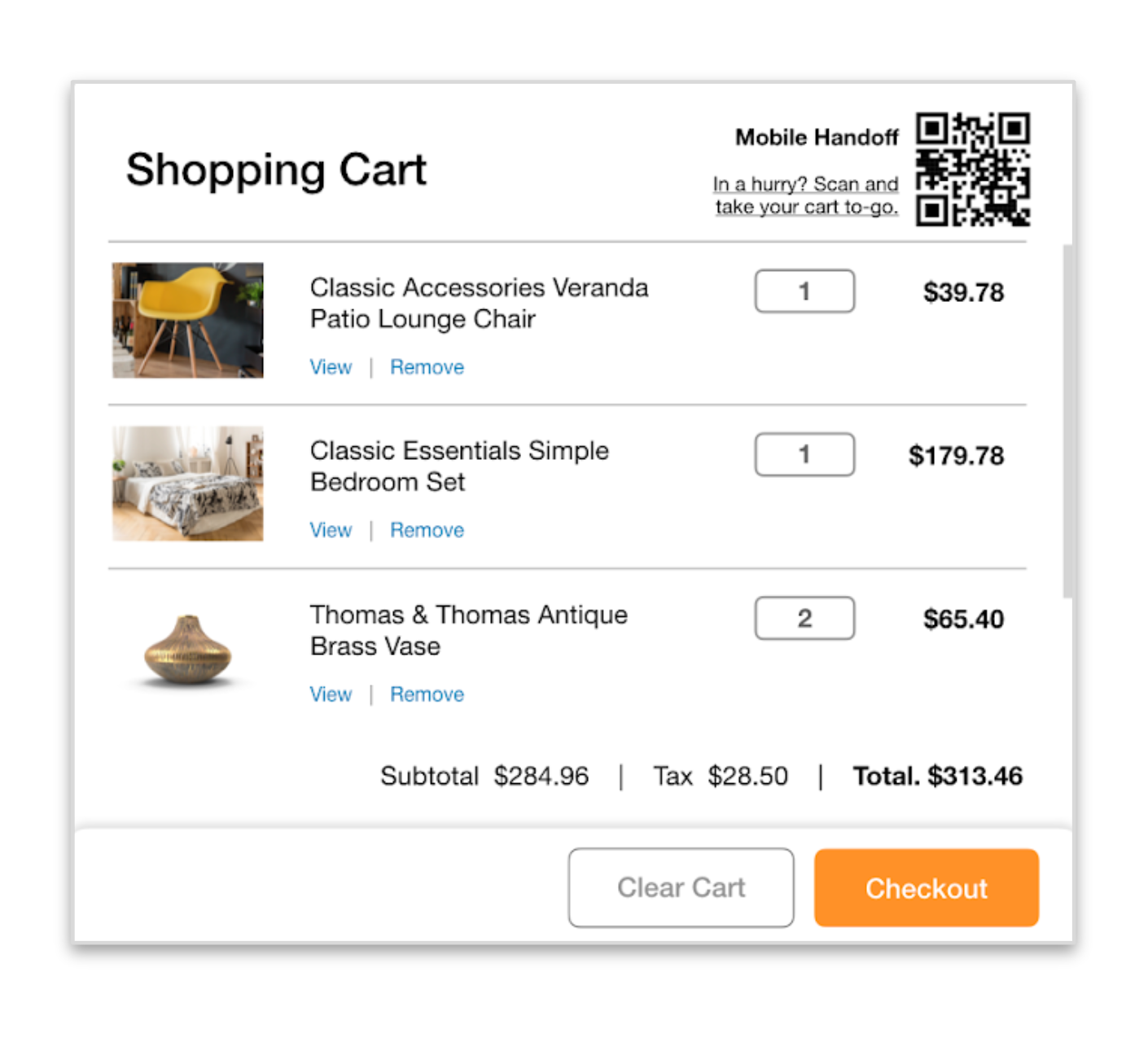 Faster Customer Forms
The Shopify Kiosk is designed to help customers fill out forms for Customer and Shipping Information as quickly and easily as possible.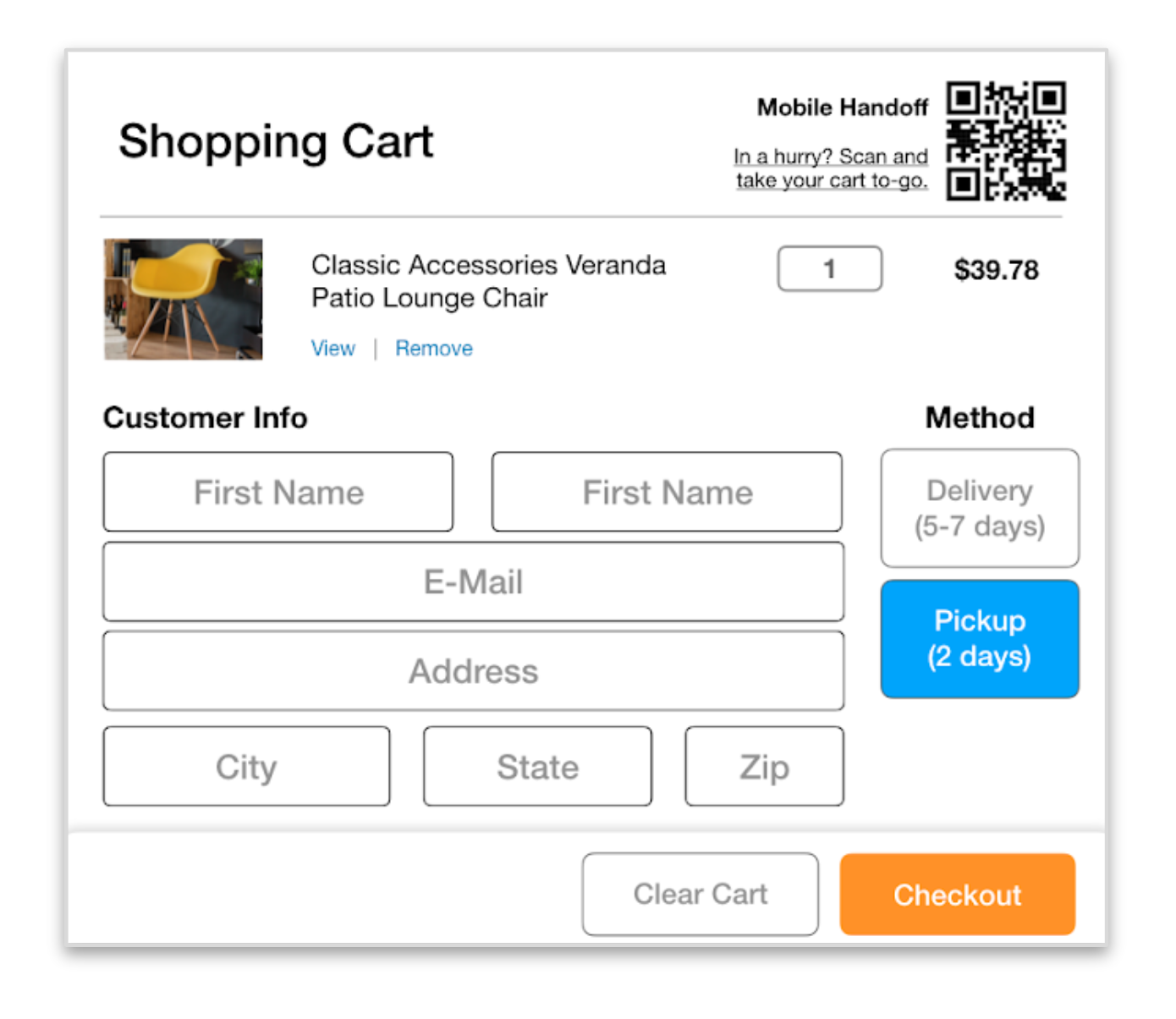 Related Products
Specify related products for each product on your Shopify Kiosk to increase upsells.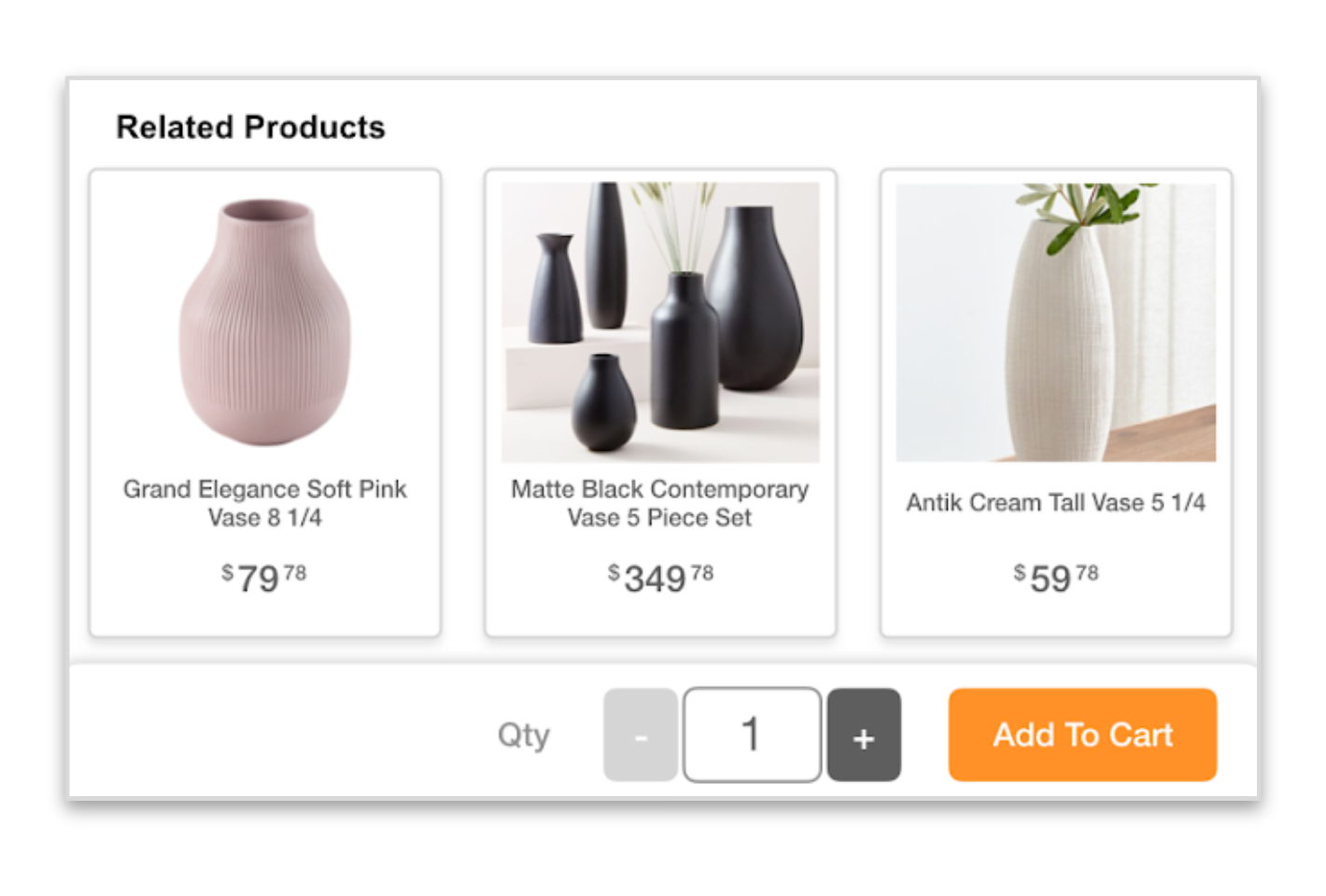 Product Galleries
Automatically generates beautiful product pages using your Shopify product HTML, images and videos.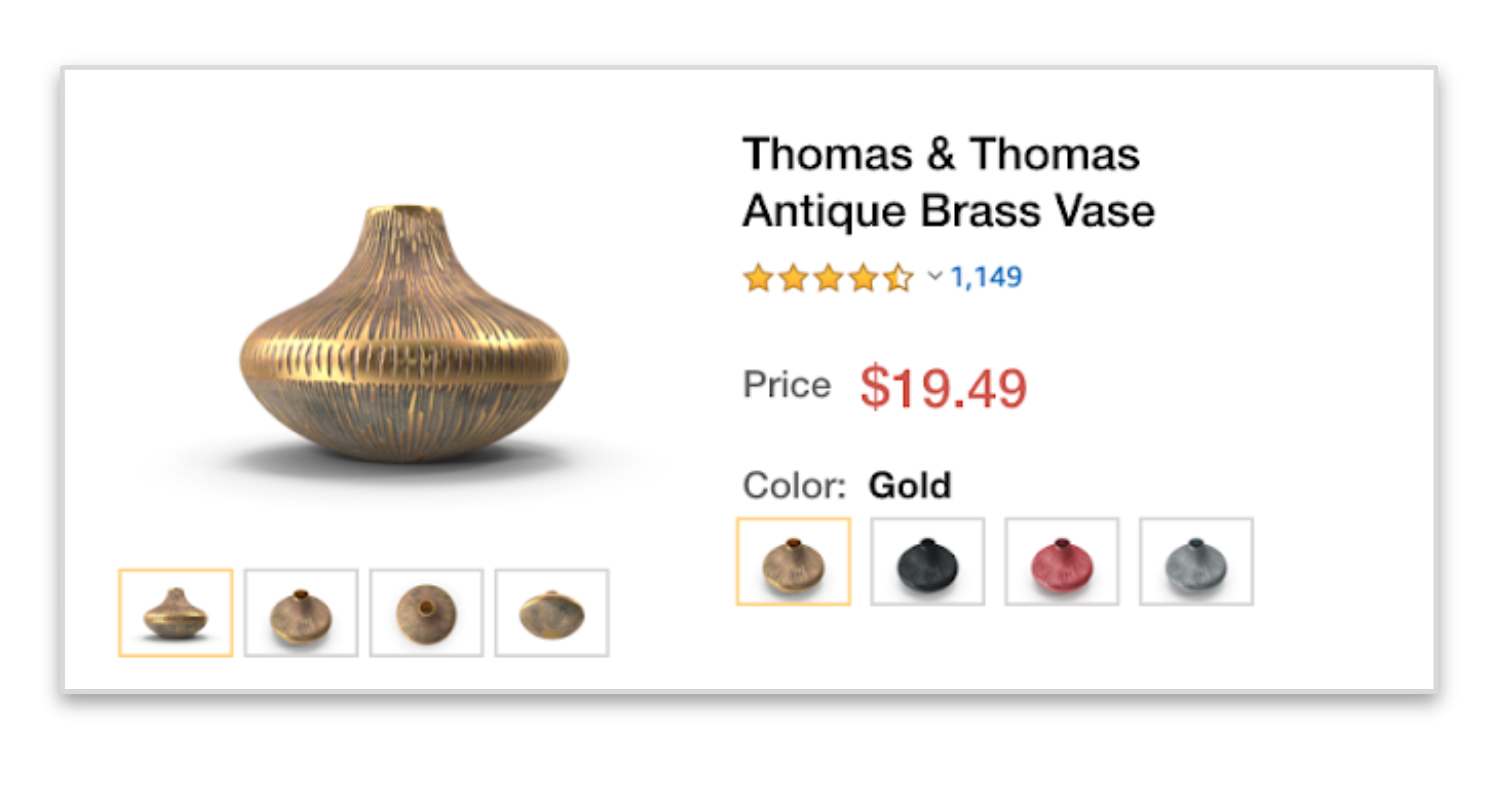 Ordering Flows
Custom buying experiences for various customer journeys such Grab'N'Go, Self-Checkout, Catalog, etc. Perfect for selling products in person as well as "online-only" sales.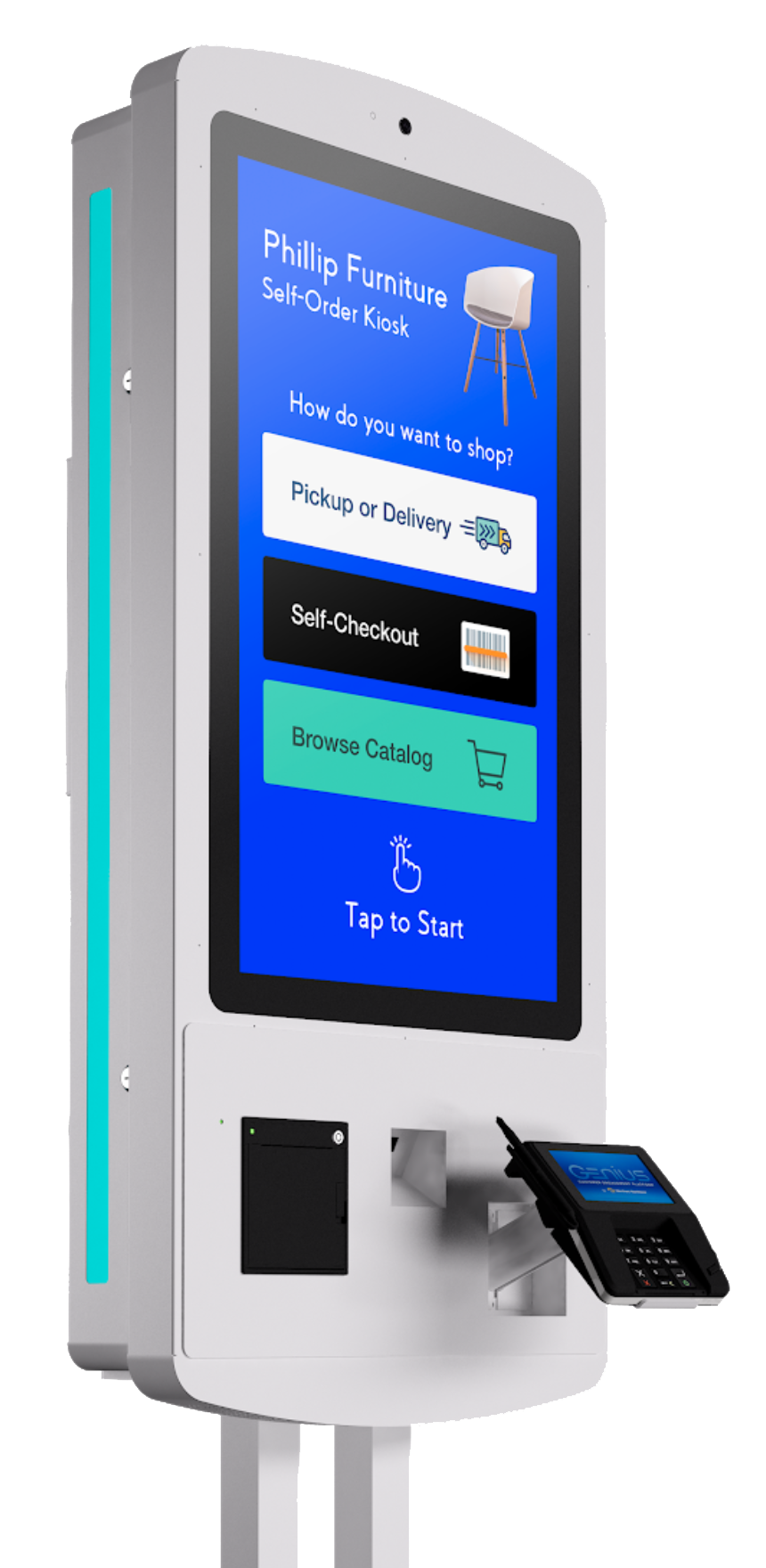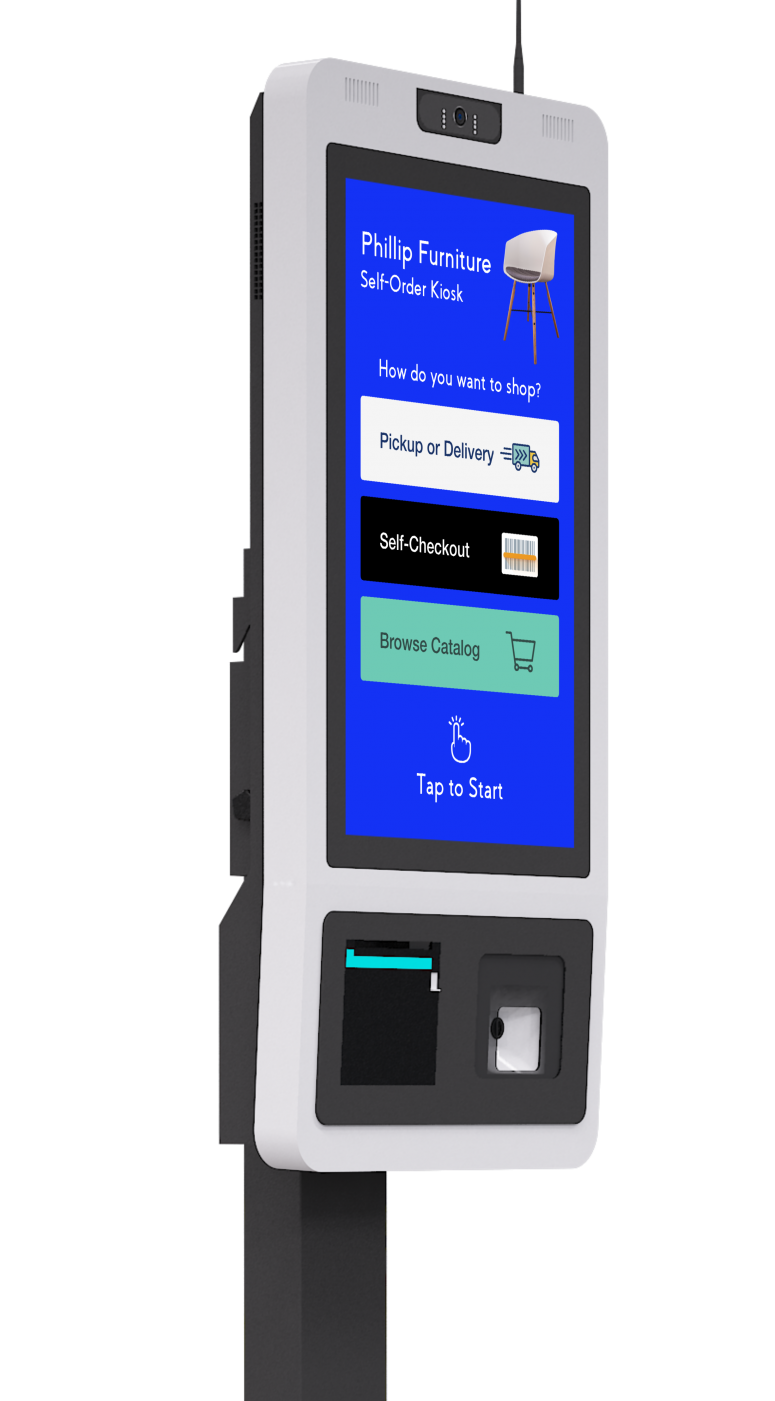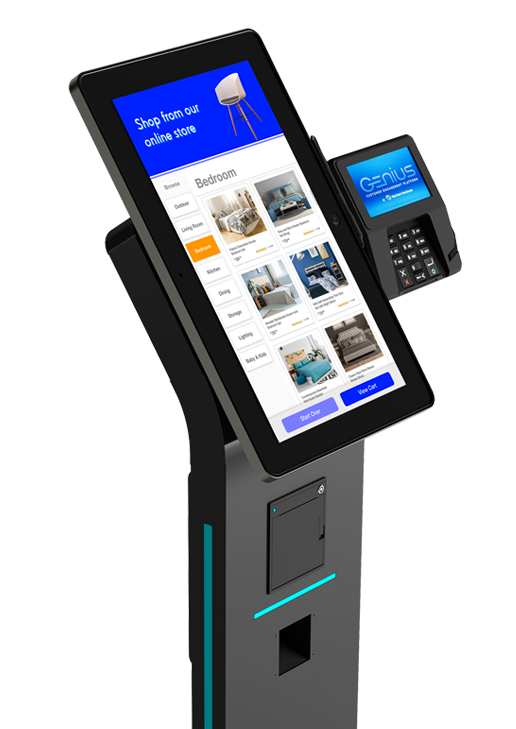 Reinventing the Retail Experience for the New Commerce
With customers now transitioning towards e-commerce the retail experience is ready for a change. The Shopify kiosk lets customers use the machine as a self-service online catalog in your retail store. If you are using Shopify to manage a physical shop the Shopify kiosk is the easiest way to enable your customers to browse your entire online catalog for delivery or pickup.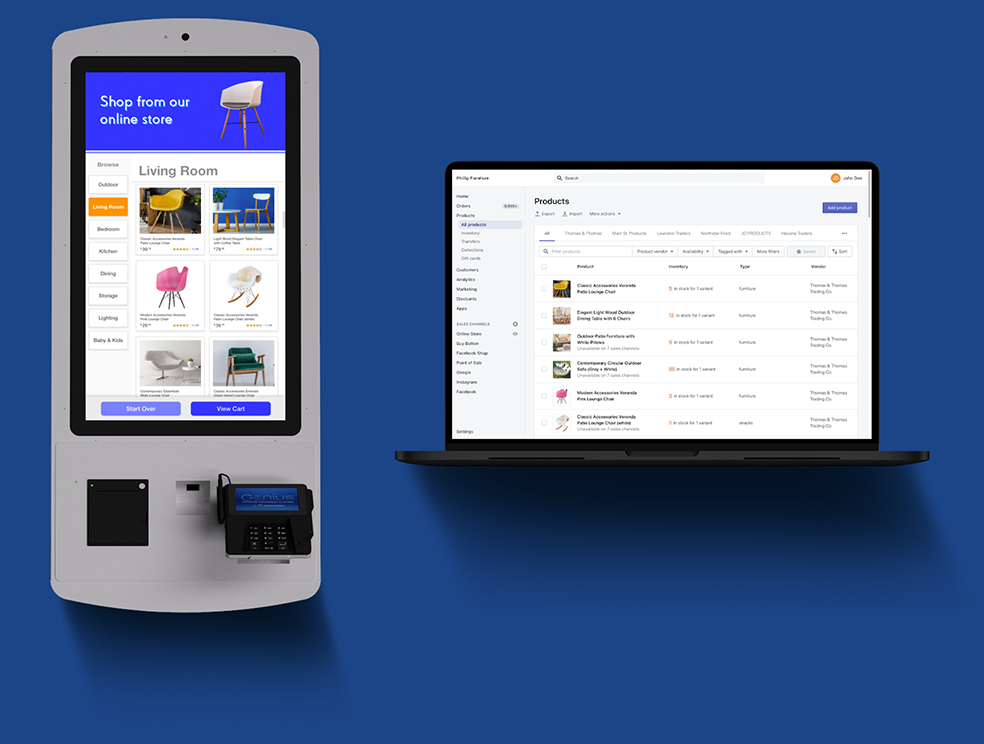 Browse a large variety of items available to order online for delivery or in-store pickup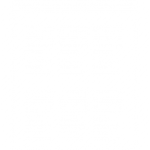 For pickup, check users Postal Code to ensure availability and shipping charges Gather additional information from user (i.e. address, email, etc.) for ordering online Push new orders back to Shopify to track order history/analytics Order for Pickup or Delivery Pay for orders using secure EMV pinpad Grab. Scan. Pay.
Say hello to the easiest self-checkout system around.
The new Grab'N'Go mode on Shopify Kiosk lets customers use the machine as a self-checkout system in your retail store.

If you are using Shopify to manage a physical shop with product barcodes the Shopify kiosk is the easiest way to enable your customers to shop independently. Simply grab items for self-checkout and scan on the kiosk.

The interactive cart will automatically update with scanned items and the customer can quickly complete their transaction on the payment terminal. New order receipts can be sent to a back office or preparation area as well.










Scan and Pay

Scan items for purchase using Universal Barcode scanner (based on UPCs from Shopify).

Browse In-Store and Online

Browse items available for immediate purchase in-store!

Shopify Cart

Add items to cart and pay at kiosk using Moneris Pinpad.

Order Integration

Orders pushed back to Shopify to track order history/analytics.

Instant Payments In-Person with Integrated Devices
Shopify Kiosk uses integrated payment devices from popular manufacturers like Ingenico and Verifone for processing payments. This ensures that customers don't have to manually enter payment information on the kiosk and secures transactions completely. Save on transaction costs with direct integrations to popular payment providers like Moneris, TSYS, Global Payments, Elavon and many more.


Age Restricted Shops
The Shopify Kiosk has support for restricting stores by age. This feature is ideal for selling alcohol or cannabis related products on your kiosk.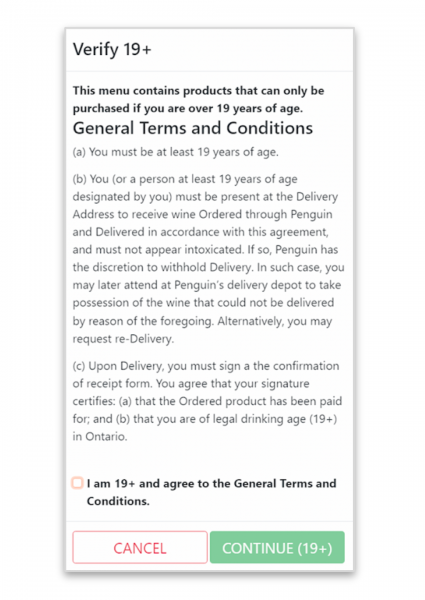 Price Checking Kiosk
If your Shopify products use barcodes the kiosk can serve as a price checking station for your customers. Simply scan a product at the kiosk and get the latest pricing and inventory available.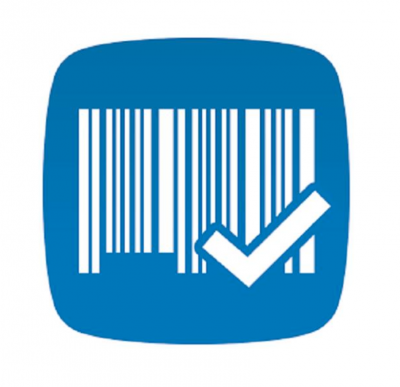 Control Products and Collections for the Kiosk
You can make sure to only show or hide certain products and collections on the kiosk vs. your online Shopify store. This makes it easy to restrict which products are available for purchase on the kiosk at any time.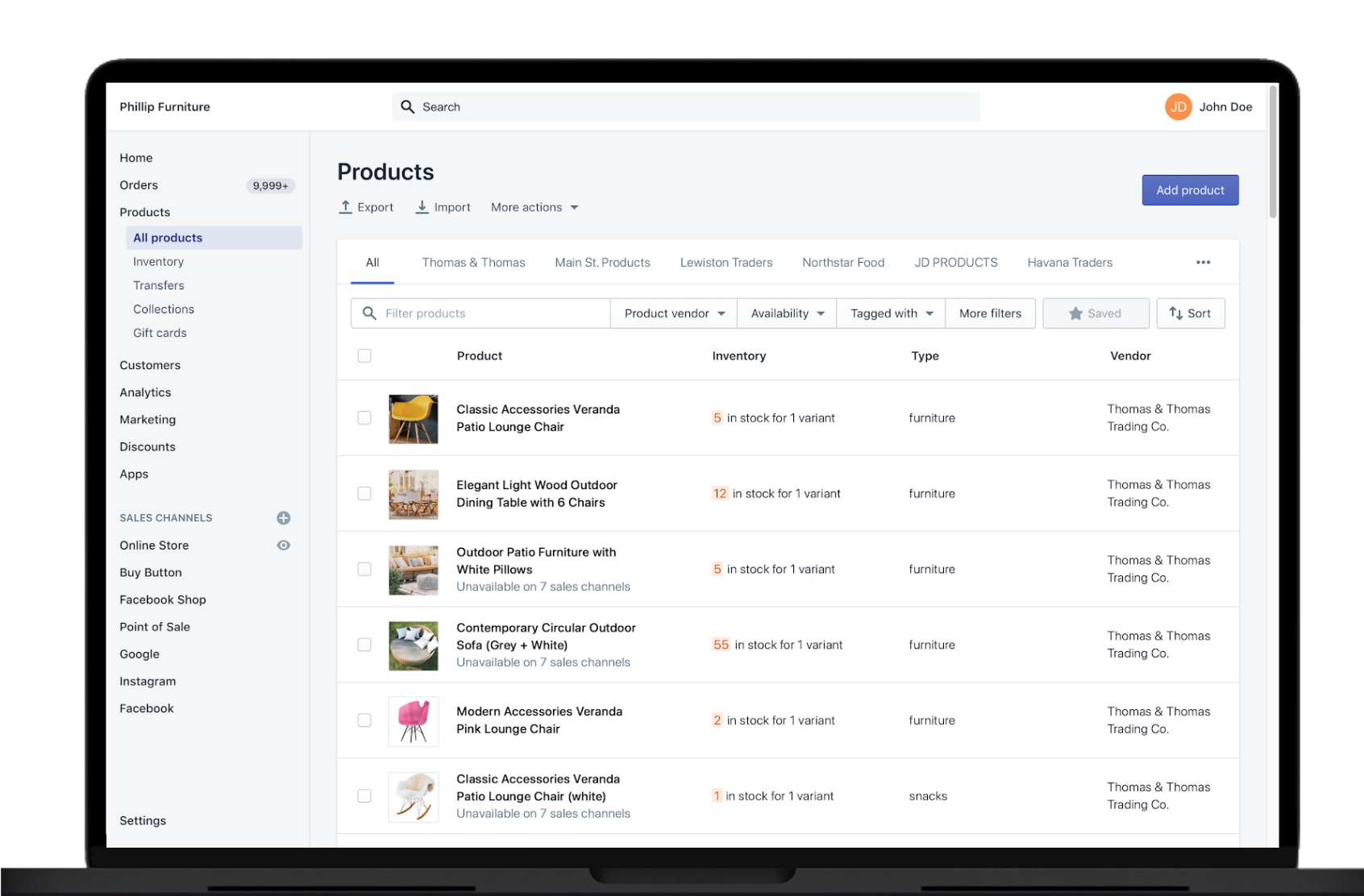 Integrated with Shopify Reports and Analytics
The Shopify Kiosk serves as an additional point-of-sale system in your Shopify store. That means you can use Shopify's incredibly powerful reporting tools to measure the performance and activity at each kiosk and location.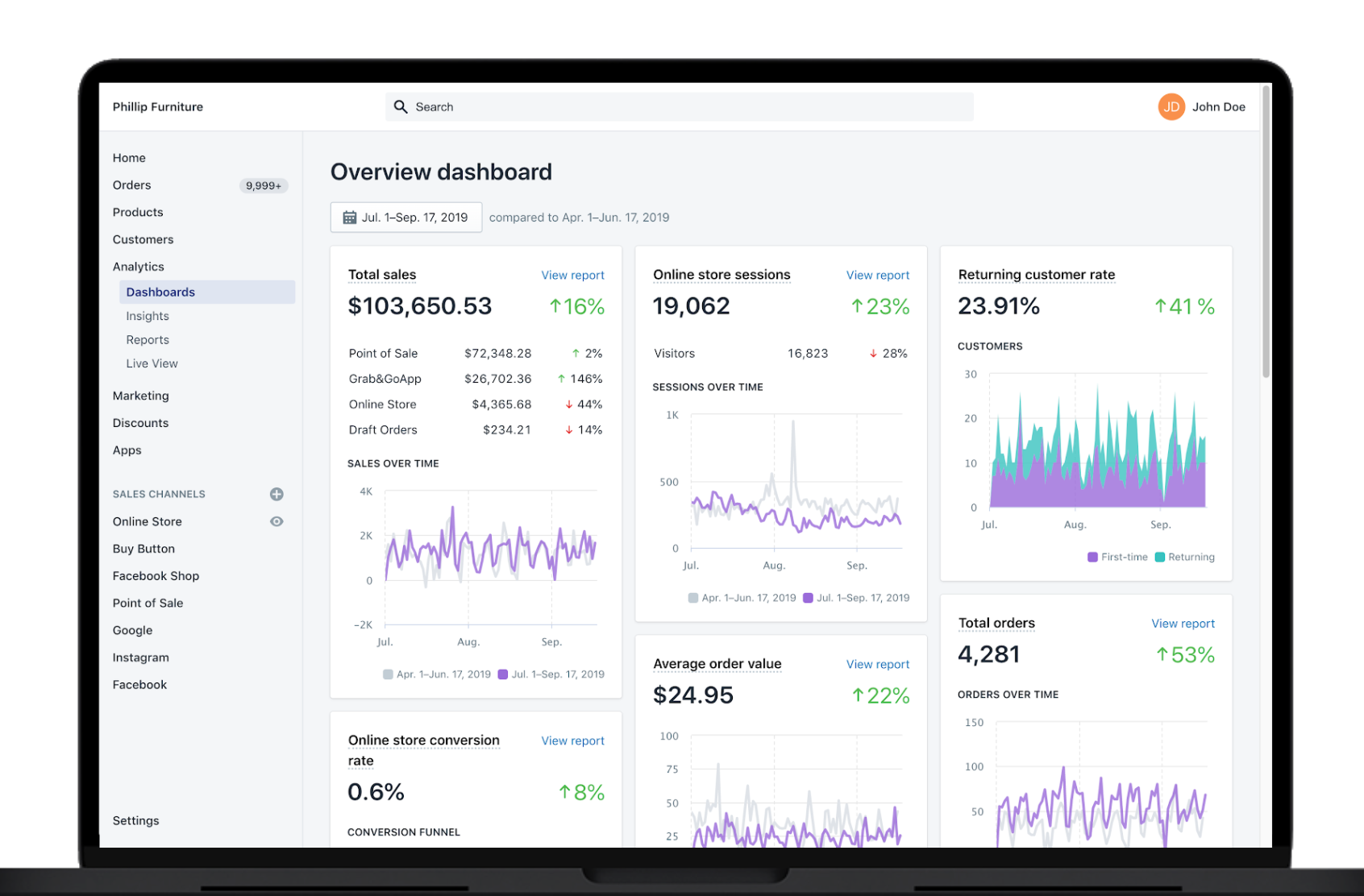 Size Specifications 32" Self Order Kiosk Pro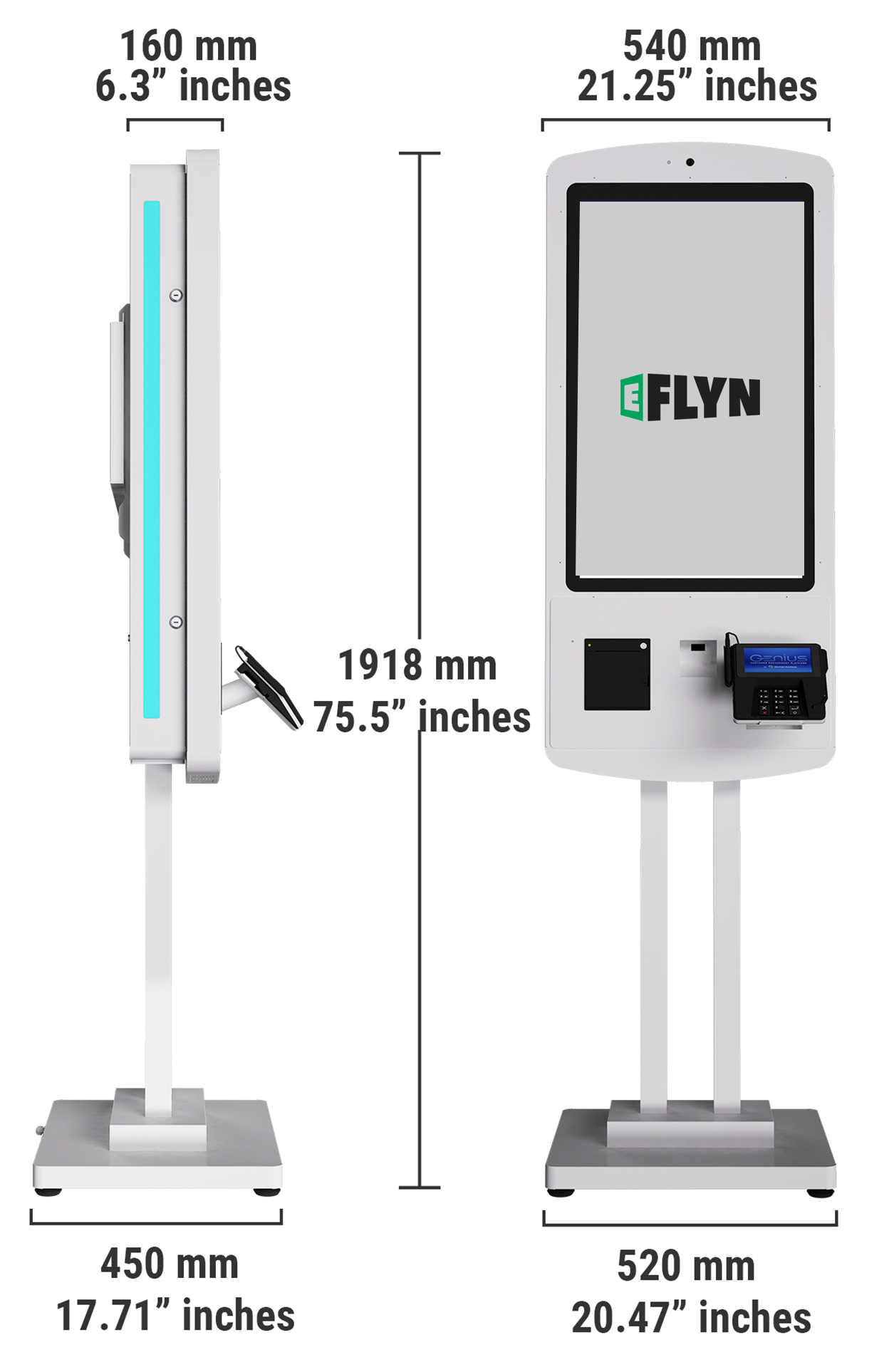 Size Specifications 21.5" Self Order Kiosk Flex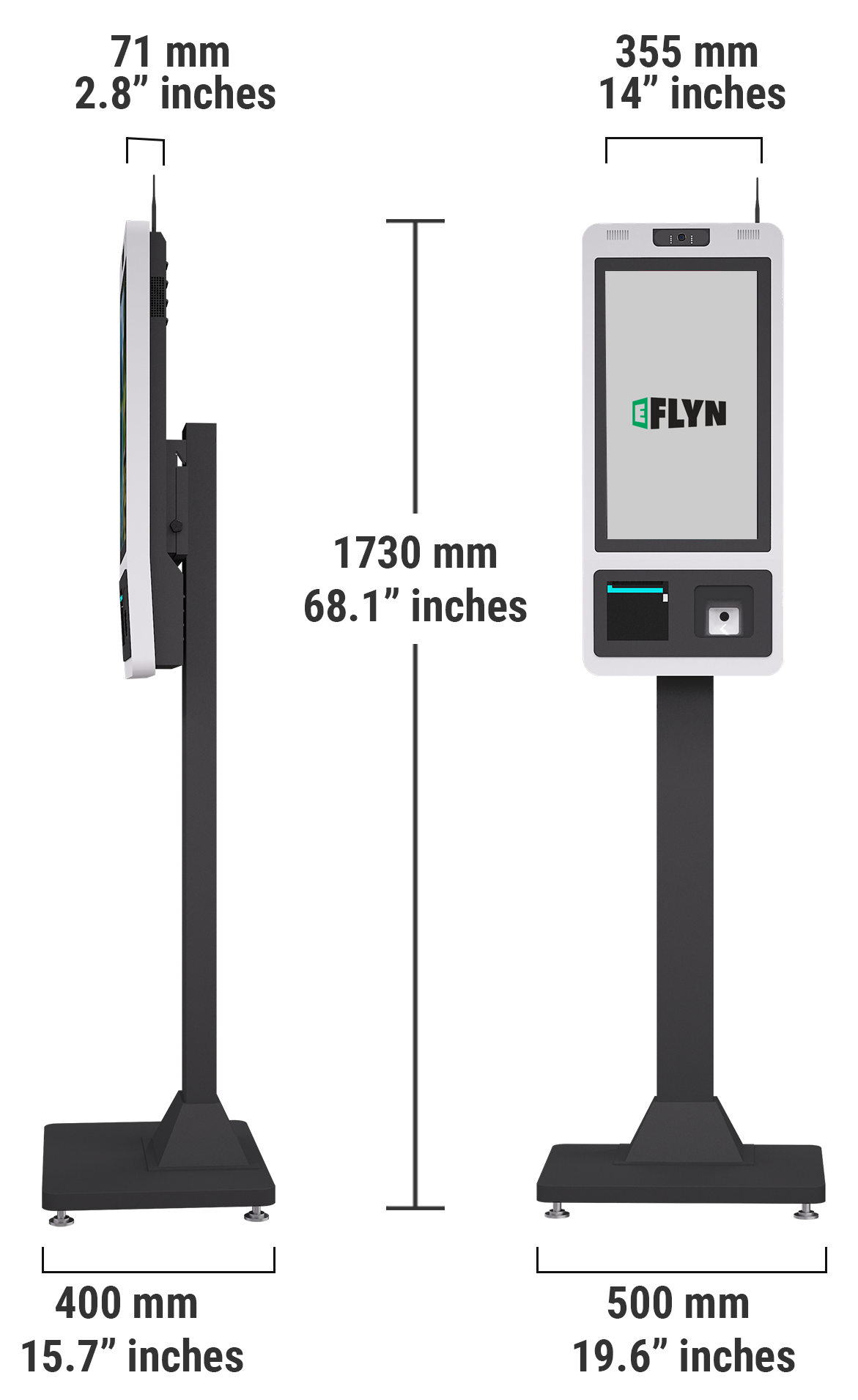 Size Specifications 21.5" Self Order Kiosk Max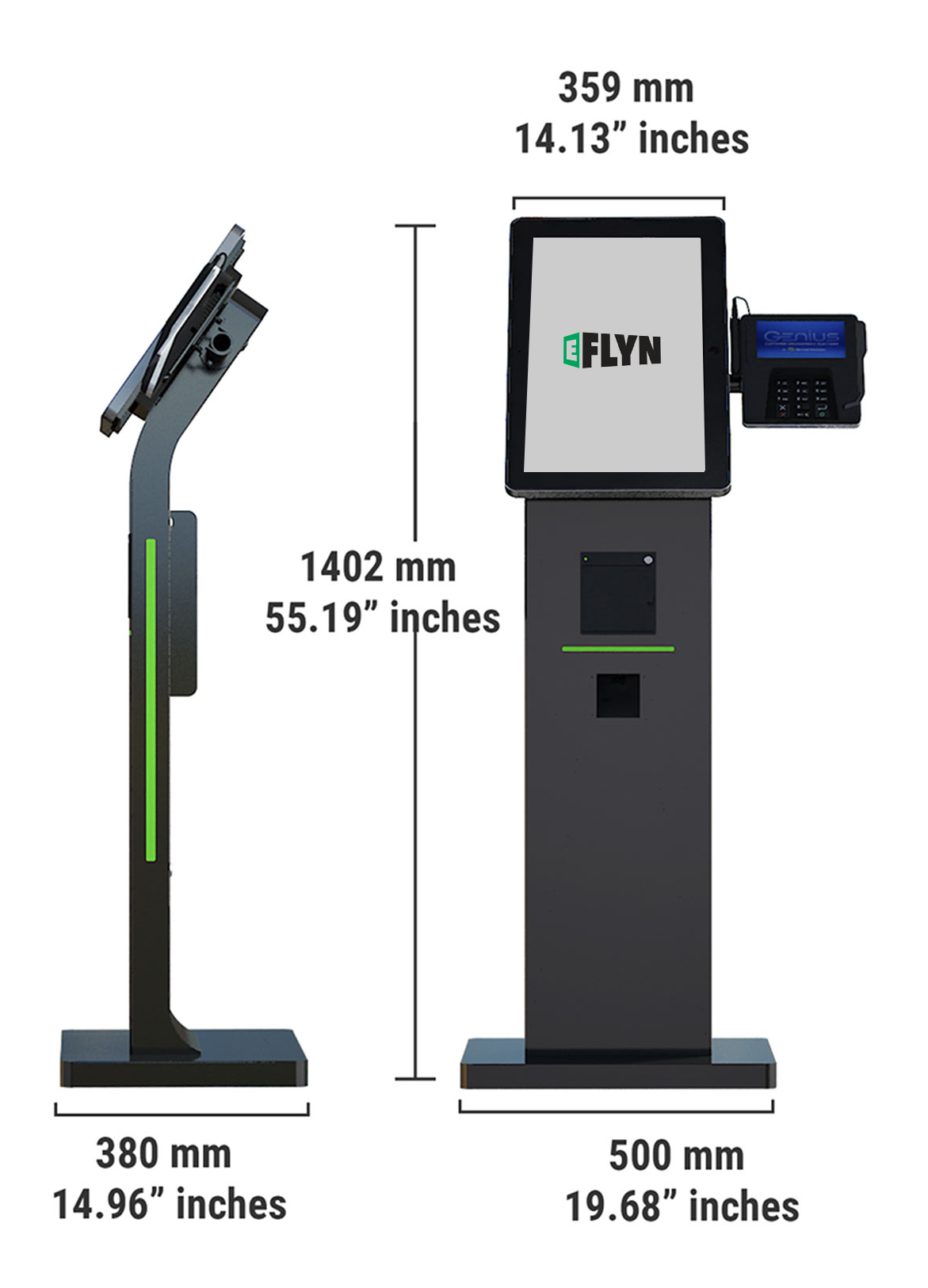 All product names, logos, and brands are property of their respective owners in Canada, the United States and/or other countries. All company, product and service names used on this website are for identification purposes only. Use of these names, logos, and brands does not imply endorsement.