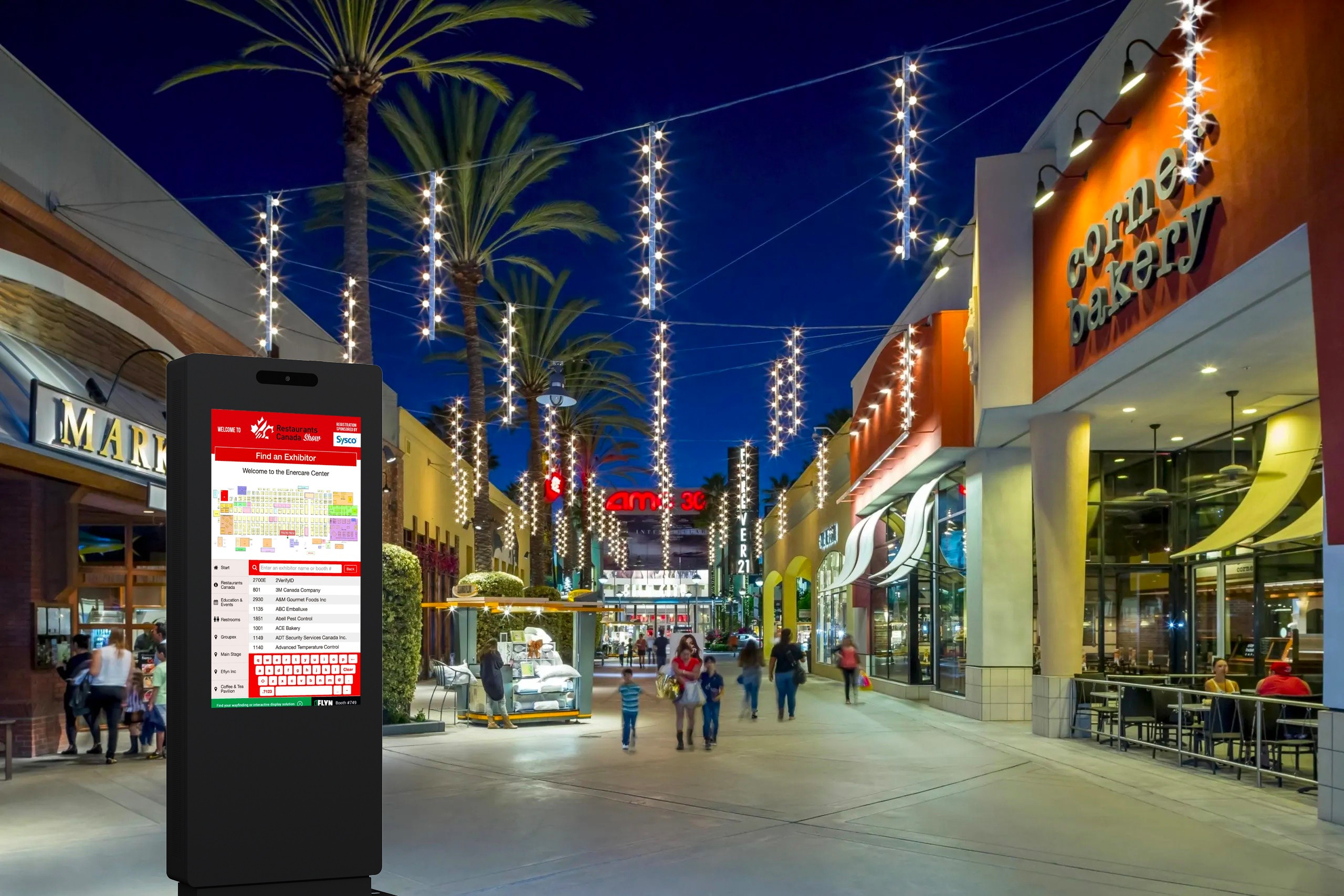 Digital wayfinding has become an integral part of our daily lives, whether it's navigating an airport, hospital, or university campus. The demand for digital wayfinding solutions has increased rapidly in recent years, and businesses are now looking for a reliable and efficient way to guide their customers.
EasyFind Pro is a digital wayfinding software that stands out among the competition because of its exclusivity to both indoor and outdoor digital signage. The software is designed to provide a seamless wayfinding experience for users, and it can be easily integrated with various other applications.
One of the main reasons why EasyFind Pro is the number one choice for digital wayfinding activations is its exclusivity to indoor and outdoor digital signage. Most available wayfinding software in the market are not exclusively designed for indoor and outdoor digital signages. The wayfinding system for indoor and outdoor digital signage requires a lot of custom work which includes site floor plan integration, creating spots on the map, adding data related to stores and places, setting up ads template and layouts according to the preferred media kit. This is where Eflyn EasyFind Pro has a unique position in the market of wayfinding systems as we offer all these services as part of our activation bundle. Unlike other companies that focus on iPad or Google mapping-based solutions, our software is optimized for touch screens and is exclusively designed for digital signage, ensuring an exceptional user experience.
The software is designed to be versatile and can be used in a variety of settings. It is ideal for airports, hospitals, universities, shopping malls, and any other location where customers need assistance in navigating their surroundings. The software is also designed to be user-friendly, with an intuitive interface that makes it easy for users to find their way.
In addition to its exclusivity to digital signage, EasyFind Pro also offers a range of features that make it the perfect choice for digital wayfinding activations. The software is equipped with a powerful search feature that allows users to find their destination quickly and easily. It also offers mobile handoff, which enables users to seamlessly switch from the kiosk to their mobile device without losing their progress.
EasyFind Pro is also integrated with a range of other applications, including local advertising video and picture ads, digital directories, and events calendars. These integrations make it easy for businesses to create a fully integrated wayfinding solution that meets their specific needs.
Another key feature of EasyFind Pro is its cloud-based management system. This means that businesses can easily manage their entire fleet of digital signages from a single location. The software offers remote updates, alerts, and a secure and tamper-proof interface, ensuring that businesses can stay in control of their wayfinding solution at all times.
In conclusion, EasyFind Pro's exclusivity to indoor and outdoor digital signage, combined with its range of features and cloud-based management system, make it the number one choice for businesses looking to implement a digital wayfinding solution. With EasyFind Pro, businesses can provide their customers with a seamless and efficient wayfinding experience that will leave a lasting impression.