Custom Vinyl Wrapping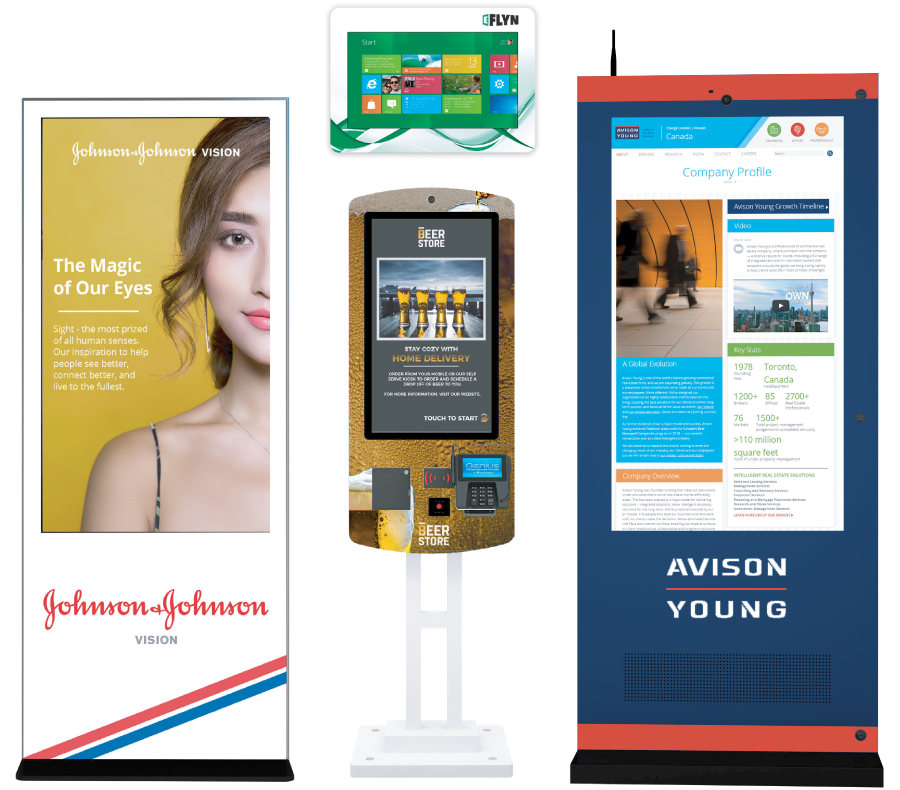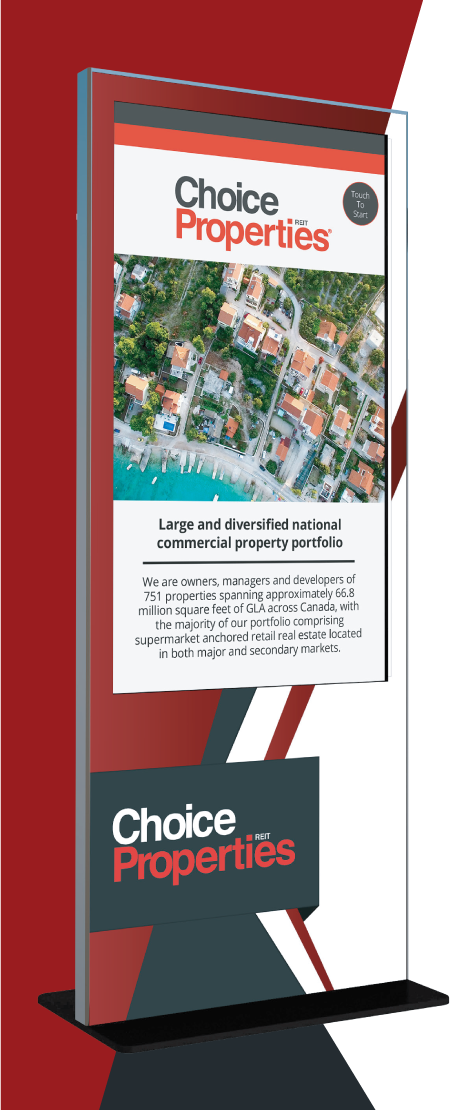 A Complete Solution for your Branded Business
At Eflyn, we work hard to design your Kiosks from the ground up. Part of this process is making sure your Kiosks fit their surroundings. Whether you own a retail space, restaurant, office building or simply need to attract visitors to your tradeshow booth, we can provide you with the custom design to make your Kiosks stand out in the crowd.
Endless Possibilities
We have been in the branding business for almost two decades and understand the importance of custom solutions. This is why our graphic designers are on-site and ready to assist in person or on the phone with recreating existing vinyl designs or even starting from scratch and working with you to create something completely new.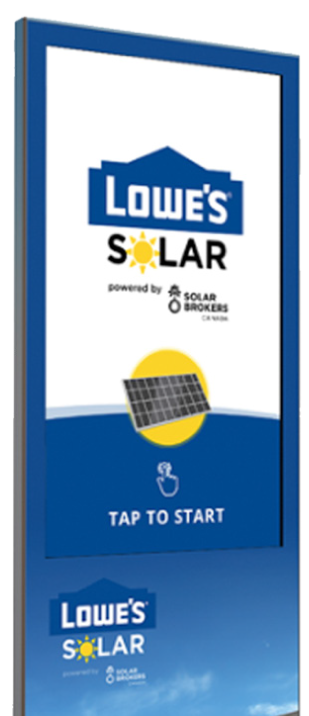 Any Type, Any Size
Our custom vinyl solutions can be applied to all Kiosk Models we carry. After you have picked your preferred Kiosk type and size, please provide us with your artwork design or if you wish to create something with us, please provide us with any logos, colour pallets, symbols or slogans you would like. The vinyl's can be applied to the front, back and base of the Kiosks.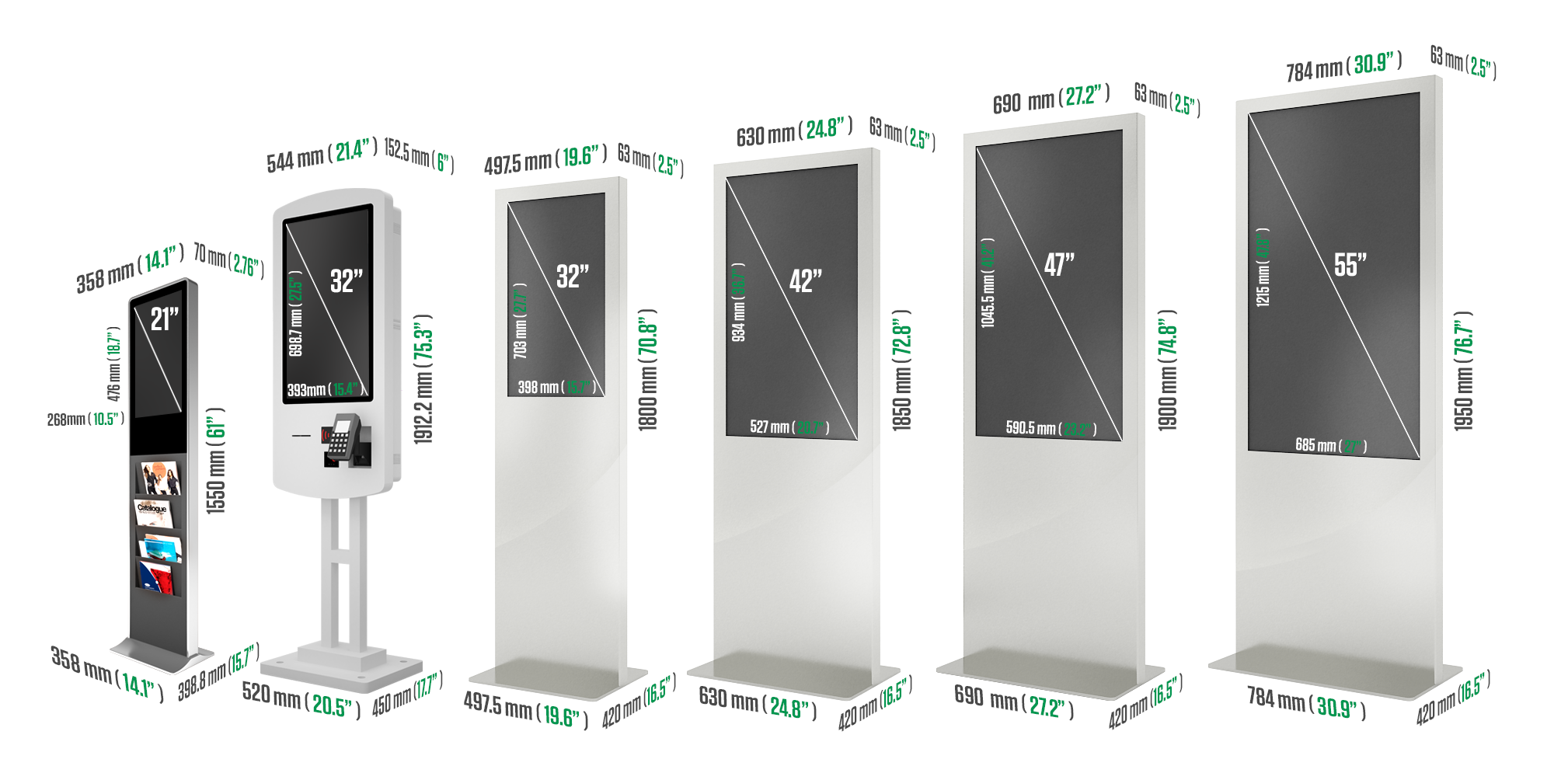 A Custom Fit
The vinyl wrap is created and applied with great attention to detail, to make sure you are getting the highest quality possible. With this feature, your Kiosk will become part of your marketing team, advertising and promoting your brand even when the Kiosk is not in use. The vinyl we create is durable and will last you for years. It can also serve as a protective barrier to keep your Kiosk free of any damage.
Getting a vinyl wrap will change you business for the better. Wrapped Kiosks fit better with their surroundings, serve as marketing tools and allow years of protection for the devices. Please contact us to learn more about vinyl options for your Kiosks and use this solution to attract customers in a new and innovative way.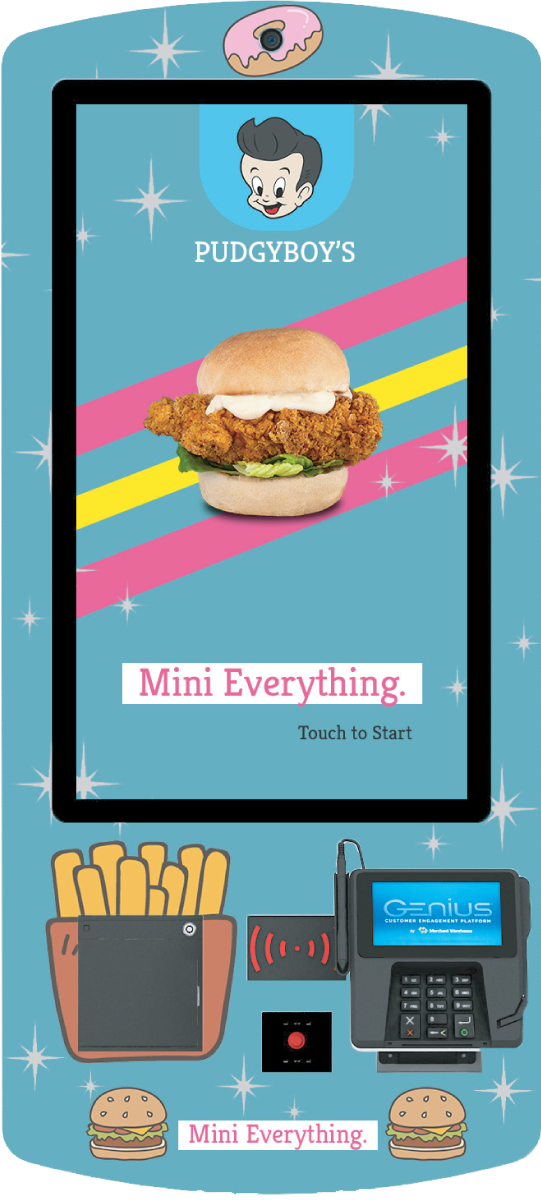 Meet with an Eflyn Specialist
Bring the power of digital engagement to your business
Want to learn about digital signage? How about self-serve kiosks or setting up your own video wall? Learn from one of our digital engagement experts about the latest in interactive display technologies and software.