Introduction: When it comes to deploying outdoor digital signage, it's important to ensure that it is mounted safely and securely to prevent accidents or damage to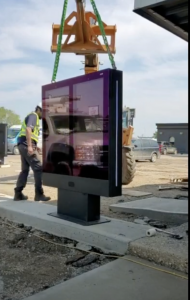 the equipment. In the state of Florida, there are specific regulations that must be followed when installing and mounting outdoor digital signage. In this blog post, we'll explore the safe mounting regulations for outdoor digital signage in Florida and what you need to know to comply with them.
Regulation Requirements: According to the Florida Building Code, outdoor digital signage must be mounted using an approved method that meets specific safety requirements. This includes the use of adequate support structures, such as poles or brackets, that are designed to withstand the weight and wind load of the signage. Additionally, the signage must be installed in a location that does not pose a risk to public safety or obstruct the view of pedestrians or drivers.
Vandalism Protection:  If you are installing our patented Outdoor Self Order Kiosk for self-service ordering, it is especially important to protect your investment from vandalism. These kiosks may have an Outdoor Payment Terminal and are, therefore, at a higher risk of being targeted. One effective way to protect your kiosk is by using a vandal-resistant cover or door that can be locked to prevent unauthorized access to the equipment.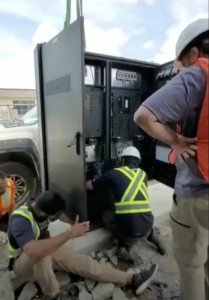 Conclusion: By following the safe mounting regulations for outdoor digital signage in Florida, you can ensure the safety of your equipment and prevent accidents or damage. It's important to work with a professional installation team that is familiar with the regulations and can provide a safe and secure installation. By taking the necessary precautions and protecting your investment, you can enjoy the benefits of outdoor digital signage without putting public safety at risk.