ePOS goes beyond the Point of Sale.
ePOS is one fully integrated Point of Sale system that incorporates self order kiosk, cashier POS, mobile app and kitchen order management including KDS, kitchen printers, label printers, table ordering and multiple print stations.
Every essential feature of Today's Quick Service POS you will find in Eflyn ePOS. Increase sales and improve productivity for one low price.
Why Eflyn POS system for quick service restaurants?
Today, the most important thing that restaurateurs look for in a POS system is a fully integrated solution that can do multiple things. It should take orders for the cashier, support mobile ordering and delivery apps, support self order kiosks, and order by scanning the barcode on the table. And of course they should be able to inform the customer of order updates on an order status screen.
Eflyn POS does exactly that and does it better than any other system on the market. That's why Eflyn POS system is quickly becoming the #1 choice for QSR Restaurants.
We offer a fully integrated system with state of the art hardware, touch screen 21.5" and 32" self order kiosks, touch screen double sided cashier point of sale (POS) system, touch screen 15.5" KDS, a 43" Customer Order Status Monitor, and even Digital Menu Boards.
We provide hardware, software, installation, and servicing in a simple and affordable monthly package.
One company to trust. One support team. One fully integrated system.
FROM SMALL CAFE TO FRANCHISE CHAIN
Get everything you need to run your restaurant from end-to-end.
We know the QSR point of sale. Whether you're an ethnic, fast food, fast casual, casual dining, family style, Brasserie, and bistro, or food truck we have the perfect hardware and software solution for you.
Self-Order Kiosk
Increase ticket size by 20%. Reduce line ups at checkout. Simplify ordering & pickup.
Did you know 25% of consumers spend more on off-premise orders?
Get started with Mobile Order-Ahead with no app downloads or complicated setup.
Quick and easy payments with Apple Pay and Google Pay.
Intelligently designed interface for first-time users.
Integrates directly with kitchen printers and displays.
Order status tracking and alerts built-in.
One of the Most Effective Quick Service Restaurant POS that is actually designed to increase productivity in the kitchen!
Eflyn ePOS has been engineered with service efficiency in its foundation and exclusively tailored and customized for quick service restaurants. The entire process of order taking is 100% fully integrated.
Take orders on Self Order Kiosks
Take orders with cashier POS
Take orders by ePOS mobile App
Take orders from the table QR code scan

This is what a state of the art fast food restaurant pos system with seamlessly integrated Cashier POS, Self Order Kiosks, Kitchen Display System, and a Customer Order status Monitor. All in one place. One company to trust. One support team. One fully integrated system.
New for 2020
Web-based Mobile
Ordering with Apple Pay.
Mobile Ordering
Fully-integrated mobile ordering solution with no app downloads.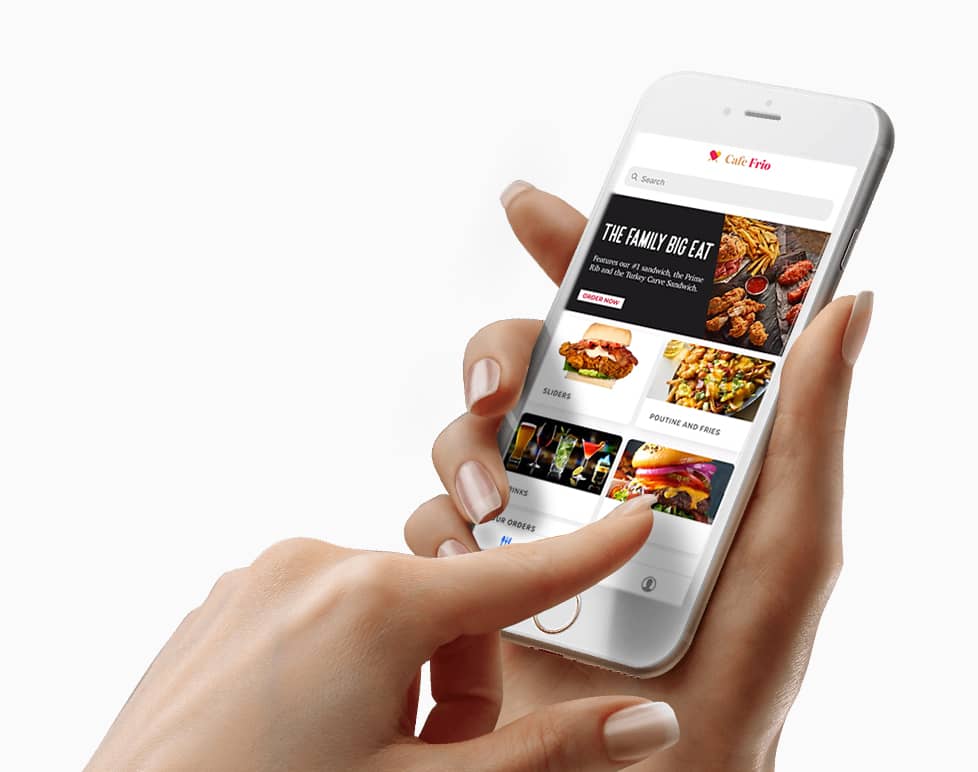 Did you know over 67% of consumers prefer self-order technology?
See what a self-order kiosk can do for you.
Increase sale size by as much as 20% or more with upsells and cross-sells.
Design and deploy custom scannable promotions.
Intuitive and user-friendly UI that supports a wide range of menu structures.
Supports the most popular payment methods. Including cash.
Connect to multiple kitchen printers or KDS.
Generate smarter reports for smarter decisions.
WE'VE GOT A SOLUTION THAT FITS
Eflyn ePOS is your best quick service pos system.
No matter what type of cuisine and food category you offer. Whether you are a vegetarian, sandwiches, subs, shawarma, desserts, Indian, burgers, pizza, breakfast/brunch, pitas, middle eastern, barbecue, fusion, bubble tea, or ice cream restaurant. Our system's customized channel has been engineered from the ground up to offer ingredient-level business insights and streamline your operations on every single order.
Dual-Screen POS
A smarter point-of-sale your customers will love as much as you do.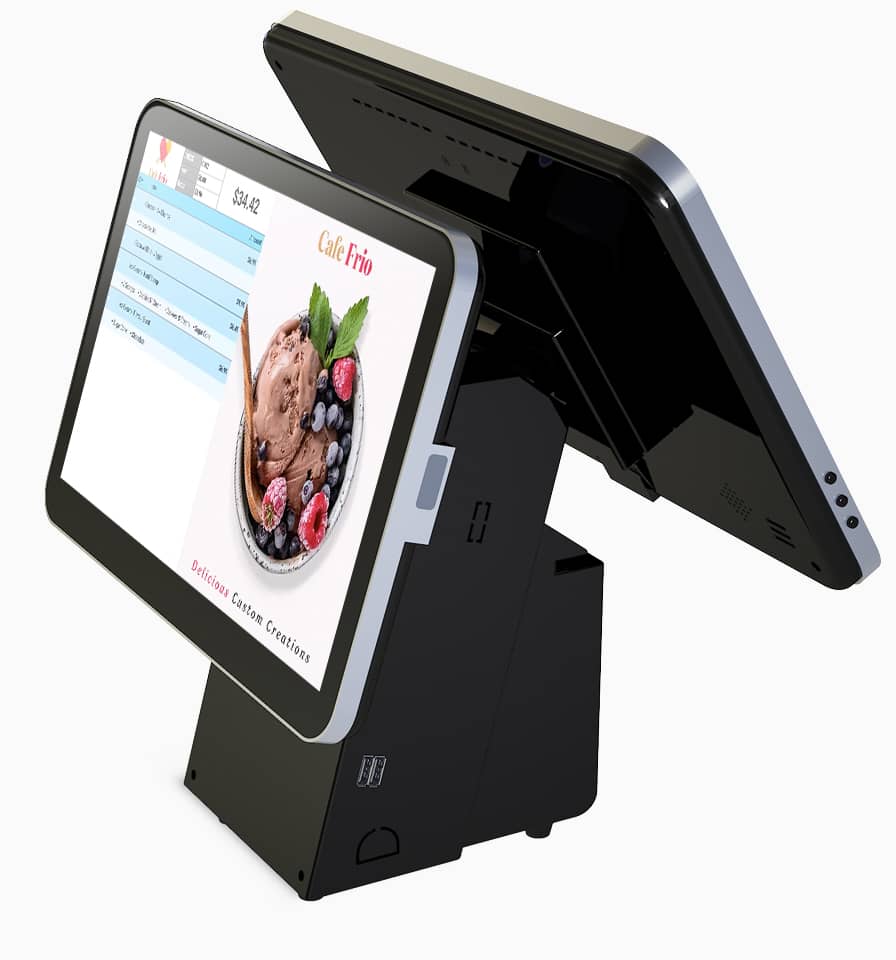 All-in-One Cloud-Based Point of Sale (POS) System
Eflyn POS brings together expert tools to help you take orders, manage shifts, assist employees and track inventory more effectively.
Dual-purpose design enables you to flip the POS around to use it as a counter-top self-order kiosk.
Track employee hours and breaks, sale totals and tickets.
Customers love the dual-screen design of Eflyn POS, which makes it easy to see their order as they make it.
Automatic up-sell and cross-sell prompts help employees increase their sales.
The best brands only use the best ordering solution.