Digital Signage Long Term and Short Term Rentals
You never get a second chance to make a good first impression
Rent Multitouch Fully Interactive Digital Signage from Eflyn. More than just digital signage hardware, package it with eflyn interactive rental suite app including Match Game, Spin To Win, SocialBooth Pro, and with ESuite add your own contents, videos, and sales presentations in minutes.
What do we have in our Rental Fleet?
We offer Various Touch Screen Digital Signage on short term and long term rental. Please see photos of our active rental fleet project with pricing information. All units come with a built-in Windows 10 operating system and High Definition Camera which makes your digital display and presentation possibilities endless. Bundle it with Eflyn plethora of marketing applications and customization option to do pretty much anything that you would like to do for attendant and non-attendant project.
We offer a complete solution including drop-off, pickup, and on-site setup.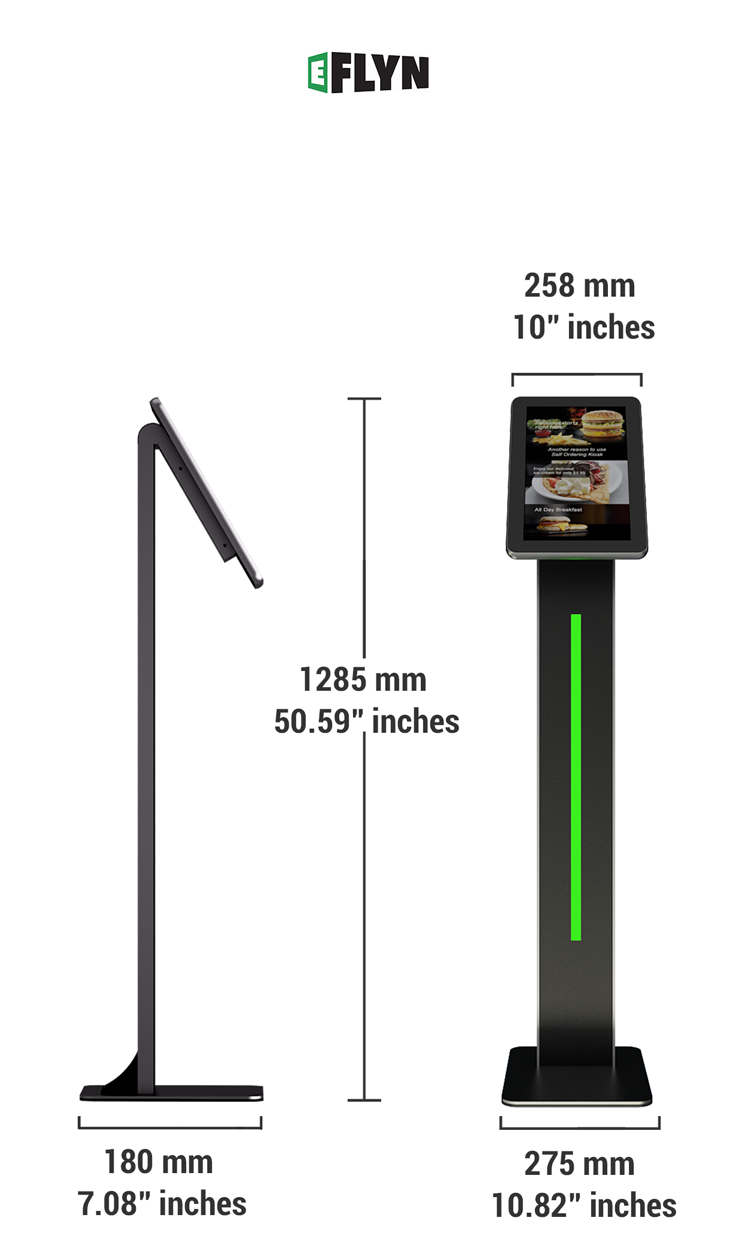 15.6″ Sycop Digital Signage.
This is a perfect exhibit stand. Slim, Sleek, and Smart Touch. With built-in Windows 10, your interaction possibilities are endless. Use it for registration, comments, or feedback or to present your website and products presentation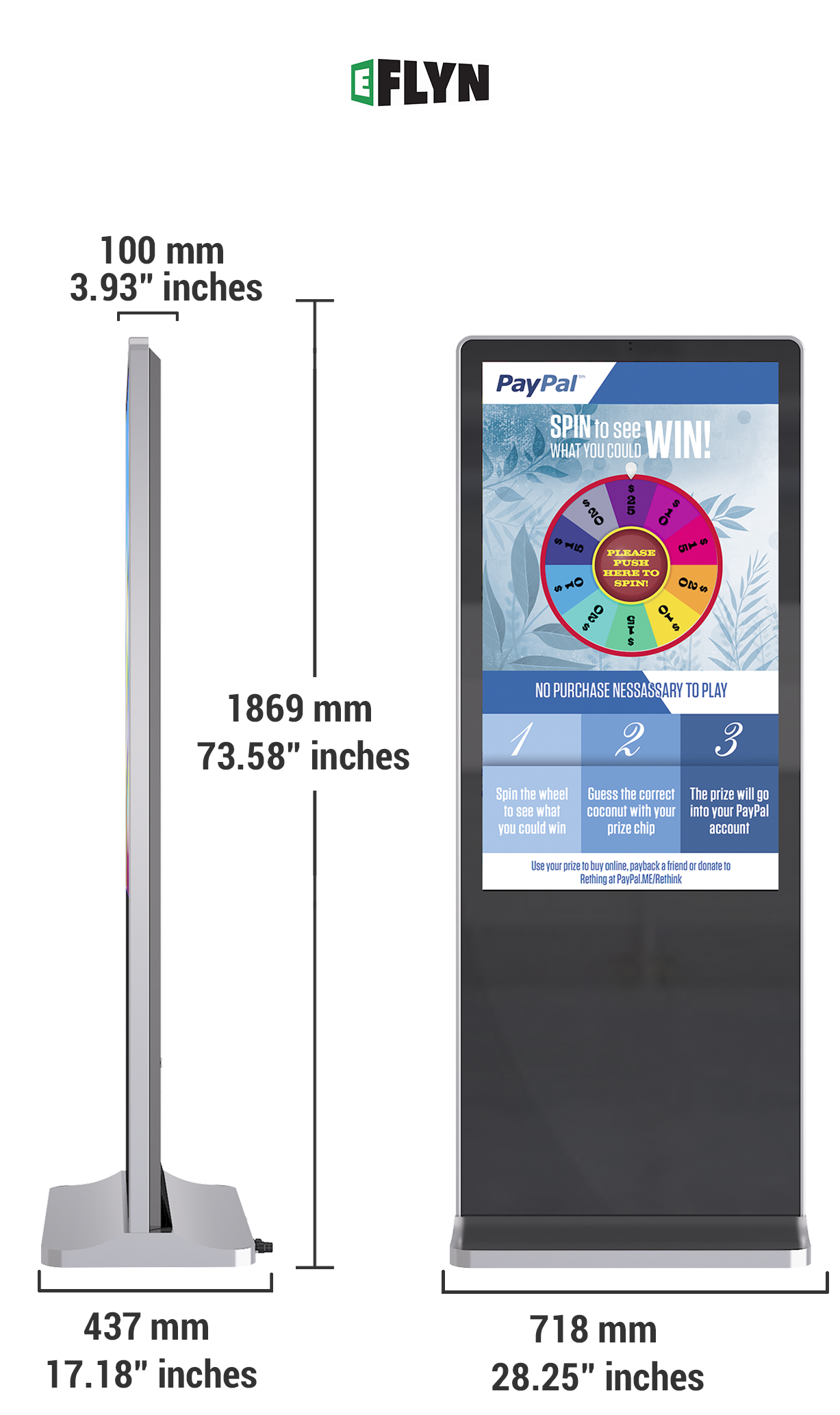 Floor Standing Touch Screen Digital Signage.
Available in 43″, 49″ and 55″. This is our most high performing interactive digital signage for product activation,  brand campaign, exhibition, tradeshow, and various other short and long term rental projects.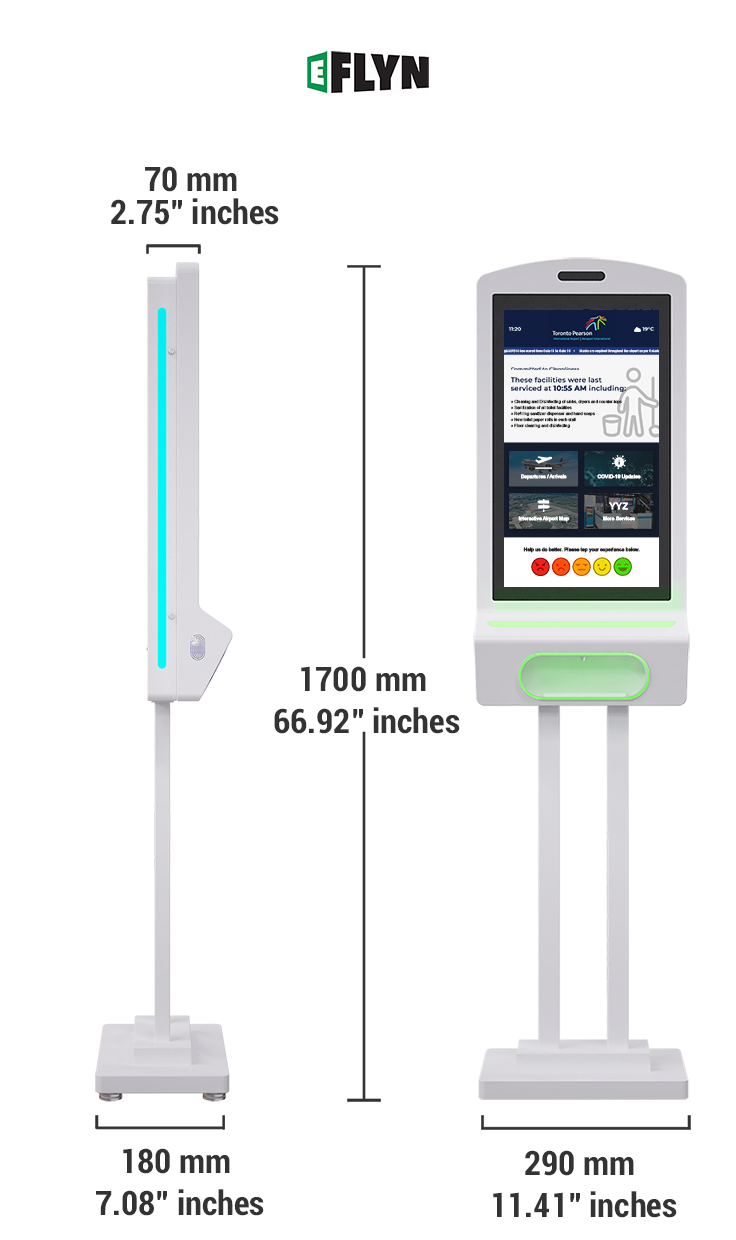 21.5″ Touch Screen Digital Signage With Built-In Touchless Sanitizer Dispenser
. Our most appreciated product during COVID-19 pandemic. Use it for any attendant and non-attendant campaign. The built-in refillable 5L sanitizer dispenser lasts a long time.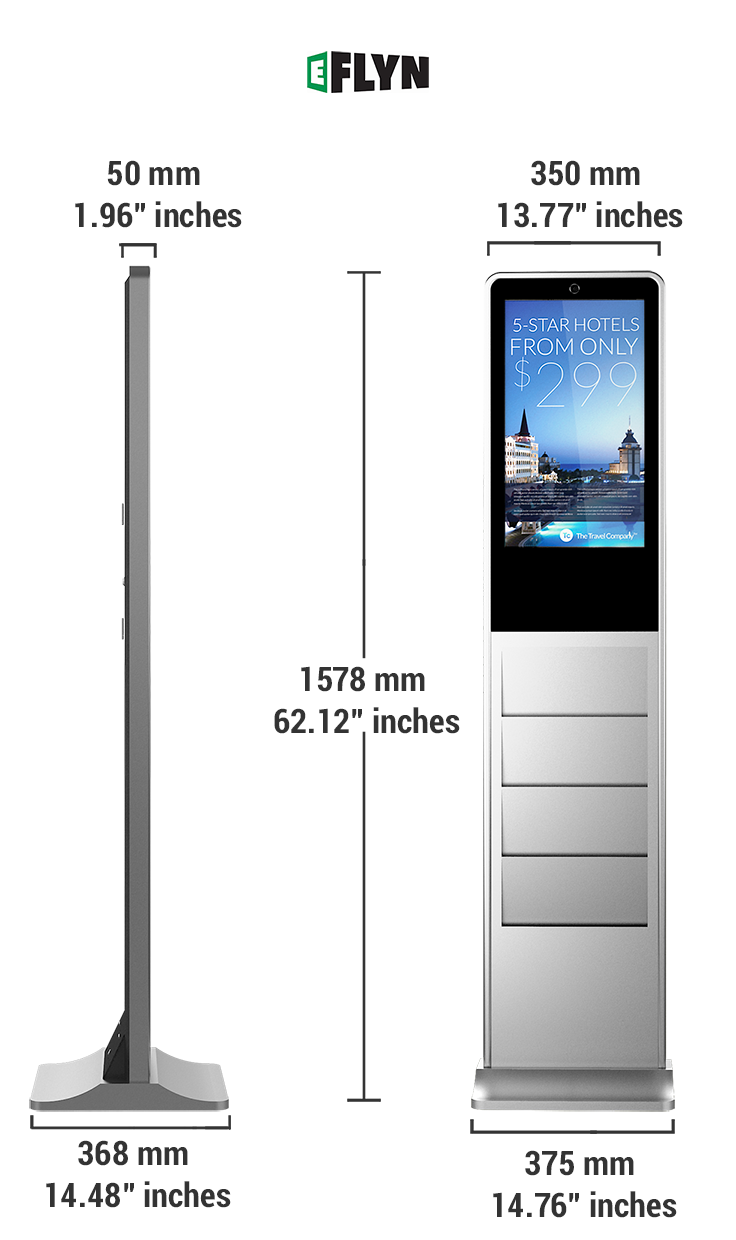 Introducing, 21.5″ and 32″ Touch Screen Digital Signage with Built-in 4 pockets Brochure & Pamphlet Holder.
We are confident that you will fall in love with this digital signage due to its slim profile, lightweight, and usage because most clients decided to order one after they've used it for their project. We will gladly refund 50% of your rental if you choose to purchase one.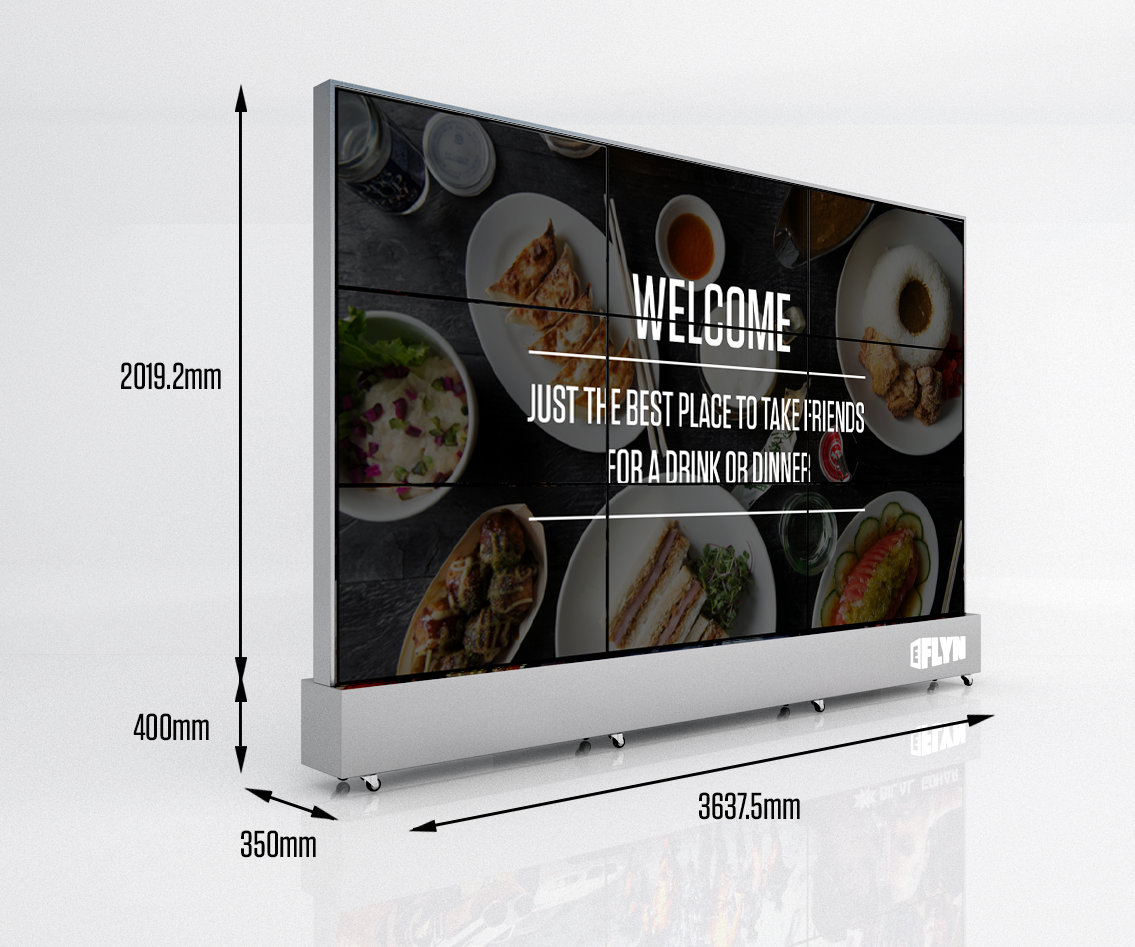 One of our masterpiece designs – 3×3 Portable Video Wall.
Your Viewers will enjoy crisp images and vivid colors with our 9 panels portable video wall solution with Windows 10 in our rental fleet. A full-Service package is available including on-site installation and assistance with setting up your contents.
For Digital Signage Short Term and Long Term Rental Information or a Quick Rental for your Next Event!
Connect With Us Today