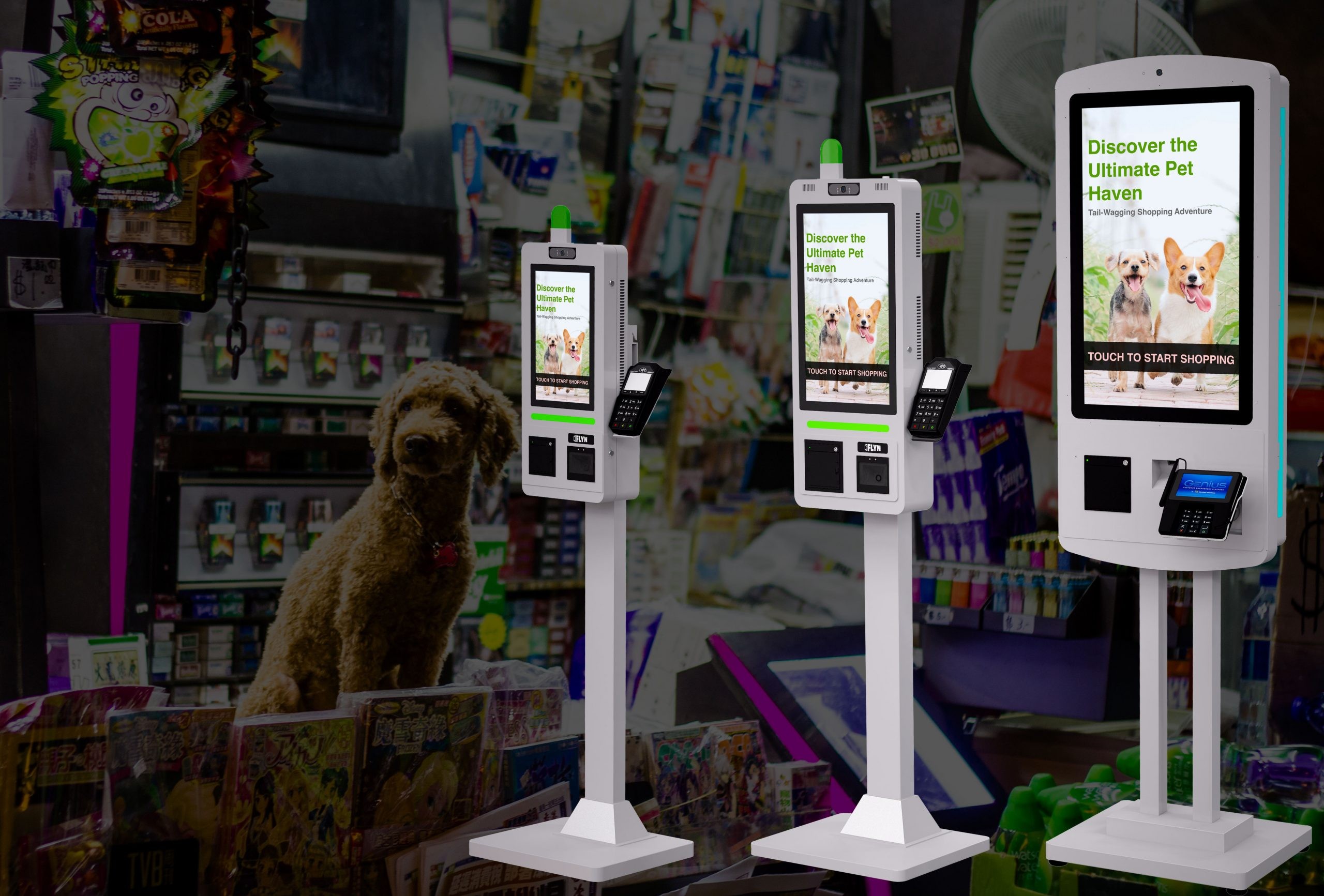 Case Study: Enhancing Pet Shop Experience with Interactive Touch Screen Displays
Client: Pet Collar Emporium
Industry: Pet Retail
Challenge: Improving Customer Engagement and Customization Options
Solution: Implementing Eflyn 15.6″ and 21.5″ Interactive Touch Screen Displays
—
Introduction:
Pet Collar Emporium, a well-established pet retail chain, sought innovative ways to enhance customer engagement and offer a unique shopping experience. They envisioned allowing their customers to design and customize pet collars using a user-friendly and interactive platform. To achieve this goal, they collaborated with Eflyn to implement interactive touch screen displays in their stores.
Client's Objective:
Pet Collar Emporium aimed to create an interactive environment where customers could design personalized pet collars effortlessly. They wanted to empower customers to choose collar sizes, colors, patterns, and even add custom messages. The primary objective was to provide an enjoyable, engaging, and tailored shopping experience while simplifying the ordering process.
Solution Overview:
Eflyn provided the solution by installing 15.6″ and 21.5″ interactive touch screen displays in various Pet Collar Emporium locations. These displays were strategically placed in high-traffic areas, ensuring easy access for customers. The touch screen interface was designed with user-friendly navigation, making it intuitive even for customers who might not be tech-savvy.
Features and Functionality:
1. Customization: Customers could select collar sizes, colors, materials, and patterns according to their preferences.
2. Message Personalization: The touch screen allowed customers to input custom messages, such as pet names or special notes, which would be printed on the collars.
3. Preview: A real-time preview feature displayed how the selected options would look on the collar, giving customers a clear idea of the final product.
4. Easy Navigation: The interface was designed with clear categories and instructions, ensuring smooth navigation for customers of all ages.
5. Order Placement: Once satisfied with their design, customers could proceed to place their orders directly through the touch screen.
6. Integration with Inventory: The touch screens were integrated with Pet Collar Emporium's inventory system, ensuring real-time updates on available sizes, colors, and materials.
7. Payment Integration: The touch screens allowed customers to securely make payments using various payment methods.
Results and Benefits:
1. Enhanced Customer Engagement: The interactive displays caught customers' attention and encouraged them to spend more time in the store, resulting in increased engagement.
2. Personalized Shopping Experience: Customers enjoyed the freedom to create collars that suited their pets' personalities, fostering a deeper emotional connection to the products.
3. Streamlined Ordering: The touch screens simplified the ordering process, eliminating the need for staff assistance for basic customization.
4. Efficient Inventory Management: Integration with the inventory system ensured that customers could only choose options that were available, reducing confusion and dissatisfaction.
5. Boost in Sales: The engaging and unique shopping experience contributed to higher sales, as customers were more likely to purchase collars they had personally designed.
6. Indoor Digital Signage Advertising: The digital displays on the kiosks also served as effective advertising platforms for in-store promotions, new arrivals, and special offers. This additional stream of opportunity helped the client cross-promote various products and services.
7. Lead Generation and Customer Fun: The inclusion of the spin-to-win game and photobooth proved to be crowd-pullers. Customers engaging in these activities provided their contact information, which the client could later use for targeted marketing campaigns and promotions. This playful approach enhanced customer fun and loyalty.
Conclusion:
By implementing Eflyn's 15.6″ and 21.5″ interactive touch screen displays, Pet Collar Emporium successfully transformed the pet collar shopping experience. The integration of customization options, real-time previews, and easy ordering streamlined the process while enhancing customer satisfaction. The case study demonstrates how technology-driven solutions can elevate traditional retail environments and create memorable interactions between customers and products.
Please note that the name of the shop has been withheld in this case study due to privacy and contractual obligations under a nondisclosure agreement (NDA).