Case Study: Enhancing Security Operations with Yama Outdoor Tablets
Client: ProShield Security Services
Executive Summary:
ProShield Security Services, a leading security services provider, faced challenges in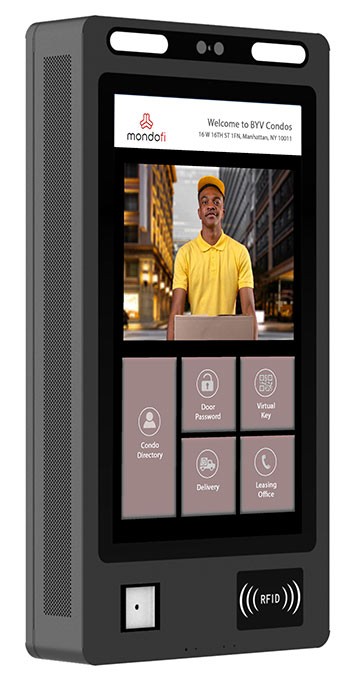 streamlining access control, enhancing monitoring capabilities, and maintaining security in outdoor environments. Seeking innovative solutions, they turned to Yama Outdoor Tablets, a product with unparalleled features, including anti-theft protection, high-definition camera, integrated microphone and speakers, easy access control through RFID and NFC card integration, a built-in scanner, IP65 rating, automatic brightness sensor, capacitive touchscreen, and the option for Windows 10 Pro or Android operating systems. This case study highlights how the adoption of Yama Tablets revolutionized security operations for ProShield Security Services.
Challenges:
Access Control Complexity: ProShield Security Services needed to streamline access control for their clients' facilities, simplifying entry processes while maintaining security.
Outdoor Surveillance: The need for high-definition surveillance in outdoor settings was critical for deterring potential security breaches.
Versatile Functionality: The security company required a multifunctional device capable of performing various tasks, such as scanning, access verification, and communication.
Solution: Yama Outdoor Tablets
ProShield Security Services chose Yama Outdoor Tablets as their solution due to the extensive feature set they offered:
– Anti-Theft Protection: Yama Tablets came equipped with anti-theft wall mount brackets, ensuring secure attachment to prevent unauthorized removal.
– High-Definition Camera: The tablets featured a high-definition camera, enhancing monitoring capabilities with clear and crisp visuals.
– Microphone and Speakers: Integrated loudspeakers and a microphone facilitated seamless communication between security personnel and visitors.
– Access Control Made Easy: Yama Tablets streamlined access control through RFID and NFC card integration, making entry processes convenient and secure.
– Built-In Scanner: The tablets included a scanner, enabling quick verification of identification documents and visitor credentials.
– IP65 Rating: With an IP65 rating, Yama Tablets were sealed against dirt, dust, moisture, and environmental factors, ensuring durability in outdoor settings.
– Automatic Brightness Sensor: Sensors automatically adjusted the tablet's display brightness, optimizing visibility in changing lighting conditions.
– Capacitive Touchscreen: The weather-resistant capacitive touchscreen provided a responsive and user-friendly interface for security personnel.
– Operating System Options: Yama Tablets offered the flexibility of Windows 10 Pro and Android operating systems, accommodating various software preferences.
Results:
The implementation of Yama Outdoor Tablets yielded substantial benefits for ProShield Security Services:
– Efficient Access Control: Access control processes were simplified, and security personnel could quickly verify entry credentials, reducing wait times for visitors.
– Enhanced Surveillance: The high-definition cameras allowed for clear outdoor surveillance, acting as a deterrent to potential security threats.
– Improved Communication: Integrated microphones and speakers enabled seamless interaction between security personnel and visitors, enhancing the overall experience.
– Robust Durability: The IP65-rated tablets withstood harsh environmental conditions, ensuring long-lasting performance.
– Versatile Functionality: Yama Tablets' multifunctional capabilities, including scanning and access verification, increased operational efficiency.
Conclusion:
ProShield Security Services successfully transformed their security operations with the adoption of Yama Outdoor Tablets. This innovative solution offered an unprecedented range of features, addressing their unique challenges and significantly improving access control, surveillance, and communication. While the client's identity remains concealed due to NDA and contractual obligations, their experience serves as a testament to the remarkable impact Yama Tablets can have on security services companies seeking to elevate their capabilities in an ever-evolving security landscape.
Contact Eflyn today to learn how our innovative solutions can transform your engagement strategies and create impactful experiences.
Disclaimer:
In this case study, we refer to the security services company as "SecureGuard Solutions' for confidentiality and privacy purposes. The actual name of the company, along with any specific identifying details, is concealed due to nondisclosure agreements (NDAs) and contractual obligations. The aim is to present the real-world benefits of Yama Outdoor Tablets without disclosing sensitive information about our valued client.