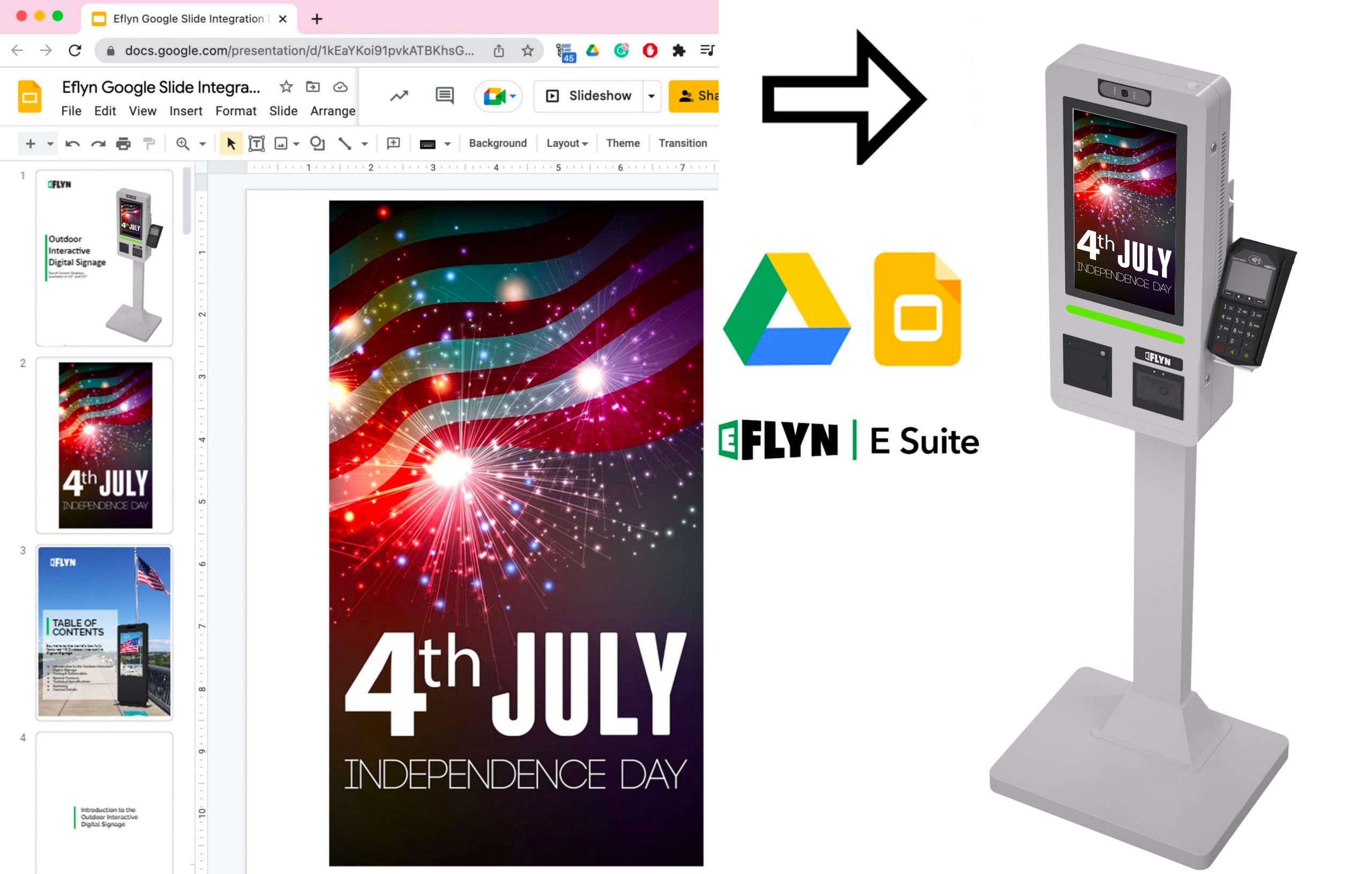 Shopease's digital signage module allows businesses to upload video campaigns, promotional posters, and marketing campaigns that are immediately displayed on the home page and product pages of their Shopify store. The top area of the page is reserved for displaying these campaigns, which can be scheduled for different dates and times. This means businesses can create targeted campaigns that reach their customers when they are most likely to make a purchase.
One of the best things about Shopease's digital signage solution is that it is fully integrated with Google Slide. This gives businesses the ultimate power for editing, creating, and publishing state-of-the-art banners, posters, and home page campaigns. With Shopease, businesses can create stunning visual displays that grab customers' attention and encourage them to make a purchase.
Shopease's digital signage module is also incredibly easy to use. Businesses can upload their campaigns directly to their Shopify account, then schedule them for display. Shopease takes care of the rest, ensuring that campaigns are displayed at the right time and in the right place.
Another great feature of Shopease's digital signage module is its flexibility. Businesses can choose to display their campaigns on one or multiple screens, depending on the size of their store and their specific marketing goals. This makes it easy to create a cohesive and effective marketing campaign that reaches customers throughout the store.
With Shopease's digital signage module, businesses can also track the performance of their campaigns. They can see which campaigns are generating the most engagement and sales, allowing them to optimize their marketing efforts and make informed business decisions.
Shopease's digital signage module is a game changer for businesses looking to enhance their in-store marketing and increase their sales. With its seamless integration with Shopify, businesses can manage their inventory and sales data in one place, making it easy to stay on top of their operations and make informed business decisions.
Upgrade your in-store marketing with Shopease's digital signage module, the ultimate digital signage solution for your Shopify store. Try it today and see the difference it can make for your business!