Fundraising Platform
Fully-integrated donation and fundraising platform for self-service kiosks and mobile web.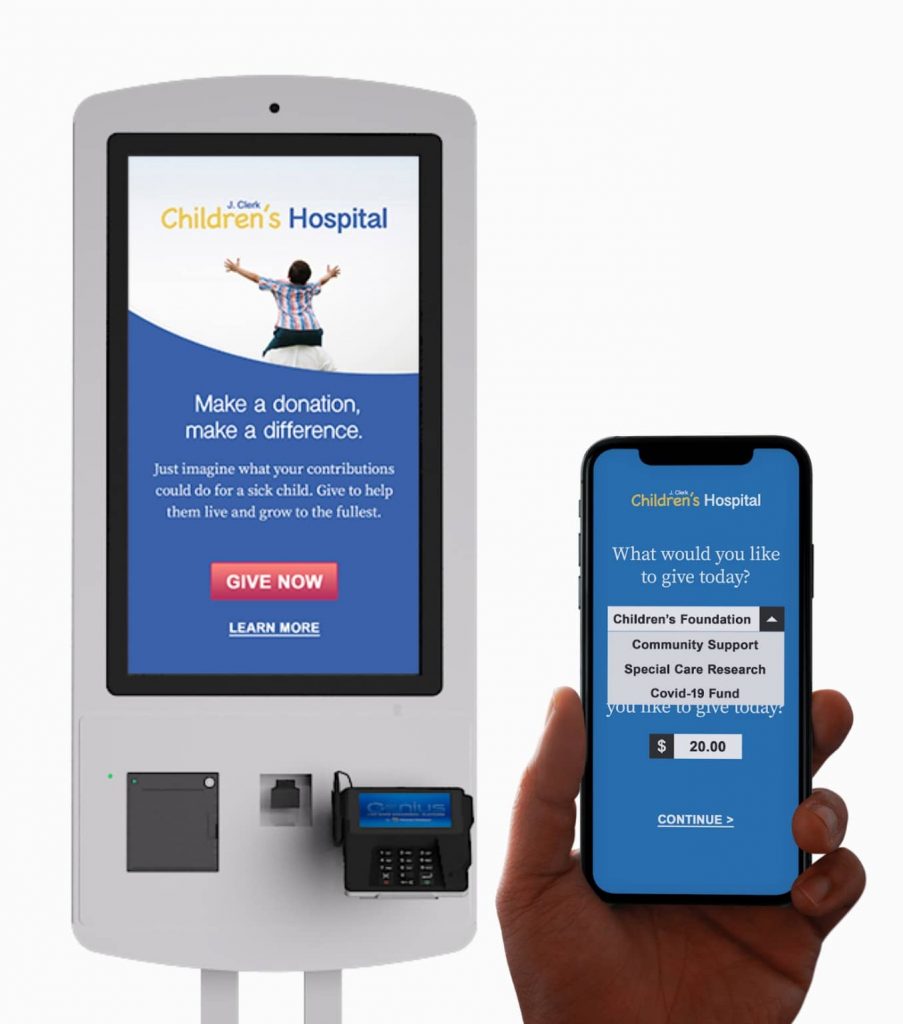 Mission App
The superior all-in-one self-service fundraising platform that puts your mission first.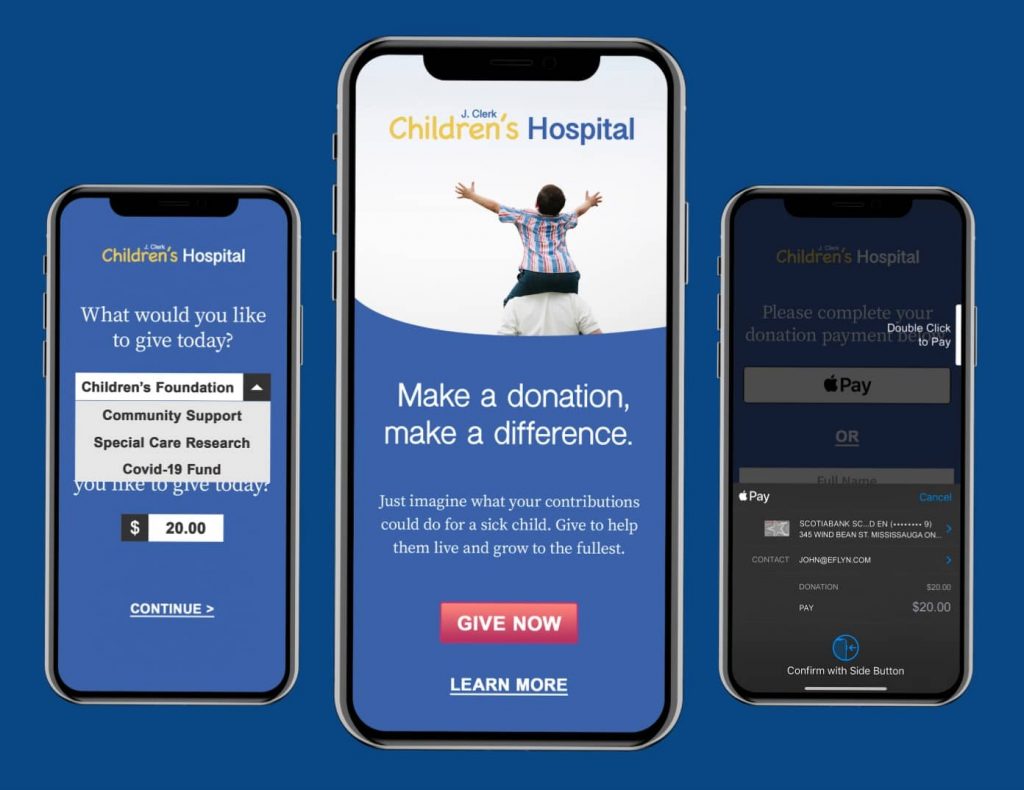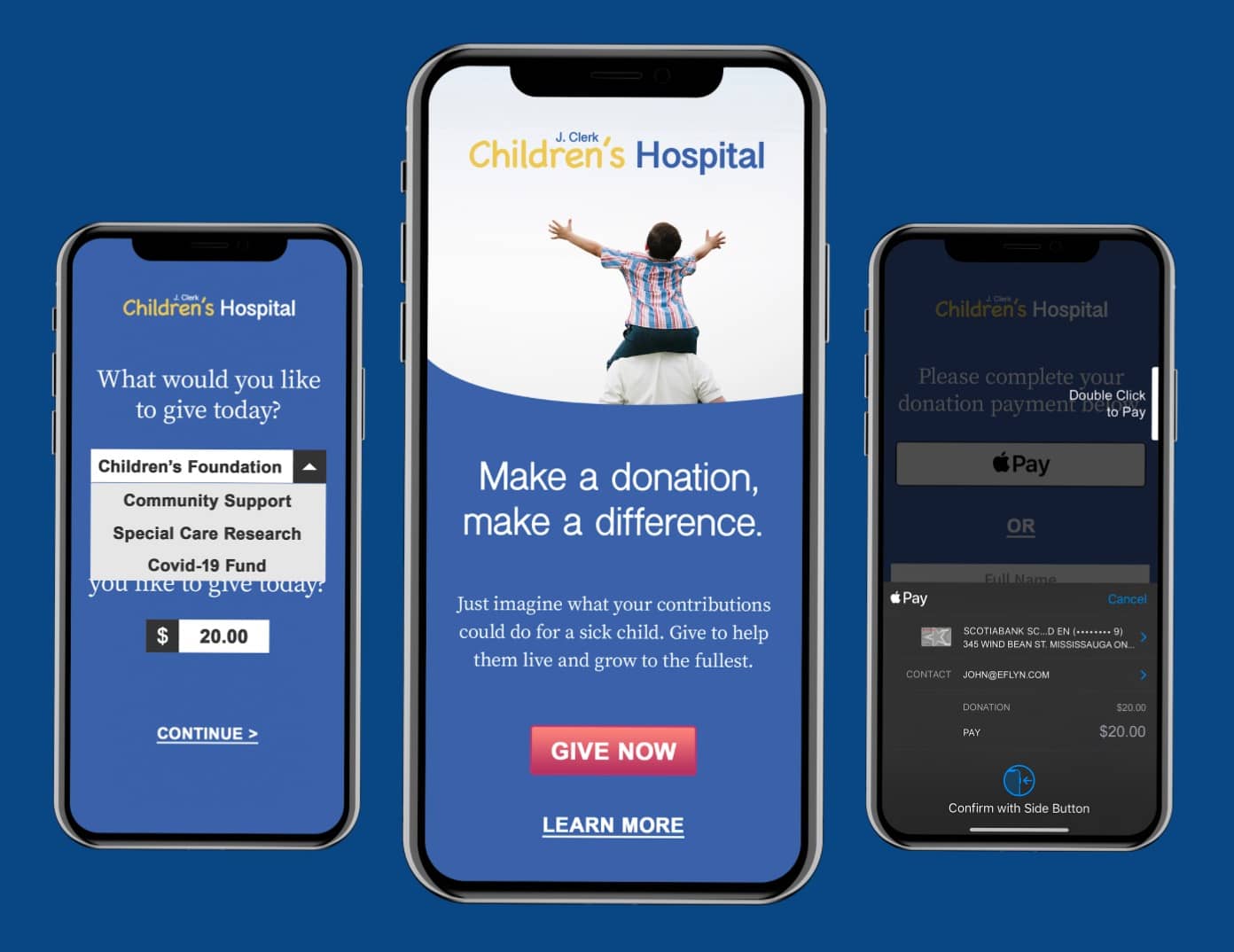 No App Download
Your donors can donate instantly without having to download an annoying new app.
Guest Checkout
With built-in guest checkout there is no user registration required for making new orders.
Custom Domain
Run mobile web ordering directly from your own website and your own domain!
HTTPS (SSL) Security
All transactions are securely delivered over HTTPS so your users' data is completely safe and encrypted.
Splash Screen
Every act of giving starts with inspiration. Splash screen videos are images are powerful tools for sharing your mission.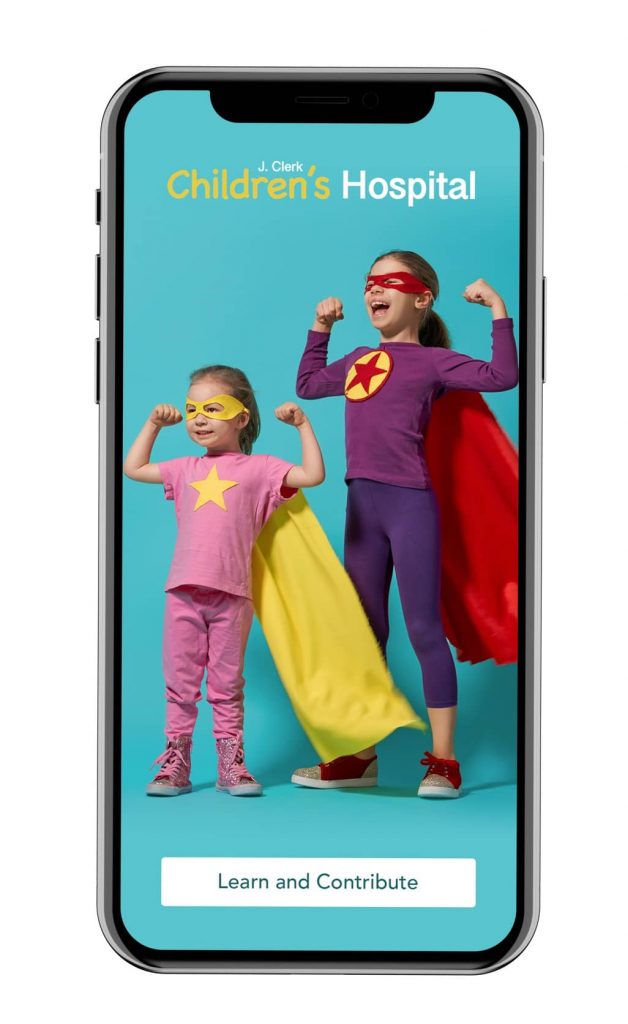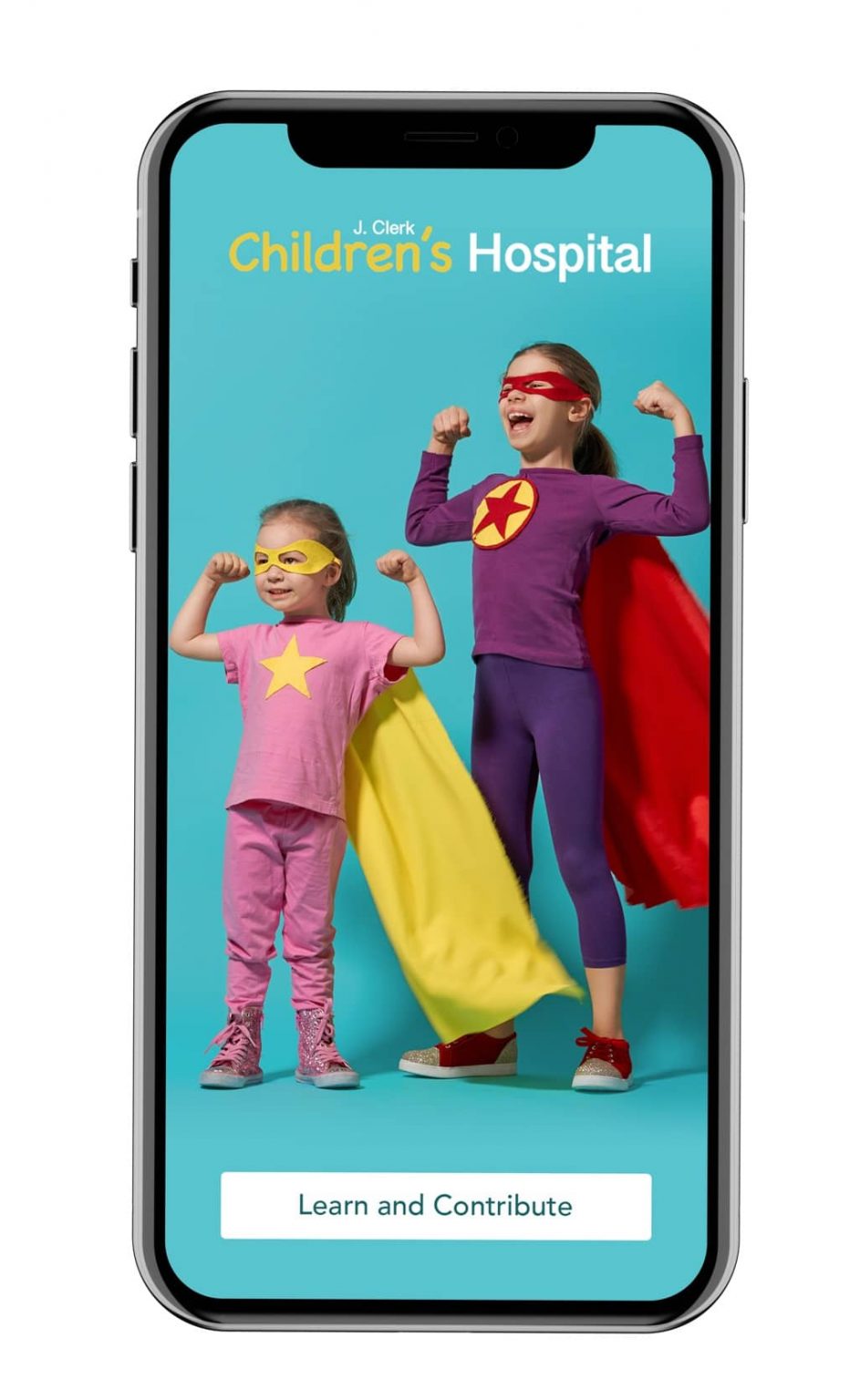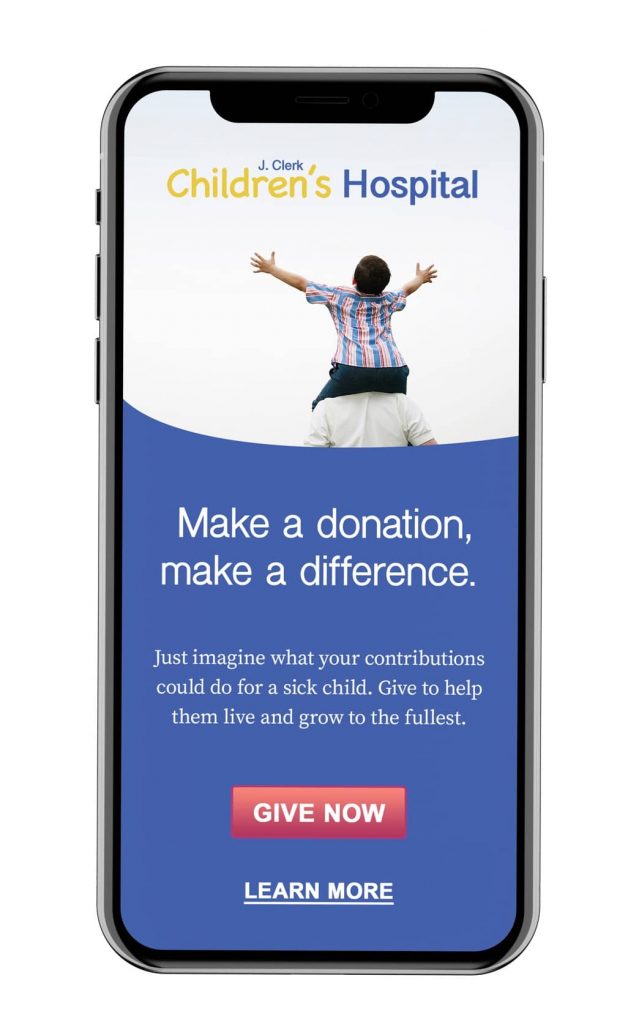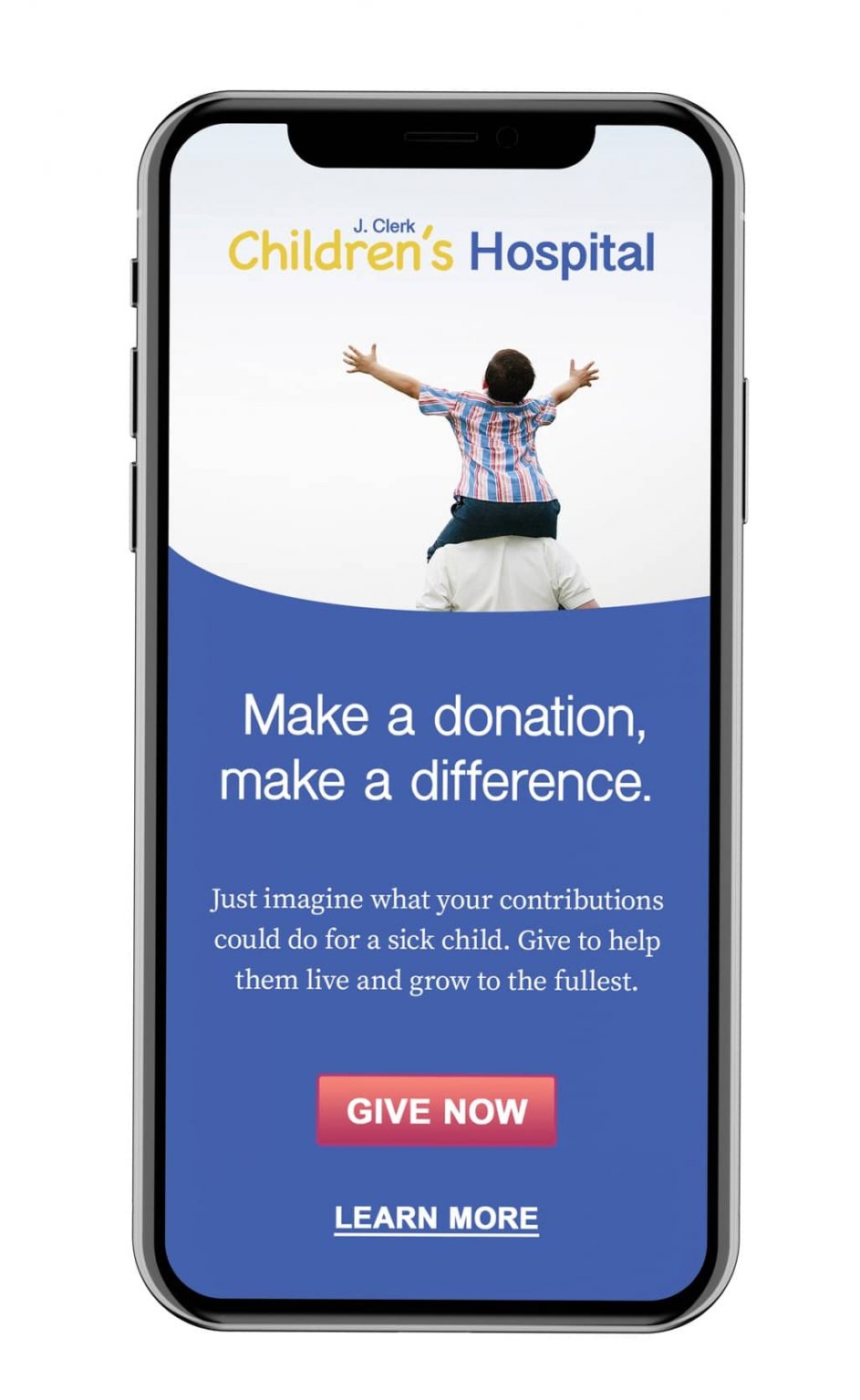 Mission-focused Messaging
Share the message and the donations will take care of themselves.
Our platform comes with powerful tools for storytelling and inspiring your donors.
Multimedia Stories
With one tap users can see beautiful stories and interactive information with videos, images and links.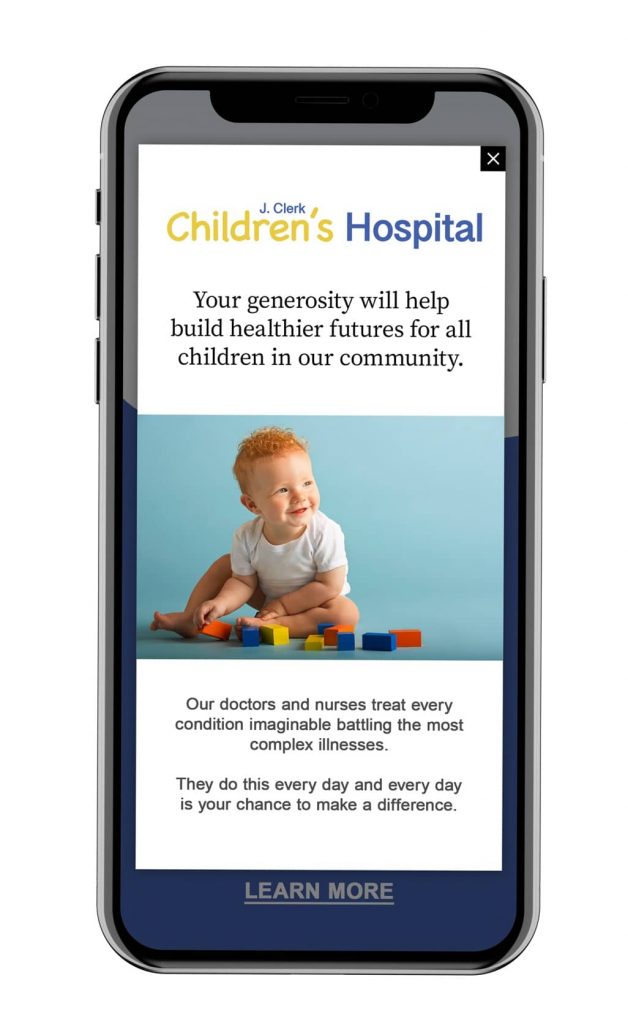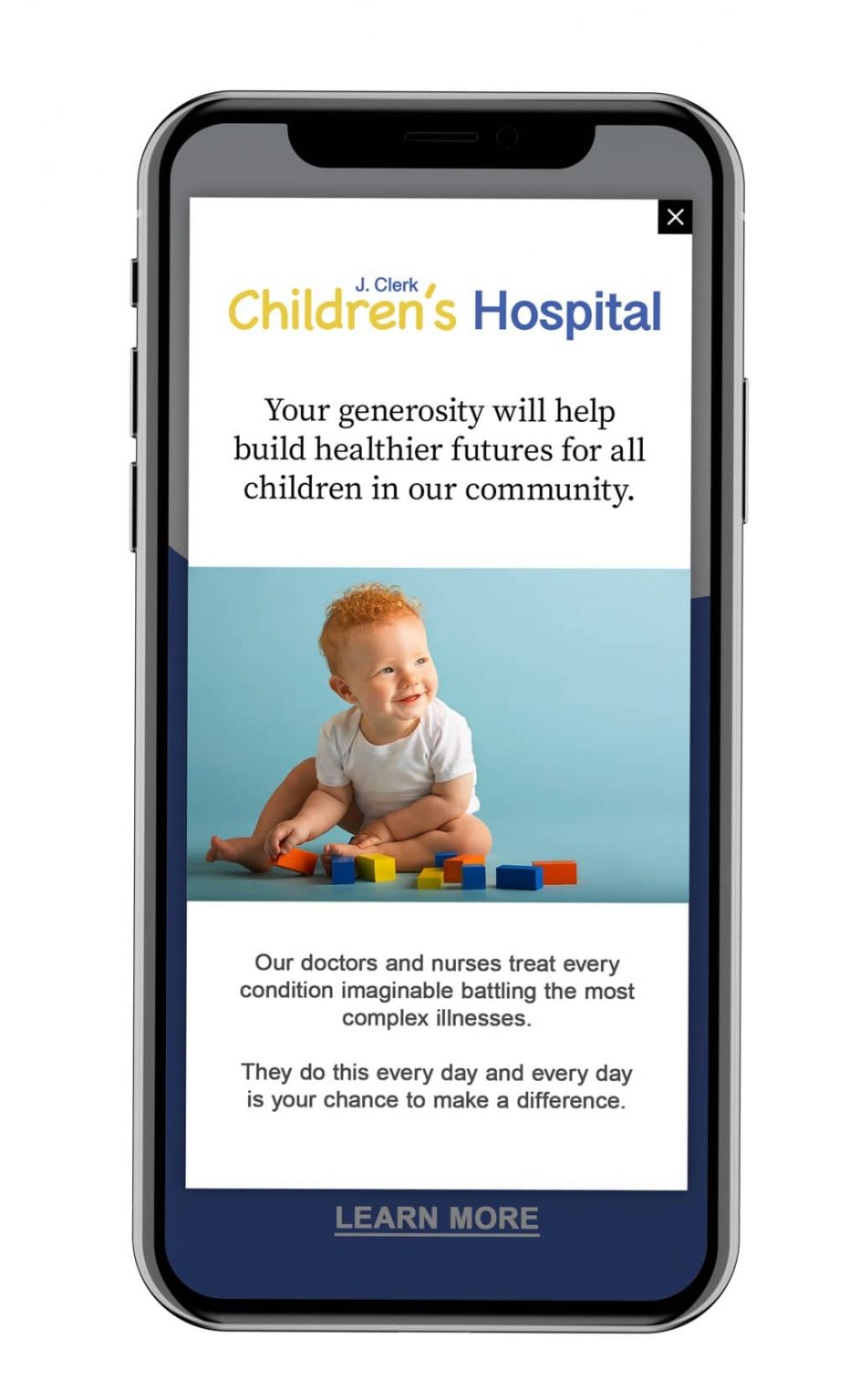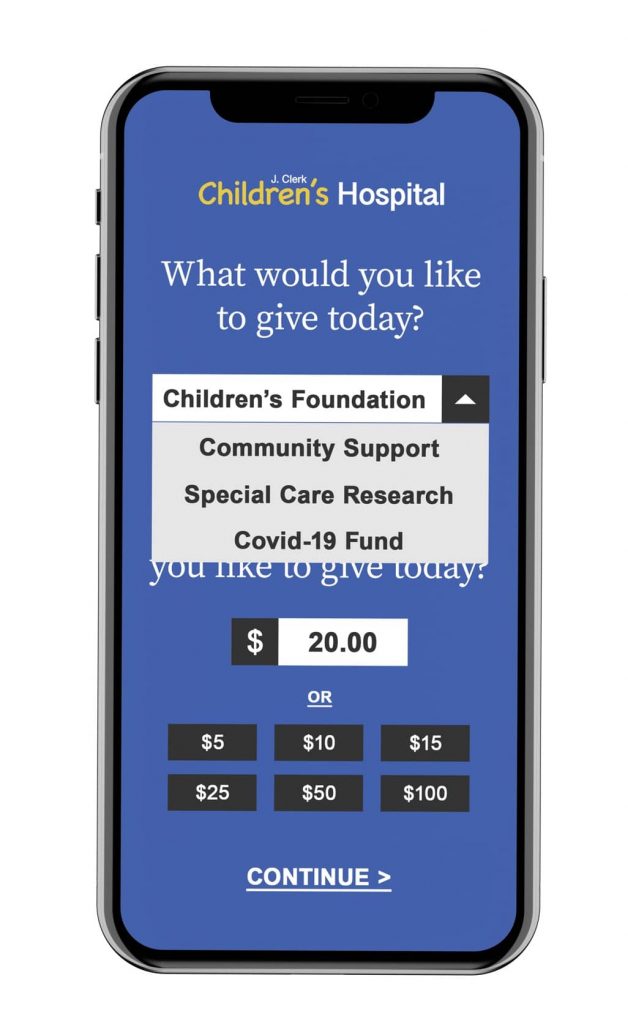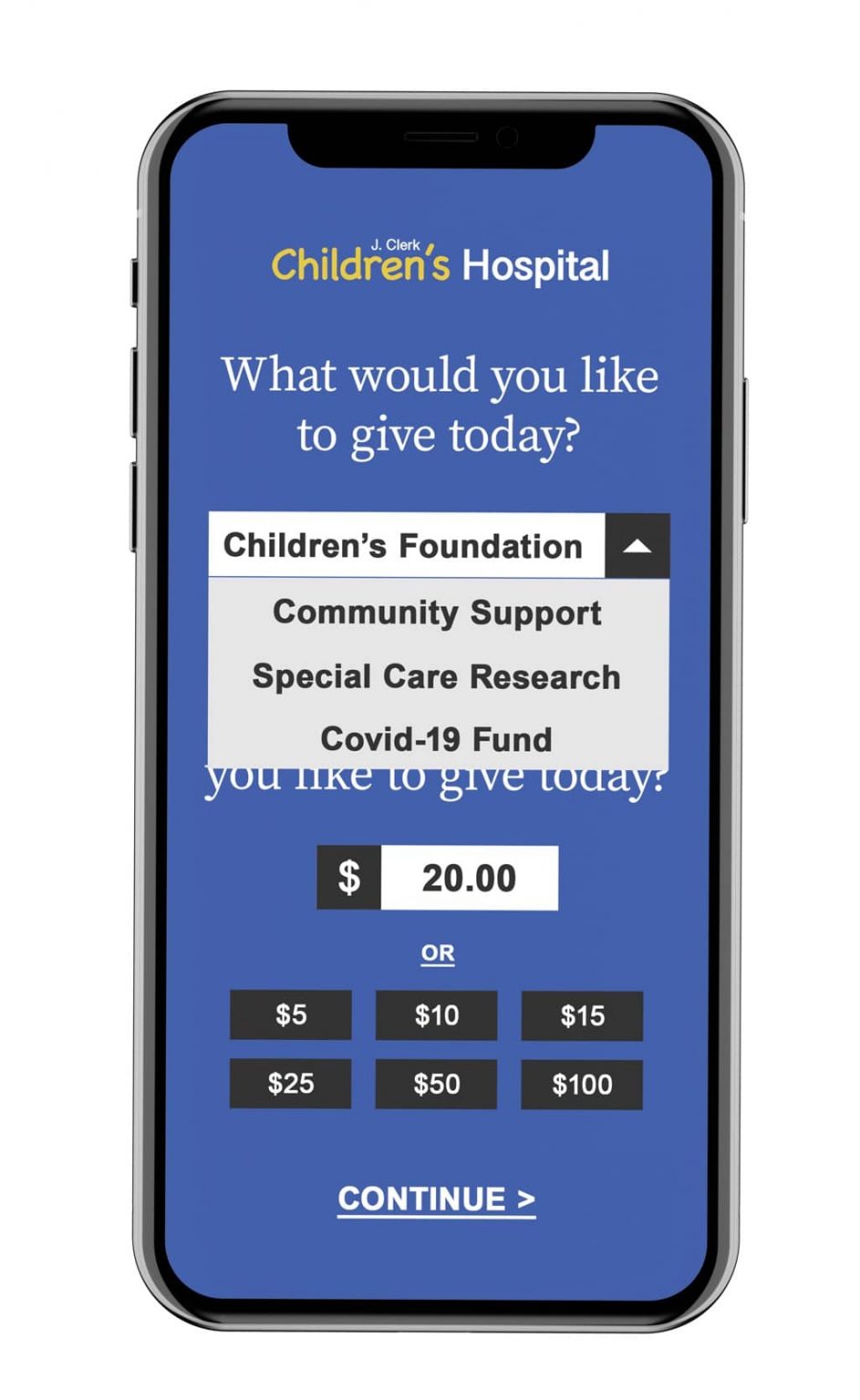 Funds and Projects
Supports multiple funds and contribution goals.
A simple dropdown menu encourages donors to select the project they most desire to support.
Custom Amounts
Let users choose from pre-defined contributions or a specific amount.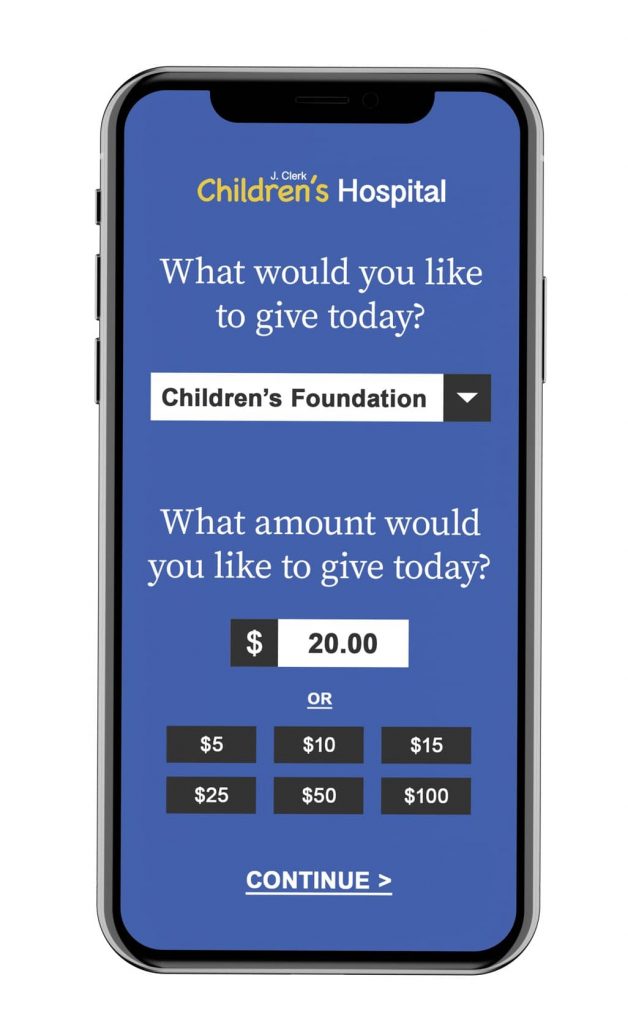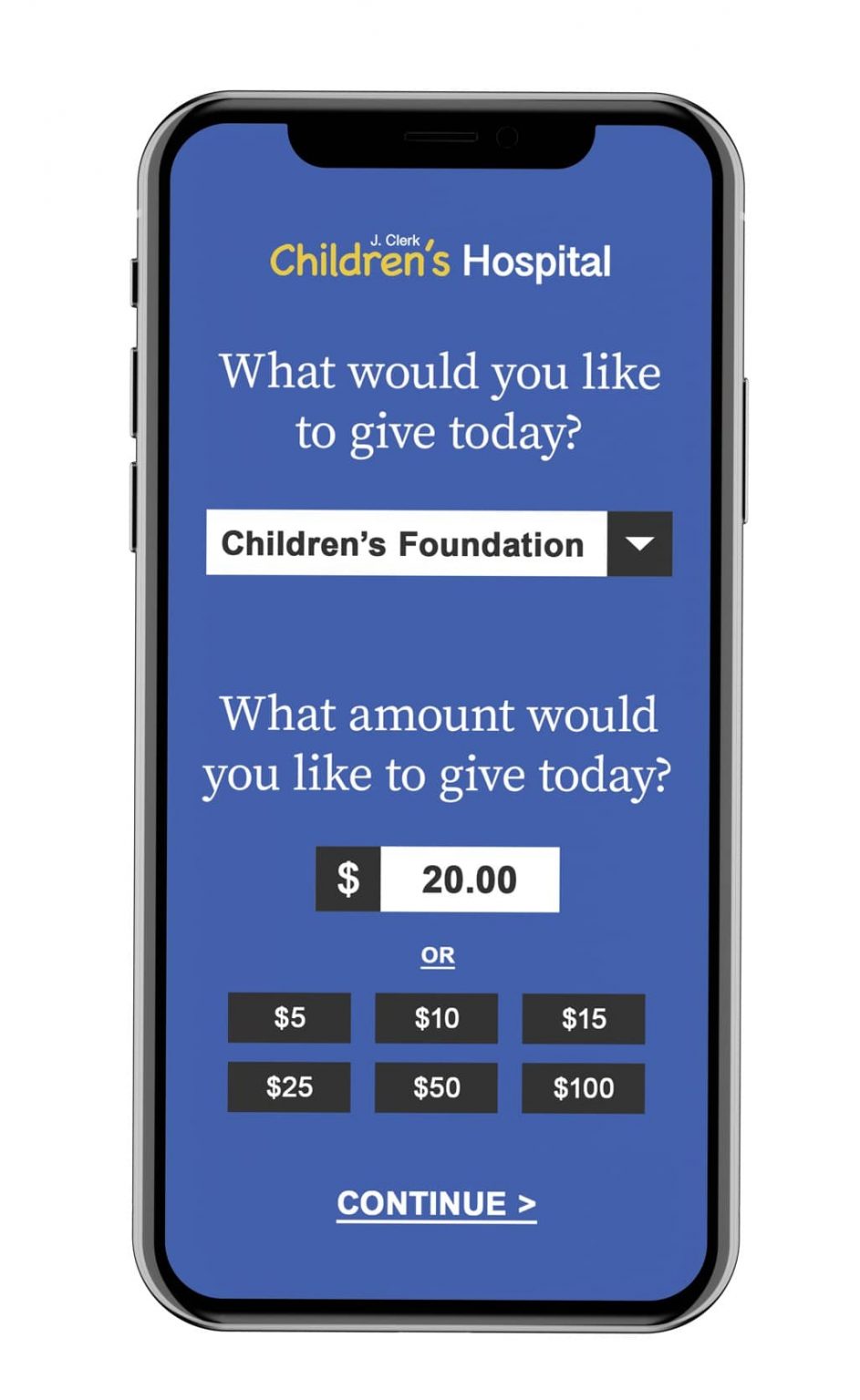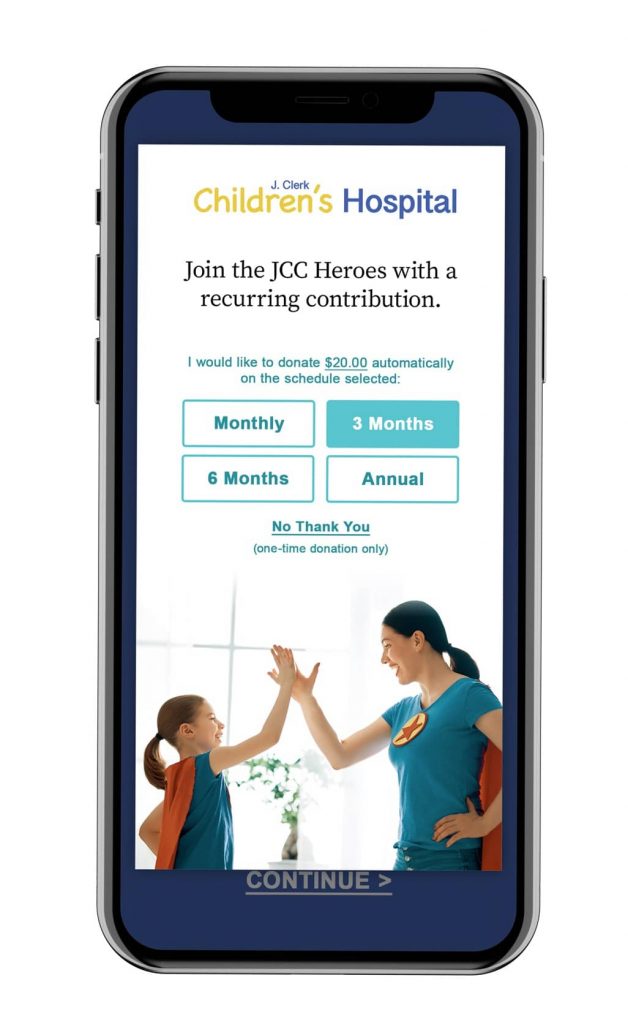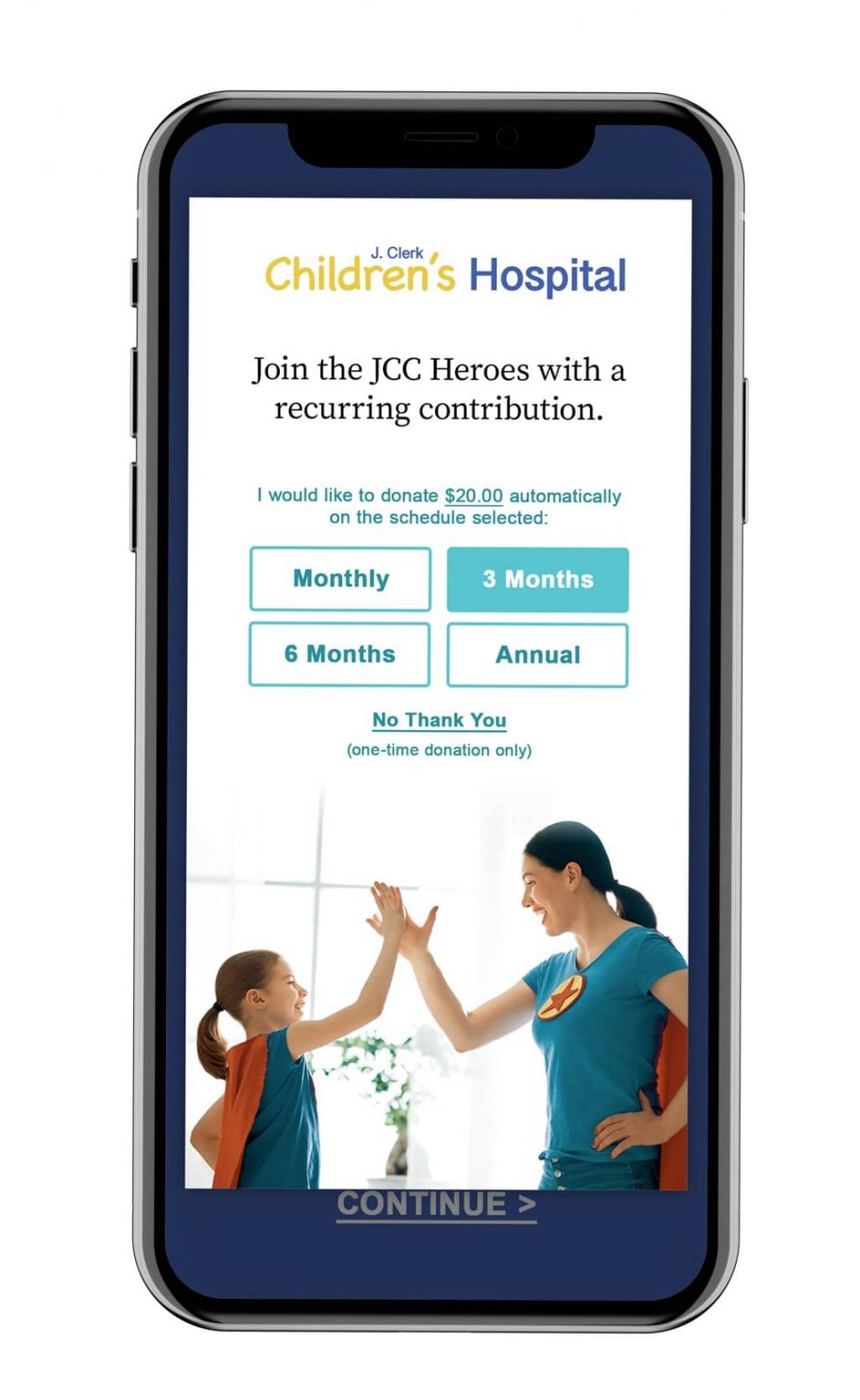 Recurring Contributions
Easily create customizable items and add-ons with the multiple selection groups feature.
Thank You Messaging
Let your donors know how much they are appreciated with customizable thank you pages.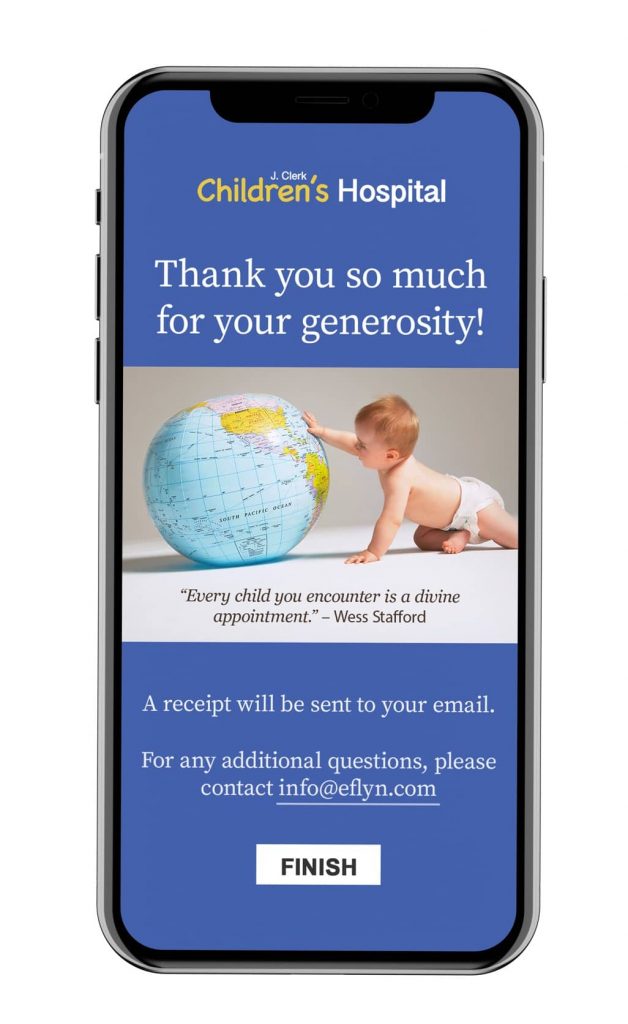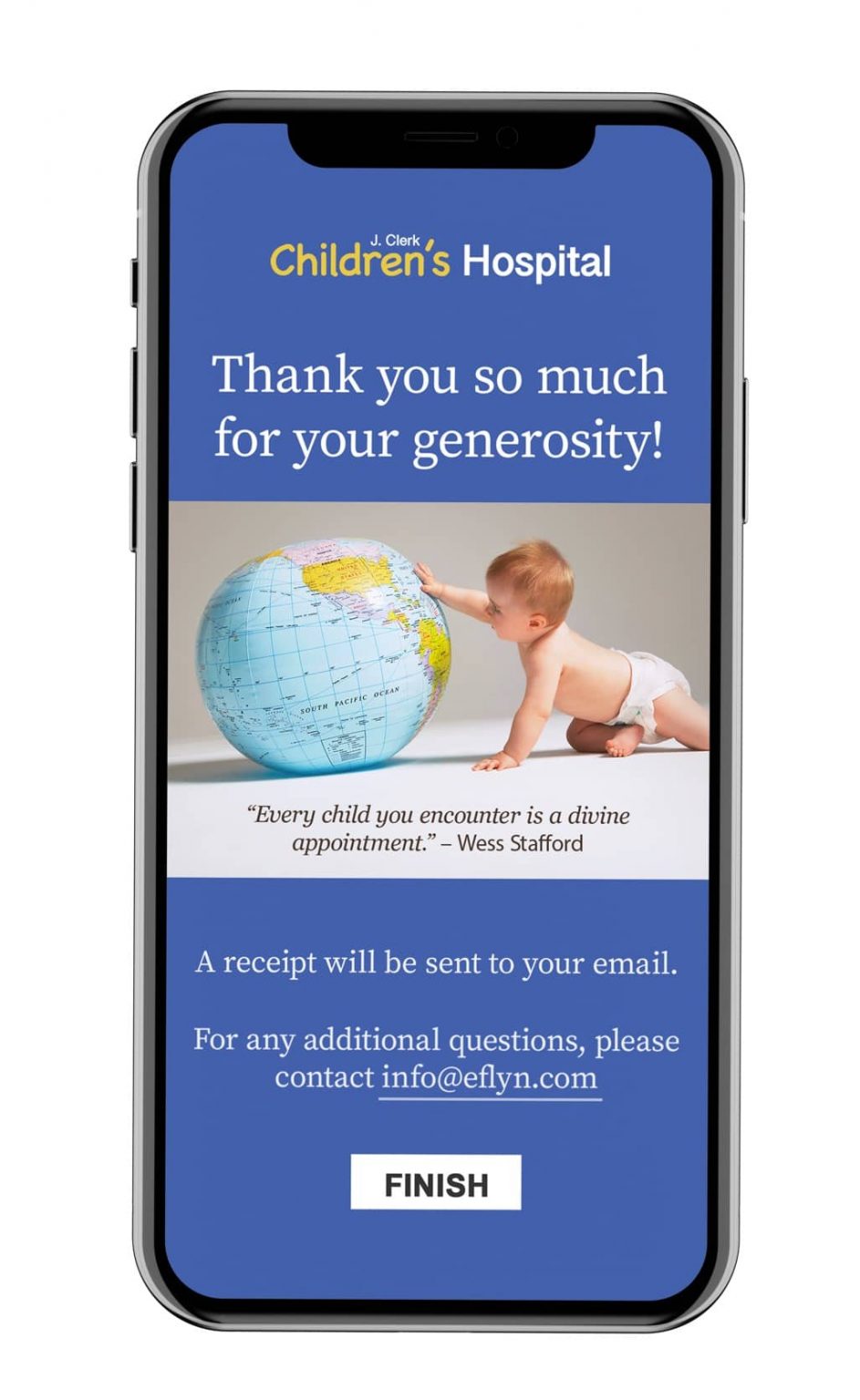 Easier and Quicker Mobile Payments
Get up and running with mobile payments in 5 minutes with our Stripe integrated payment solution.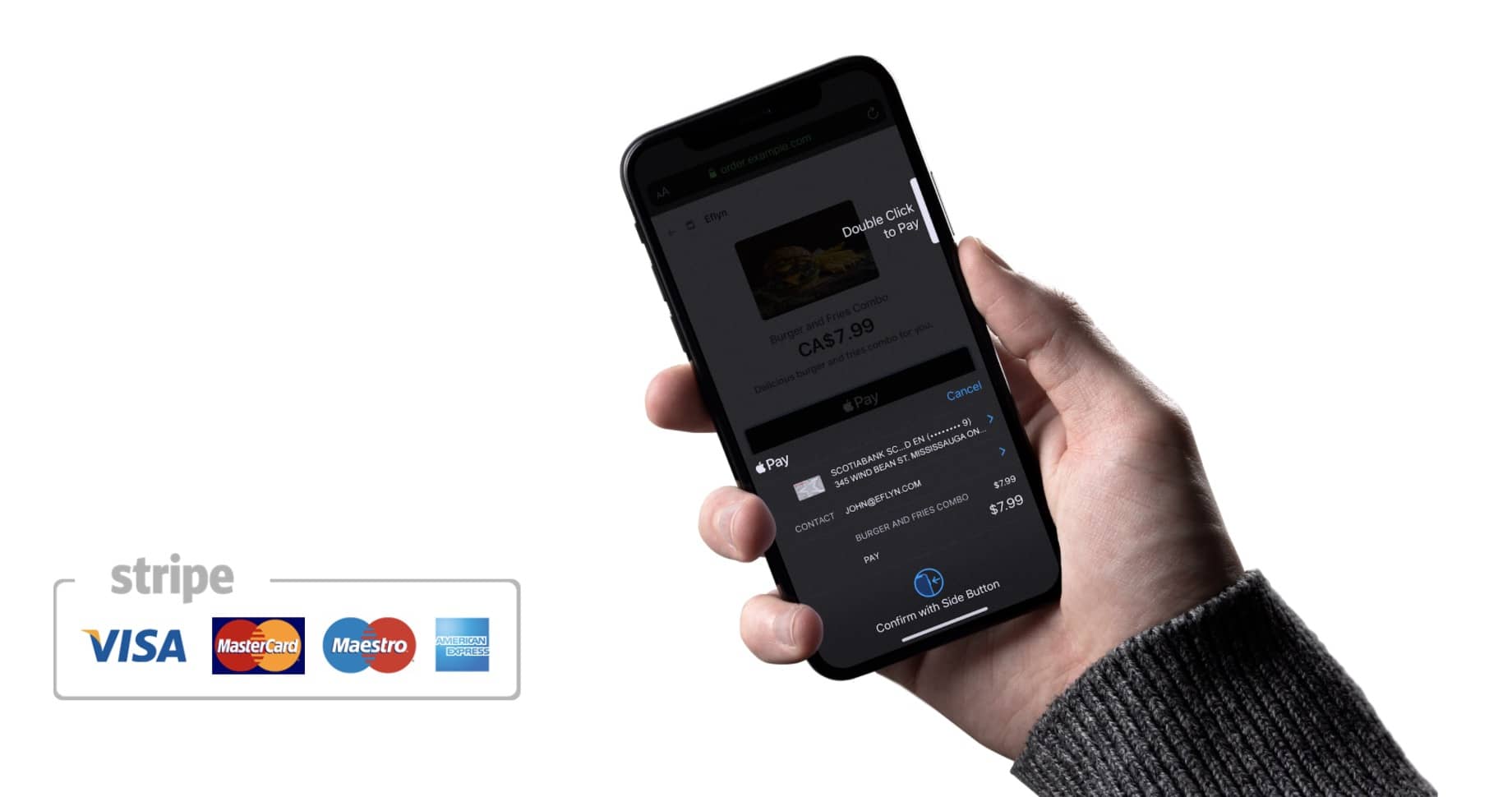 Apple and Google Pay
Donors with Apple or Google Pay are able to transact instantly on your donation page.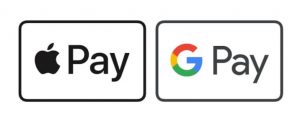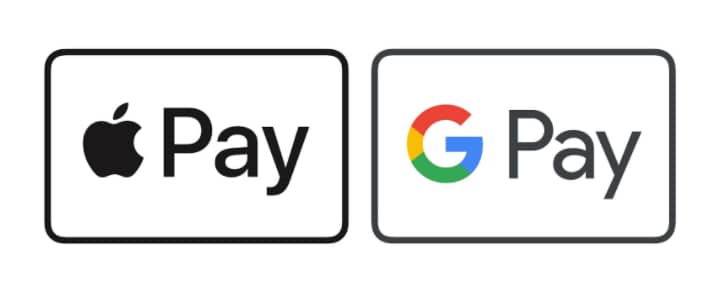 No Transaction Fees
Unlike many fundraising solutions Eflyn does not collect any transaction fee per order.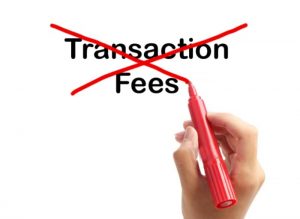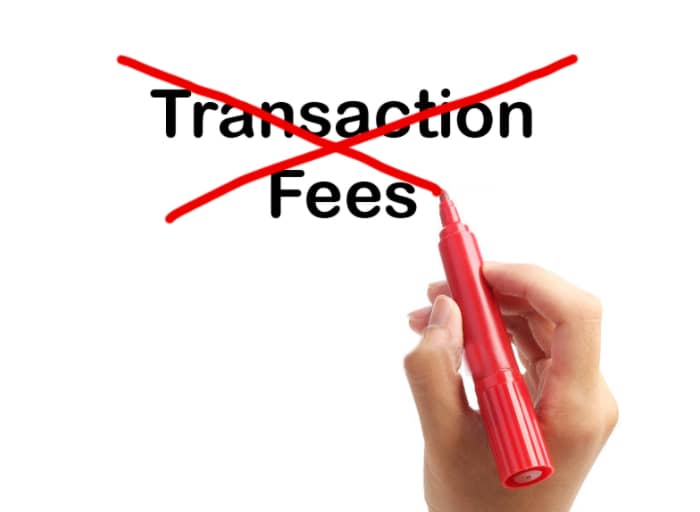 Turn Donors into Advocates
Learn more about who your contributors are with detailed donor information and lists that work perfectly with your outreach programs.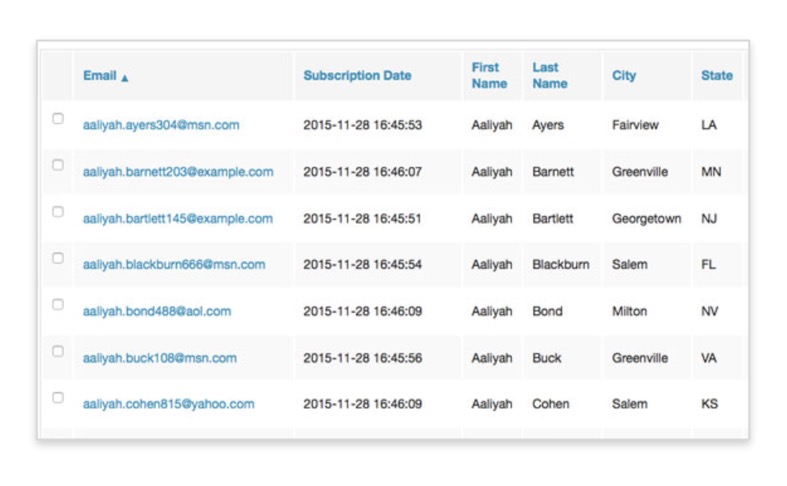 Recurring Payments
Manage billing for donors on recurring contribution plans.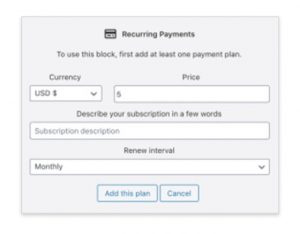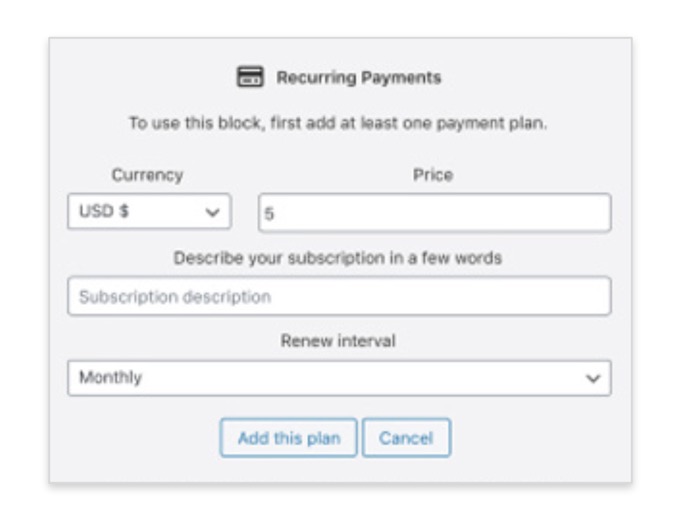 Email Templates
Customize email templates with your own messaging, info and links.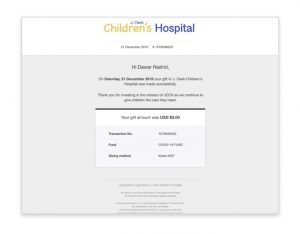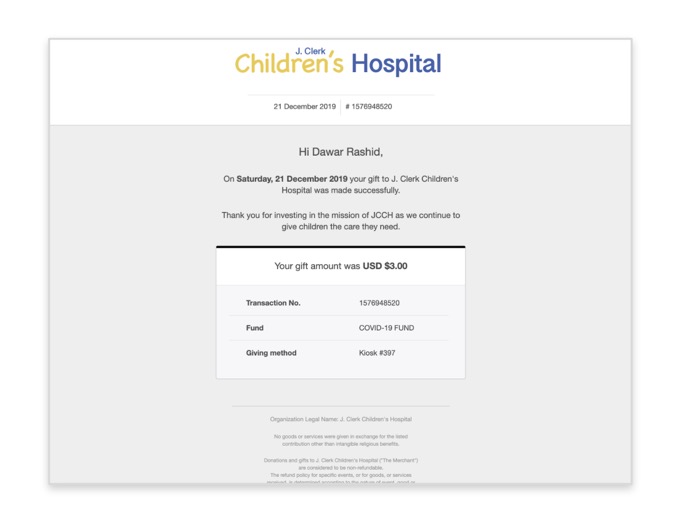 Mission Kiosk
Say hello to your best volunteer — a fully un-manned fundraising kiosk with personality.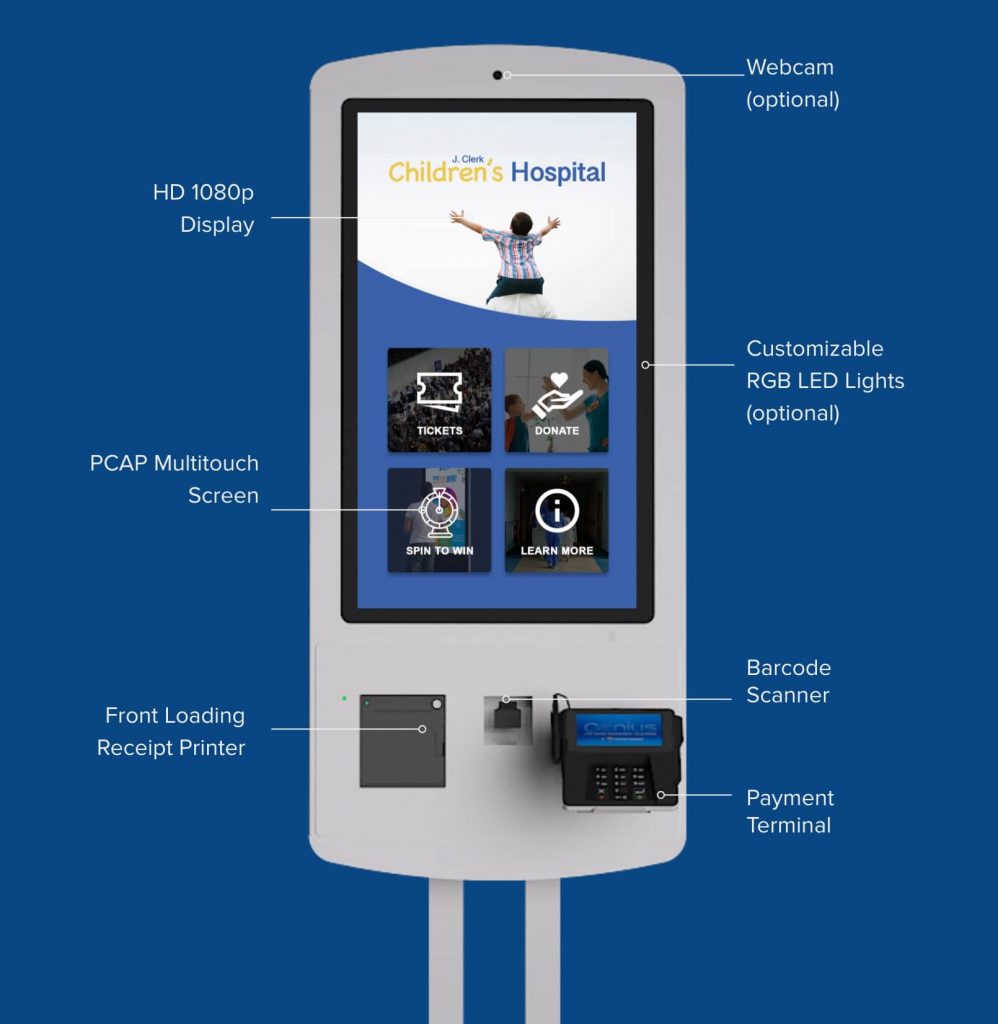 Digital Signage Screensavers
Visuals speak much louder than words. When not in-use your Mission Kiosk can rotate between images and videos of recent projects and inspirational quotes.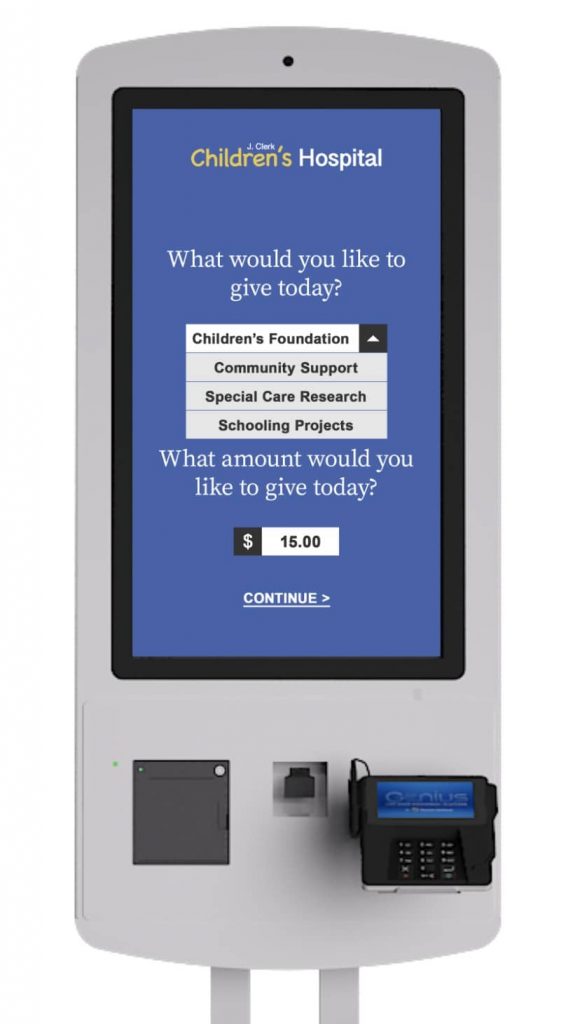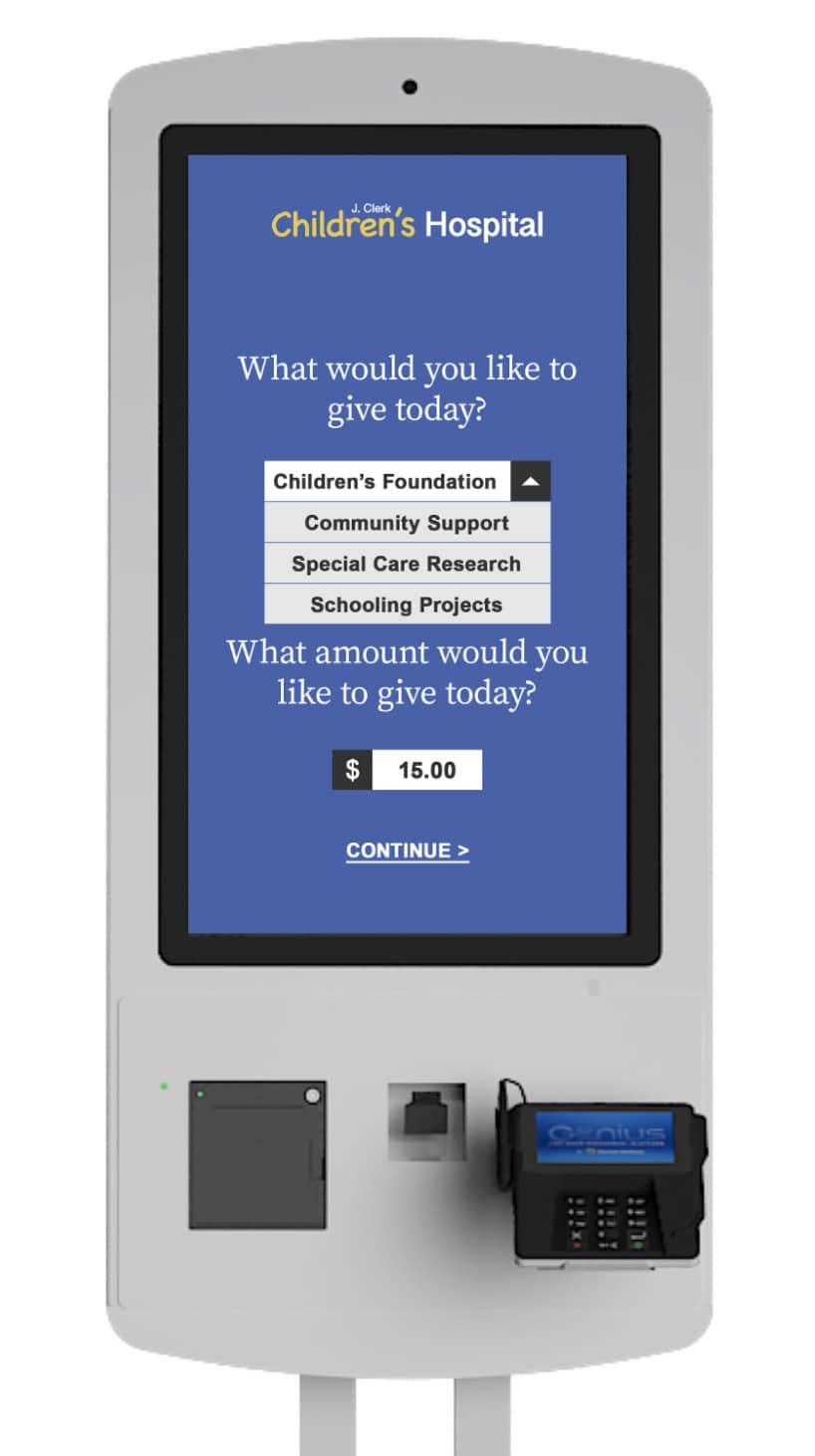 Self-Serve Donations
Craft a great fundraising strategy using Eflyn custom funds, campaigns and Appeals.
Fully Automated
Combining the latest in hardware and software automations the Mission Kiosk is your perfect fundraising companion.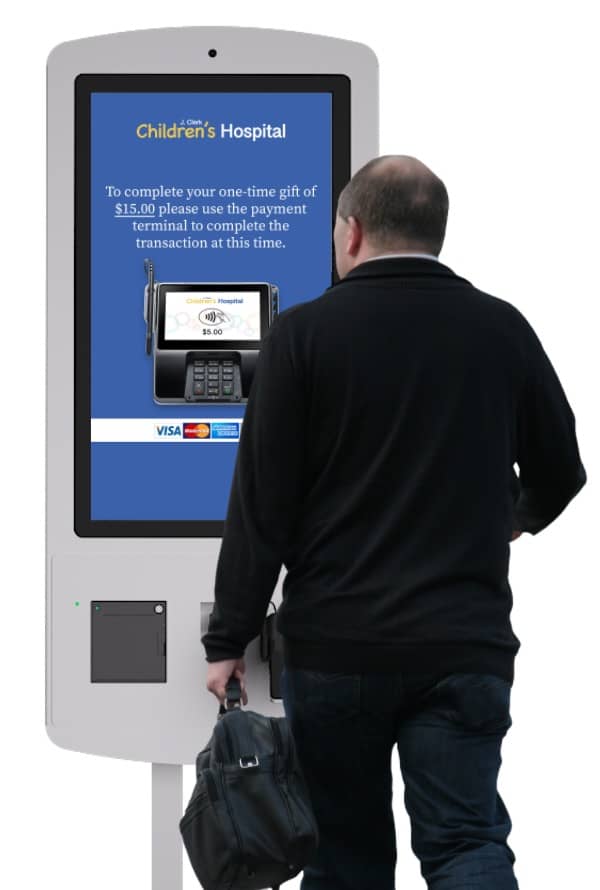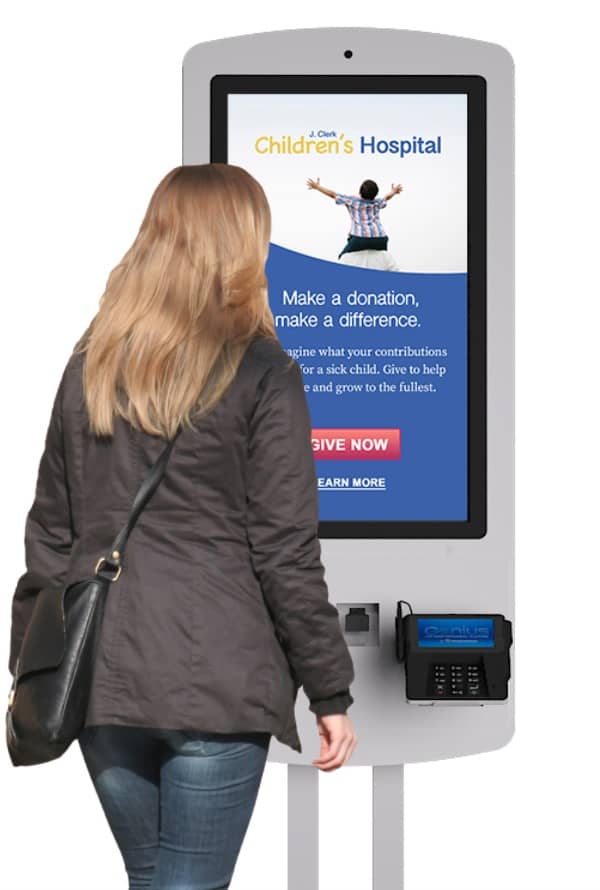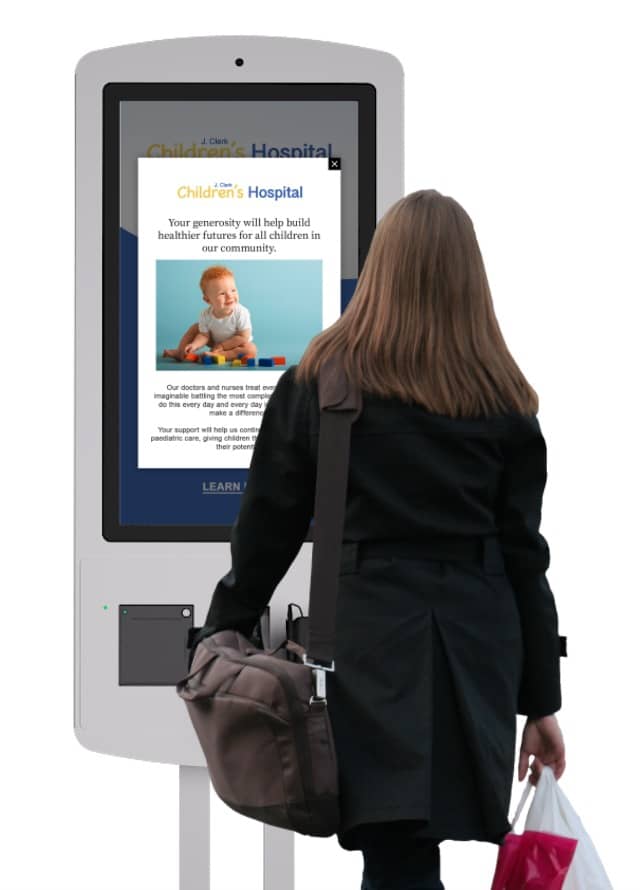 Event Tickets
Turn the Mission Kiosk into your own box-office for purchasing seats, tickets and other fundraising purchases at your next event.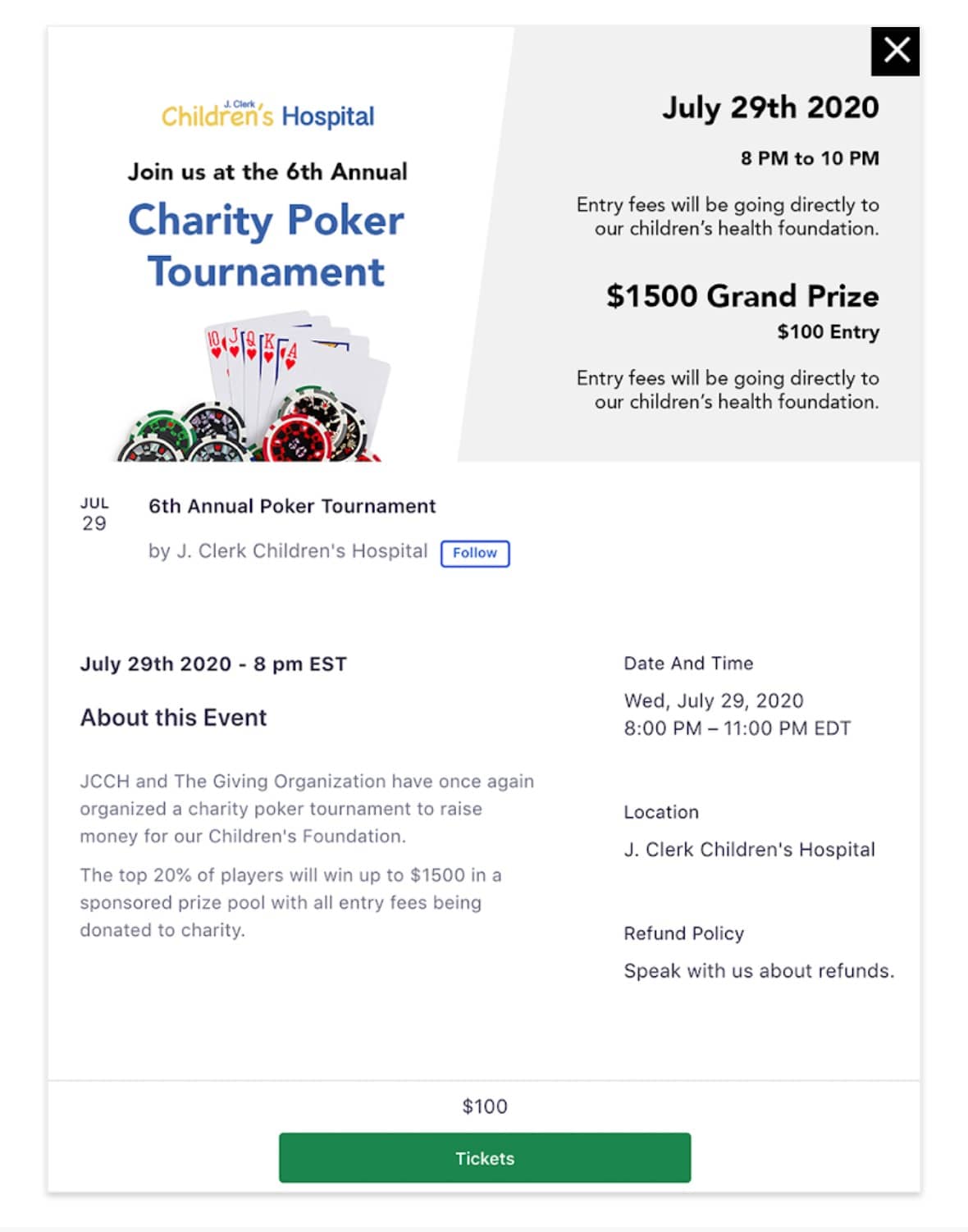 Silent Auctions
The Mission Kiosk has built-in support for silent auction catalogs. Guests can browse available items and bid right from the kiosk with just a few taps.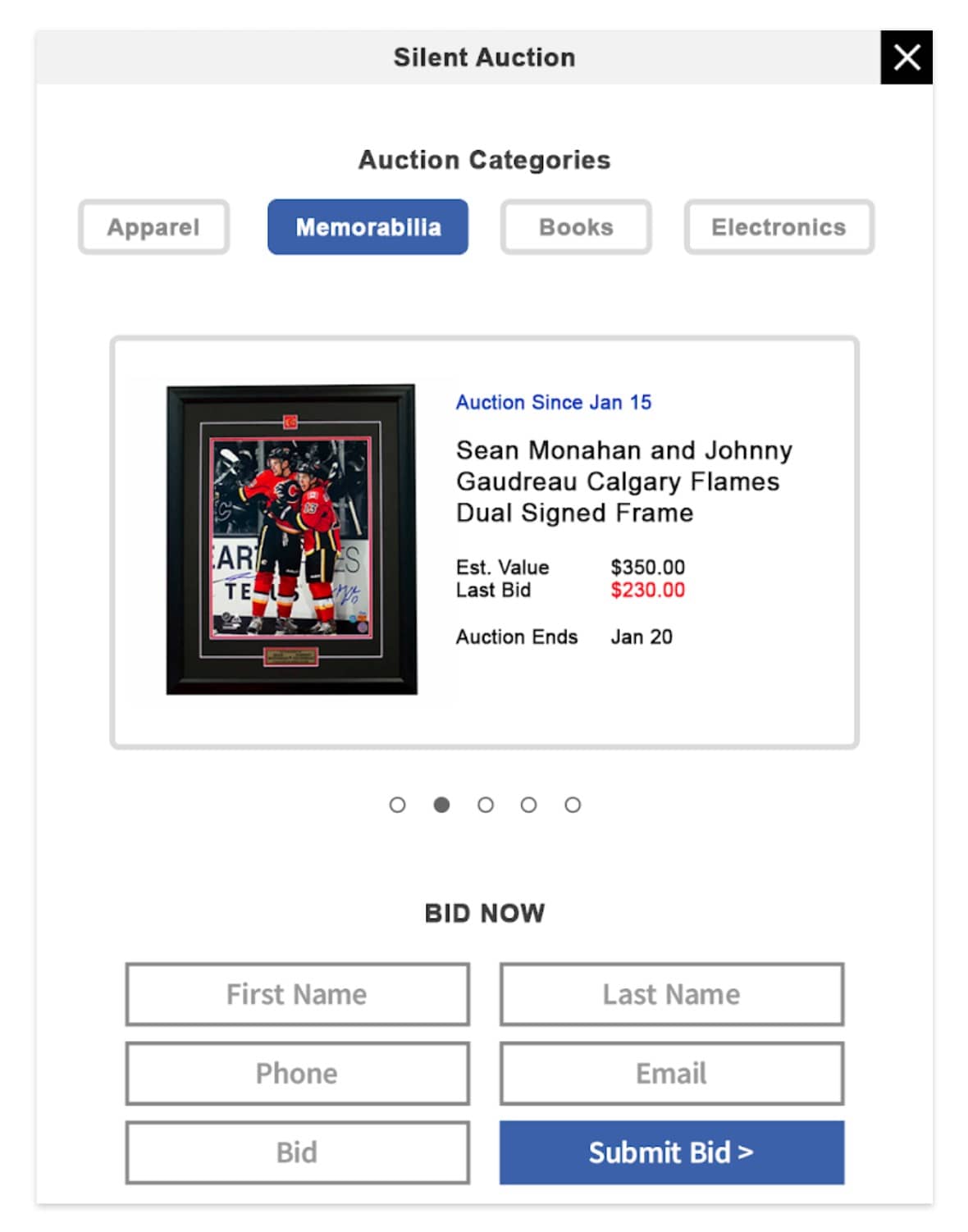 Socialbooth Pro
Socialbooth Pro is a fully automated digital photobooth. Your donors will love getting a chance to take photos with their friends. Users choose custom frames to stylize their photos and email or upload photos directly to social media.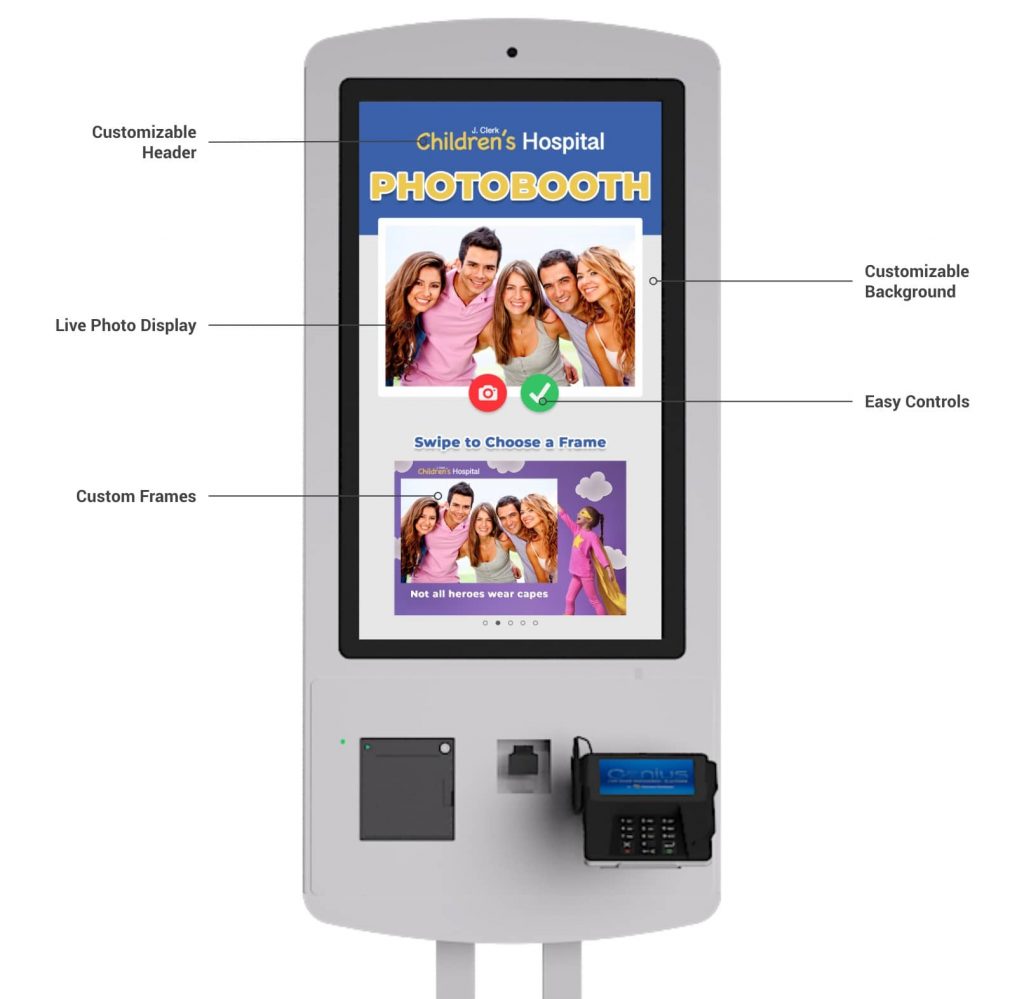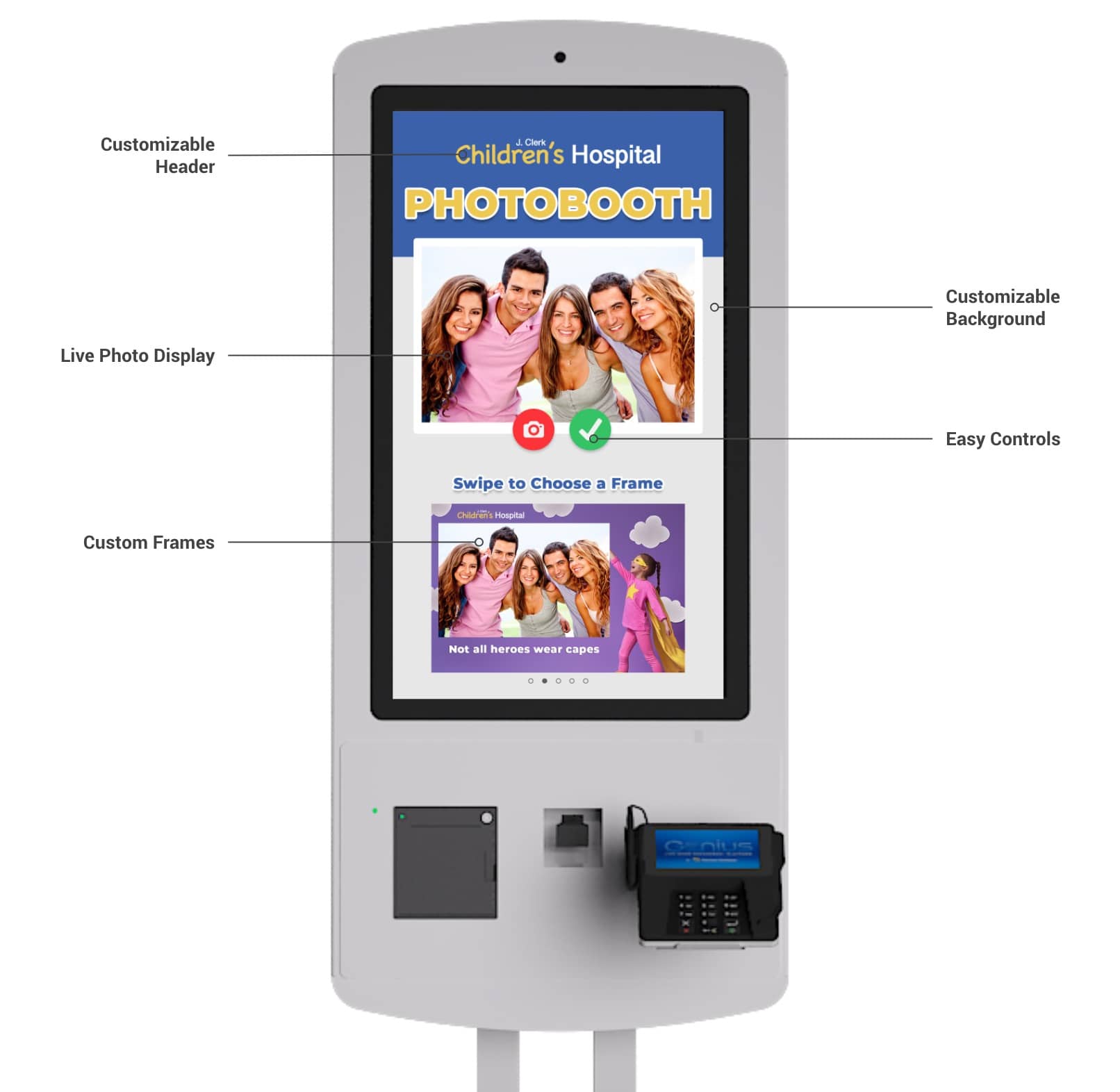 Spin to Win
Create and deploy fully customizable Spin to Win promotions for lead generation directly on the Mission App and Mission Kiosk!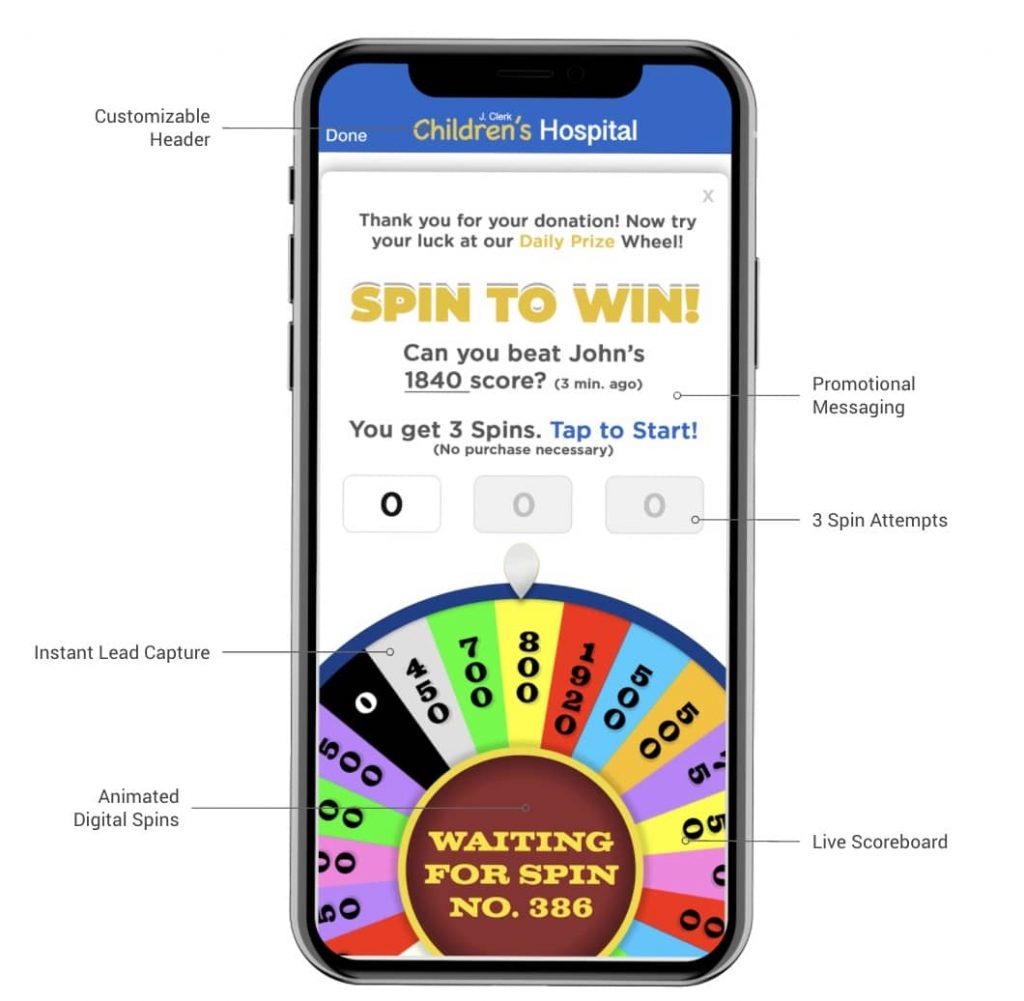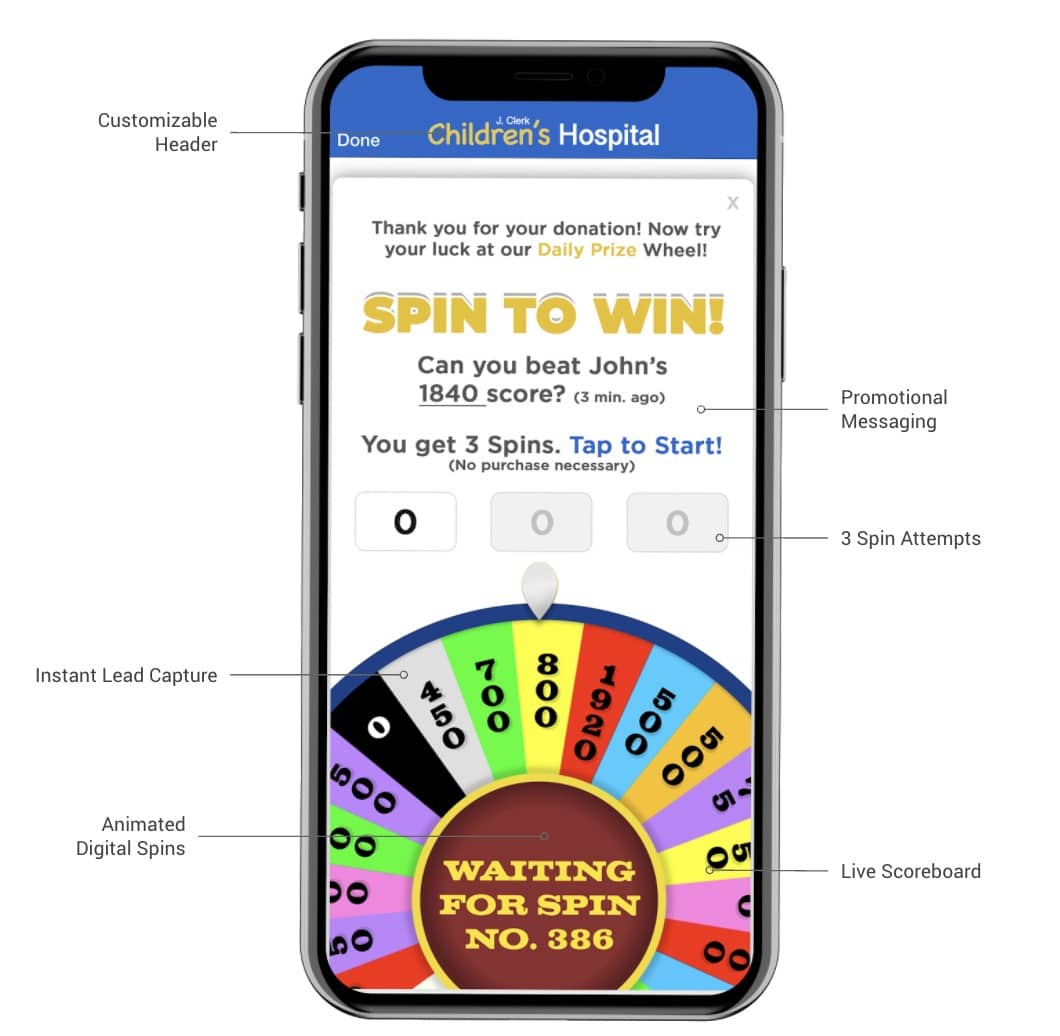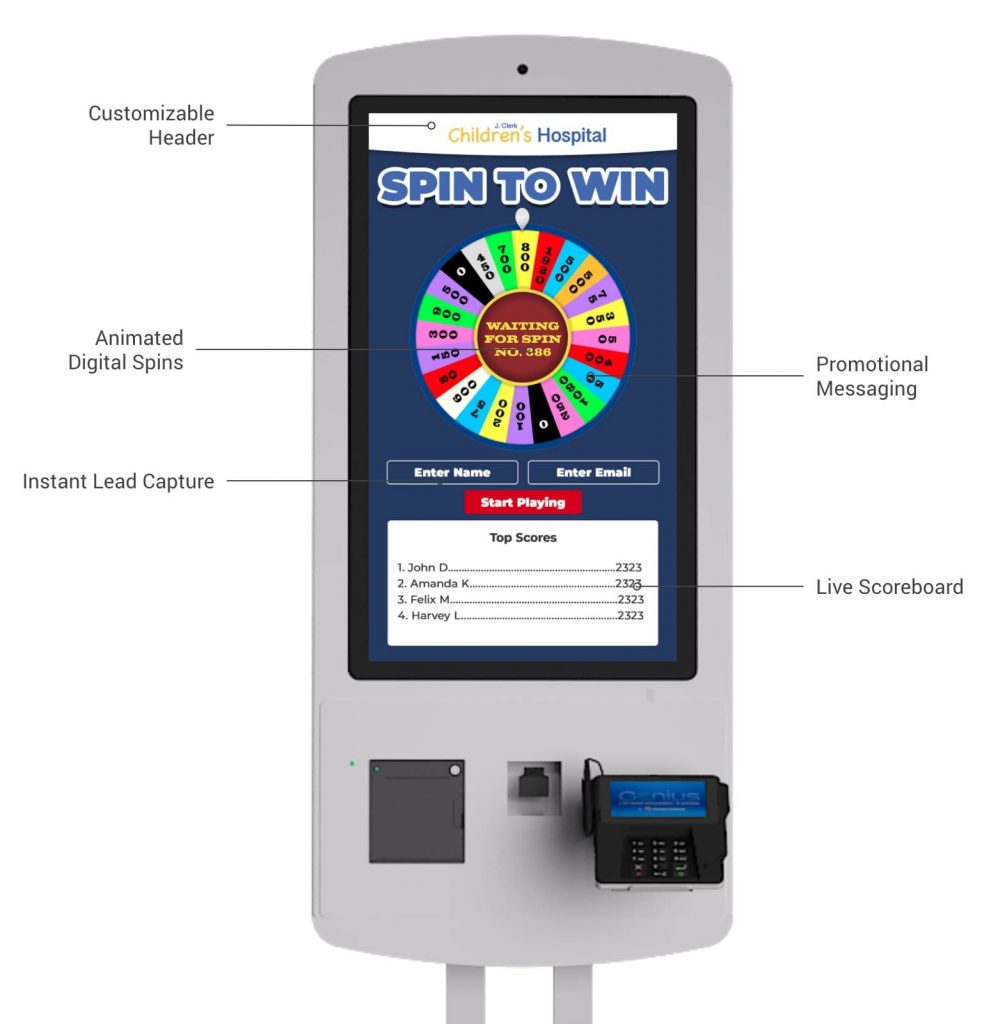 Sponsorships
Custom brand your Mission platform with sponsors and sponsorship messaging.


Vinyl Wrap
Kiosk wraps give a beautiful custom look to your machines that's perfect for sponsors!
Lead Generation
Share lead data with your sponsors by exporting directly from the Mission App platform.
Branded App
With UI adjustments for colors, logos and messaging you can easily sponsor your Mission App.
Sponsorship Games
The Spin to Win and Photobooth apps can be fully customized for your sponsors.
Mission App
With incredible tools for reporting, insights and engagement the Eflyn Mission Platform is unlike anything your organization has ever used.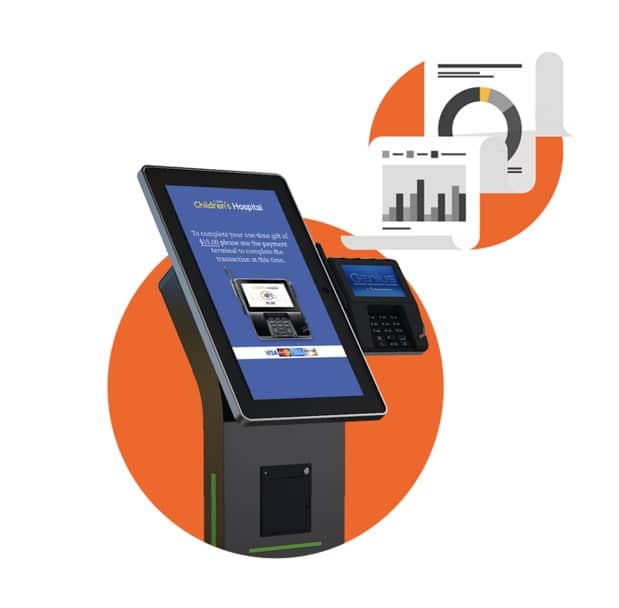 Quickly navigate donation metrics and create reports.
Search, filter and sort all your transactions in the reporting database. You can easily customize, view and download reports for reconciliation or import into third-party accounting systems.
Contribution Reports
Search, sort and filter all of your donations with detailed reports.
Funding Goals
View the funding progress of each of your projects and funds.
Transaction Reports
See credit card transaction volume with breakdowns based on card type, credit, debit, etc.
Donor Lists
See your entire list of donors at a glance with contact information and contribution totals.
Did you catch all that? Let's recap.