Mission Kiosk
Say hello to your best volunteer — a fully un-manned fundraising kiosk with personality.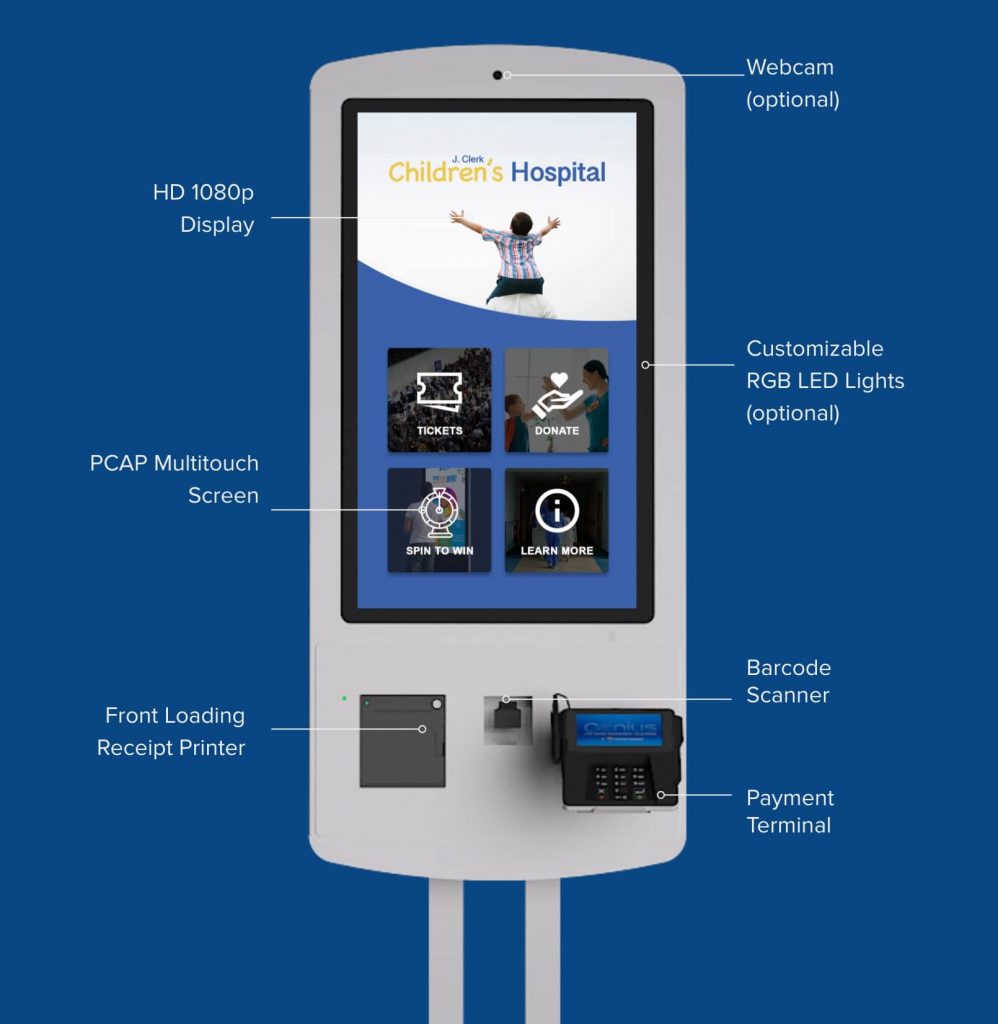 Digital Signage Screensavers
Visuals speak much louder than words. When not in-use your Mission Kiosk can rotate between images and videos of recent projects and inspirational quotes.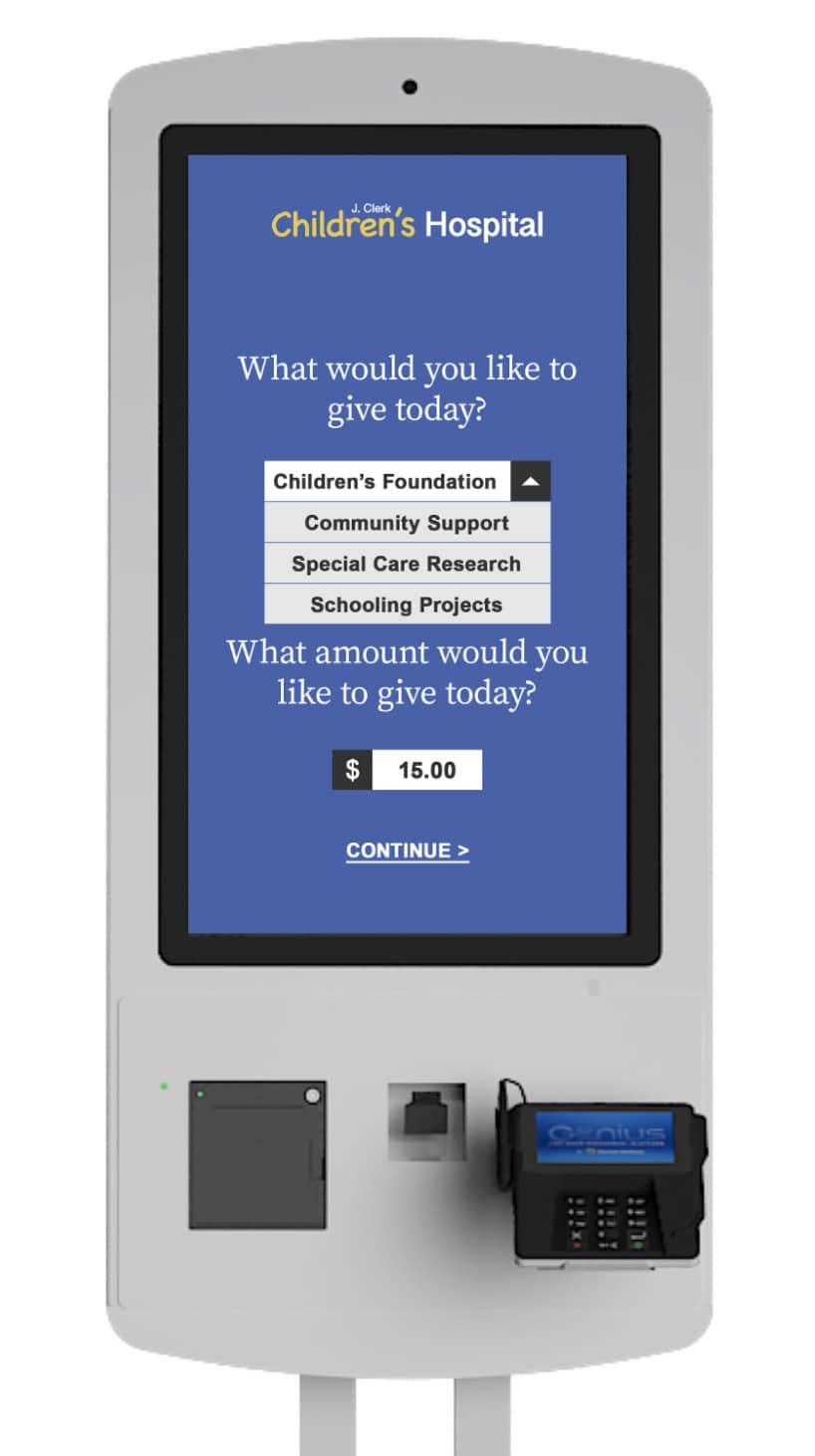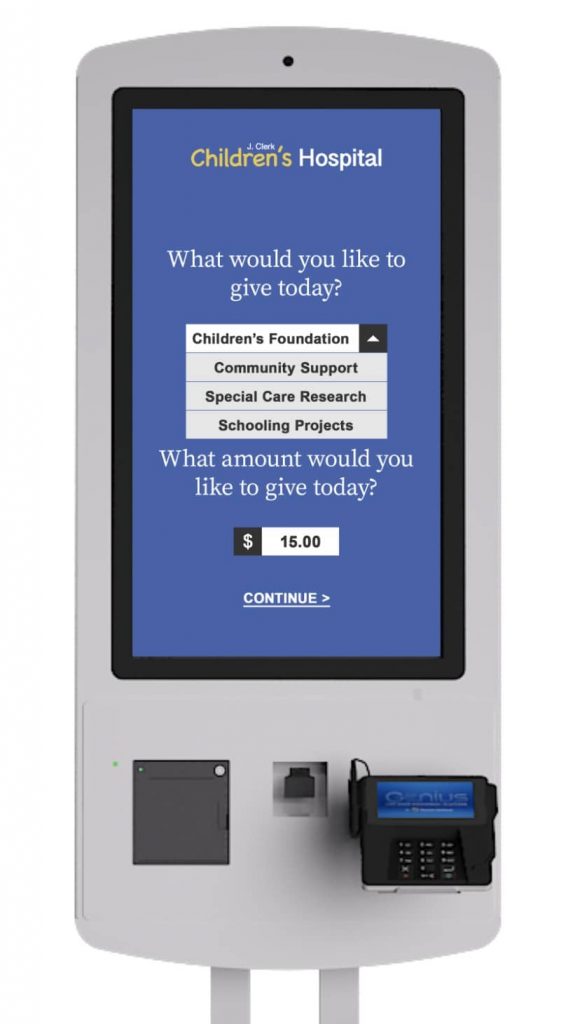 Self-Serve Donations
Craft a great fundraising strategy using Eflyn custom funds, campaigns and Appeals.
Fully Automated
Combining the latest in hardware and software automations the Mission Kiosk is your perfect fundraising companion.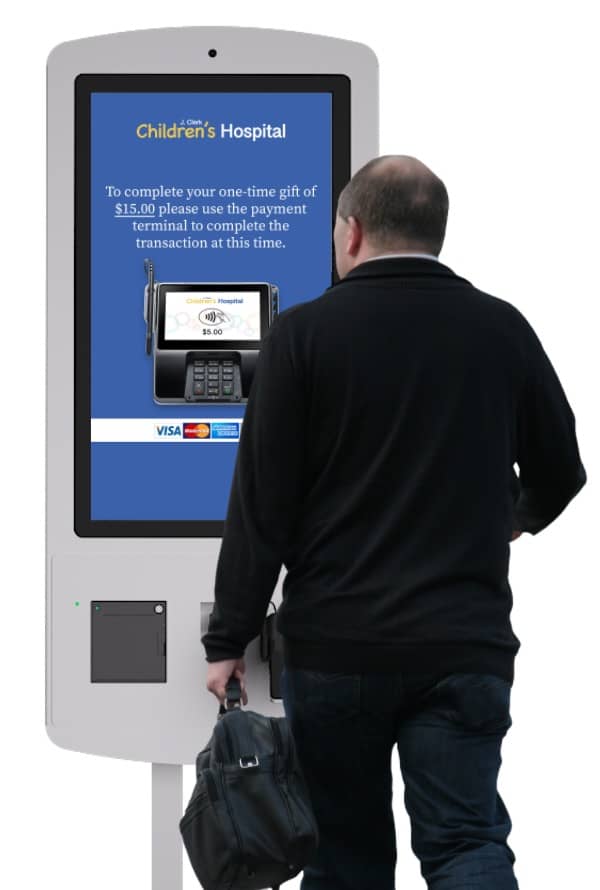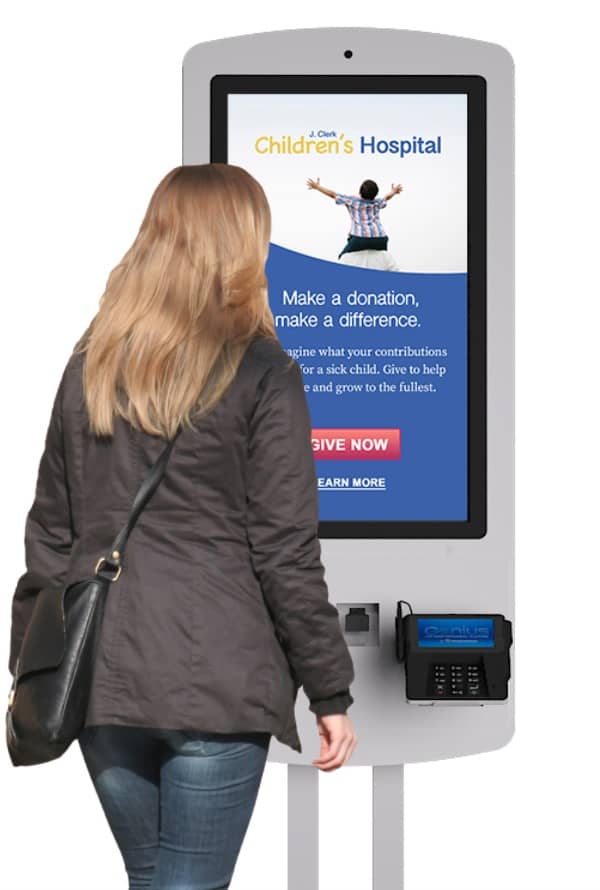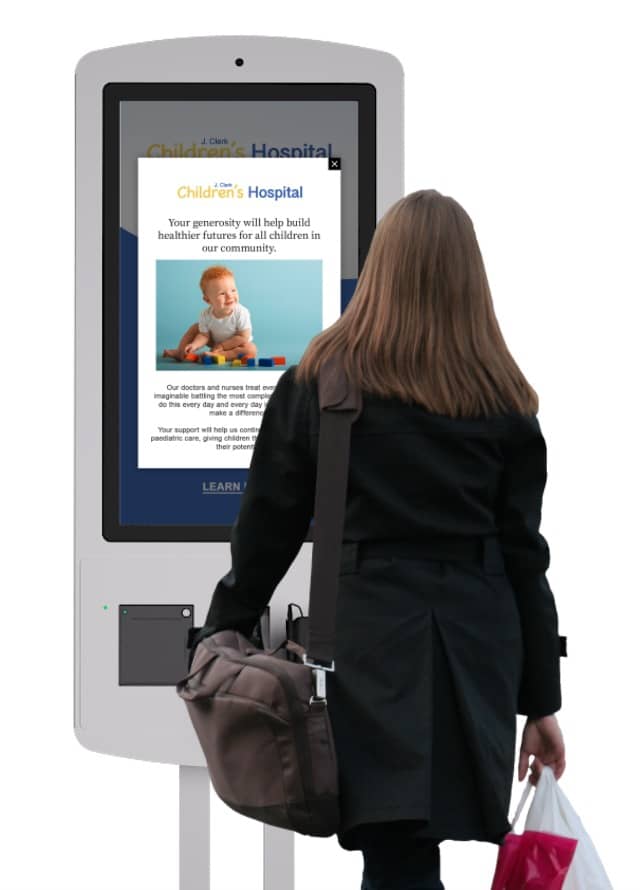 Event Tickets
Turn the Mission Kiosk into your own box-office for purchasing seats, tickets and other fundraising purchases at your next event.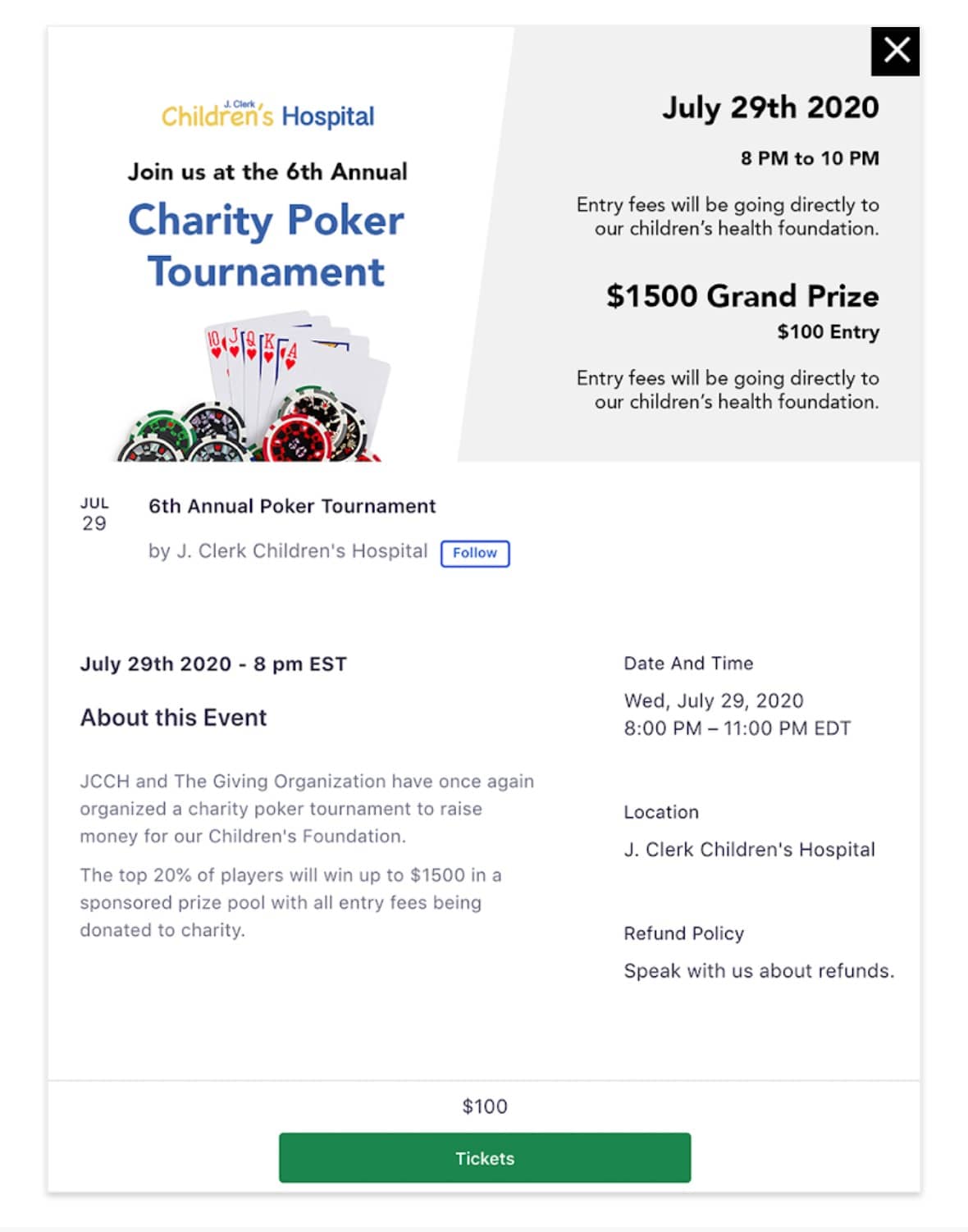 Silent Auctions
The Mission Kiosk has built-in support for silent auction catalogs. Guests can browse available items and bid right from the kiosk with just a few taps.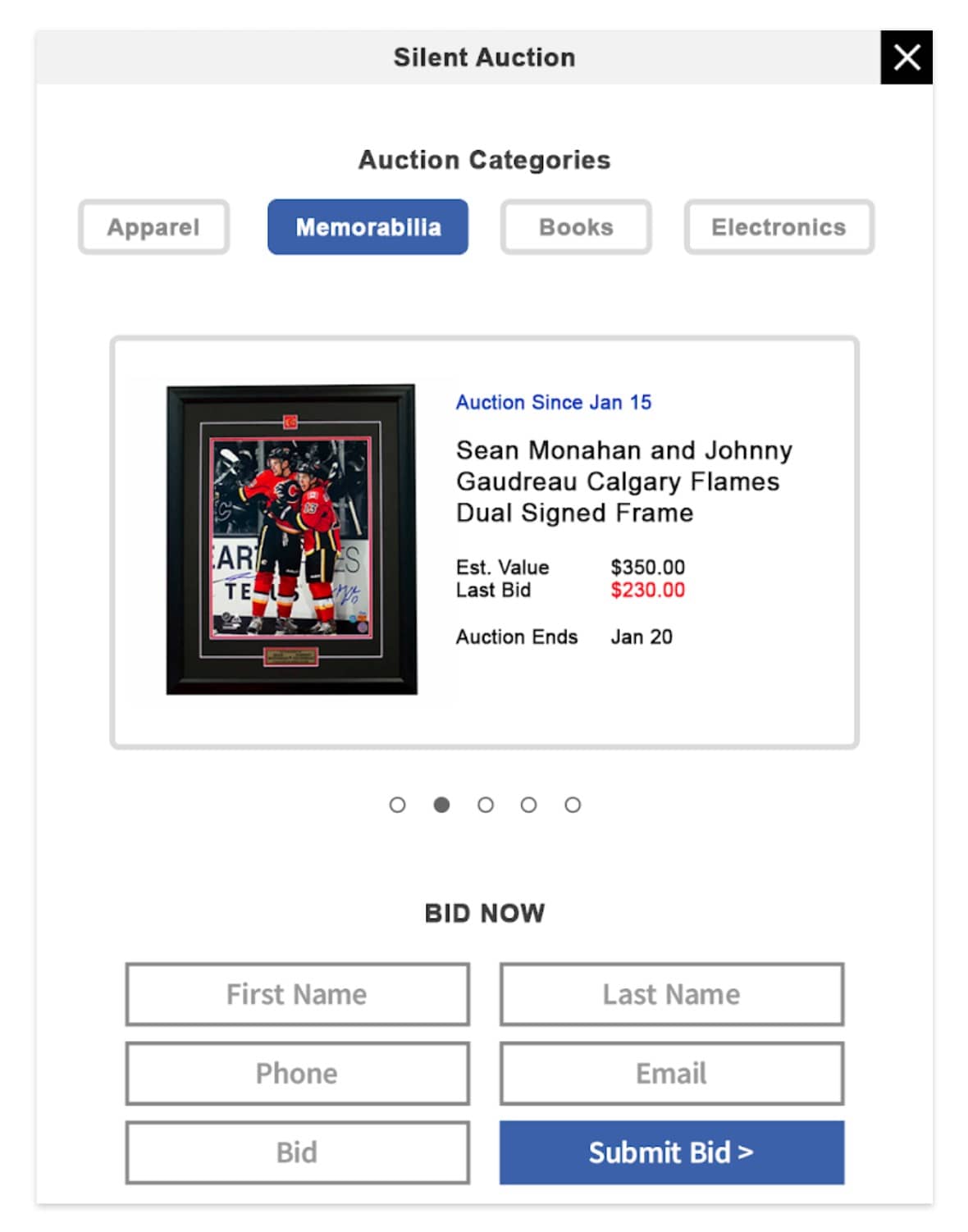 Socialbooth Pro
Socialbooth Pro is a fully automated digital photobooth. Your donors will love getting a chance to take photos with their friends. Users choose custom frames to stylize their photos and email or upload photos directly to social media.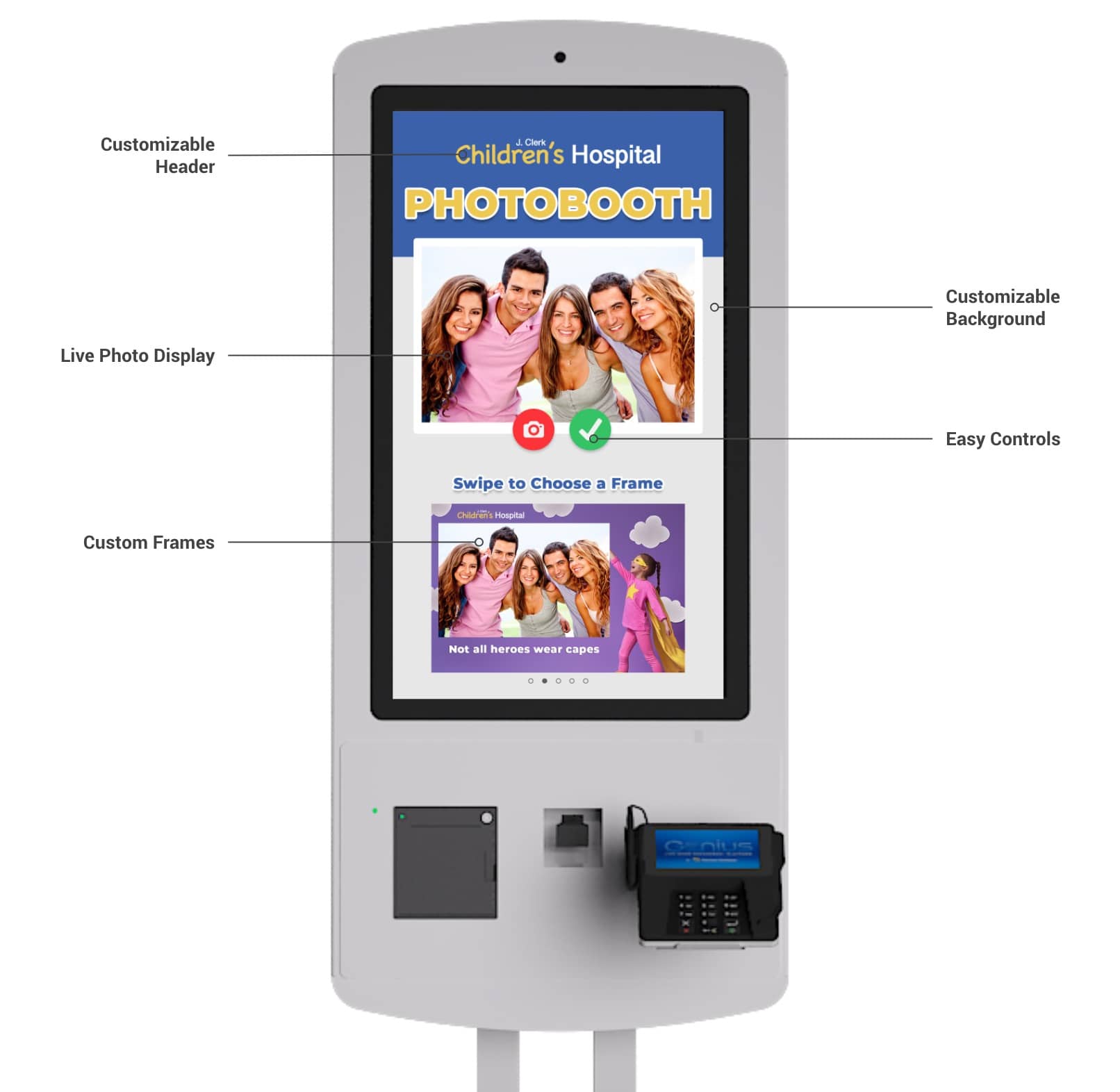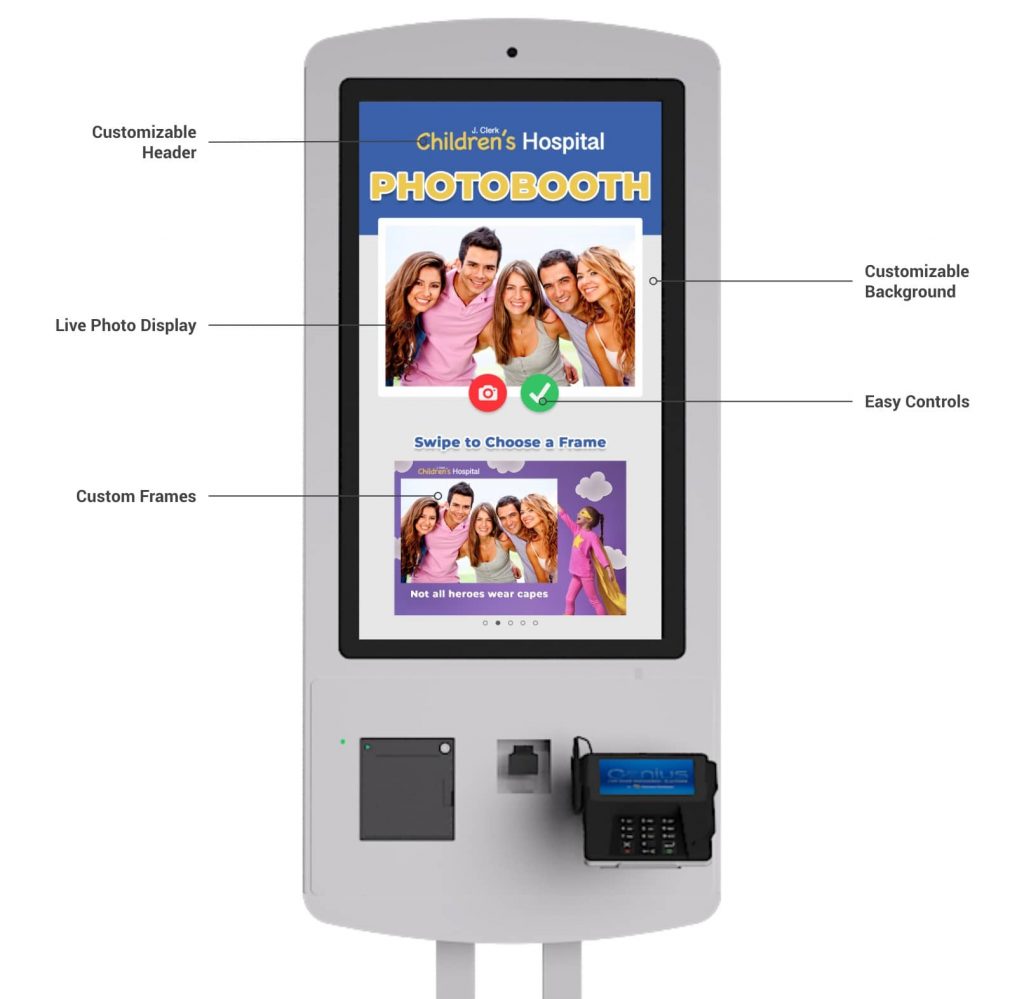 Spin to Win
Create and deploy fully customizable Spin to Win promotions for lead generation directly on the Mission App and Mission Kiosk!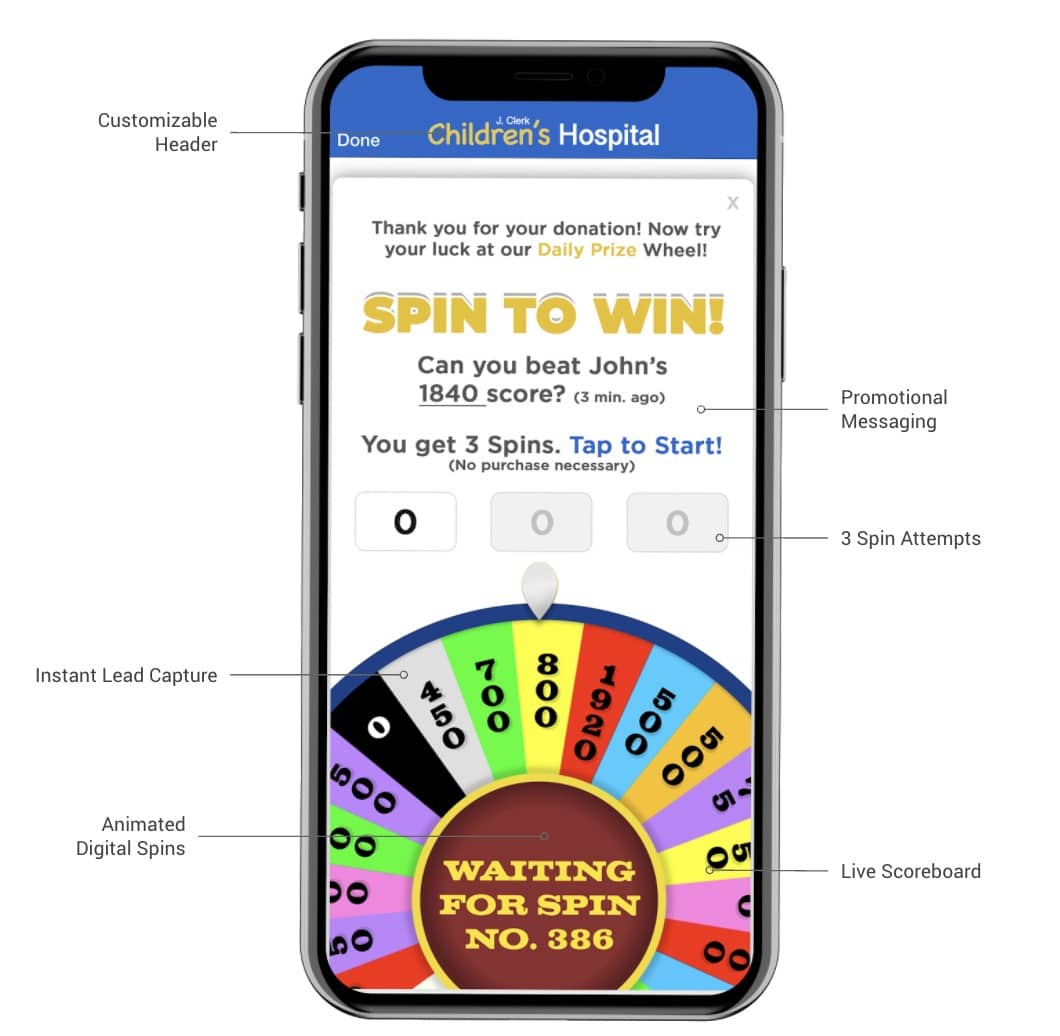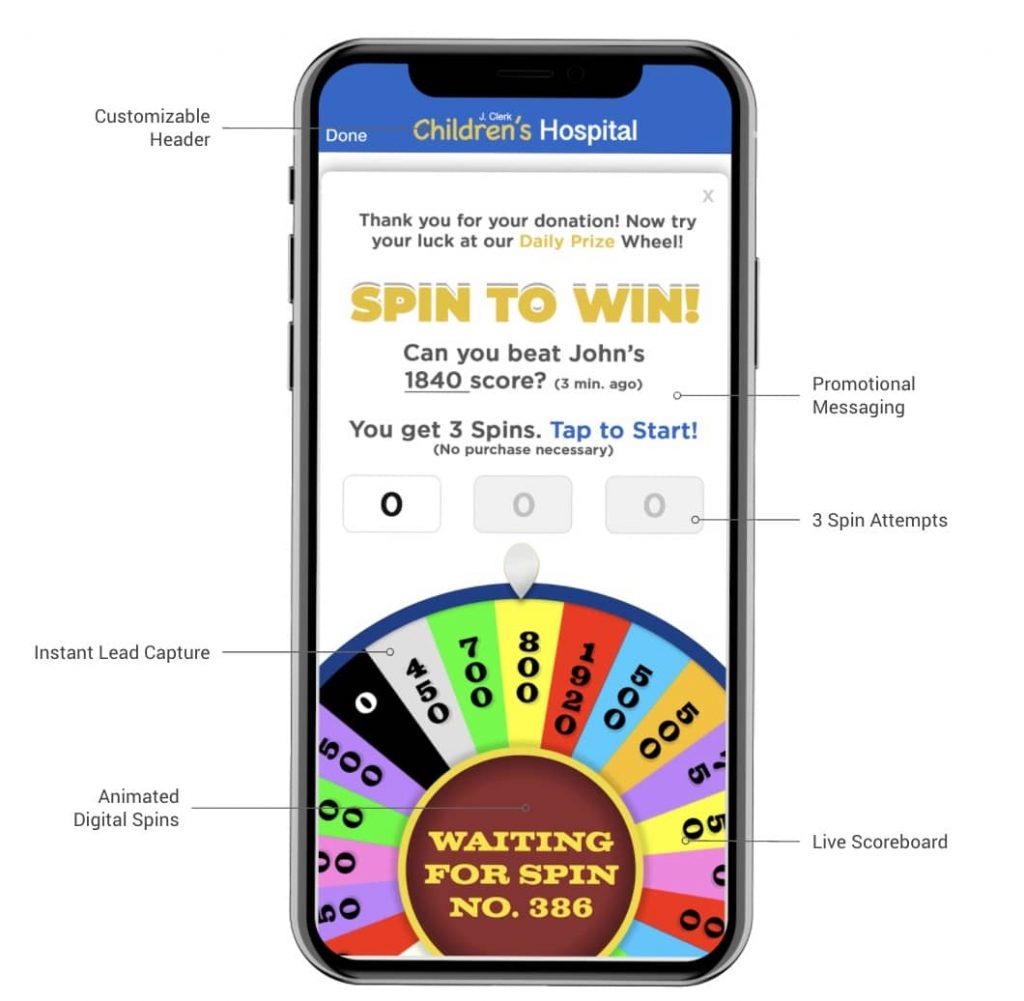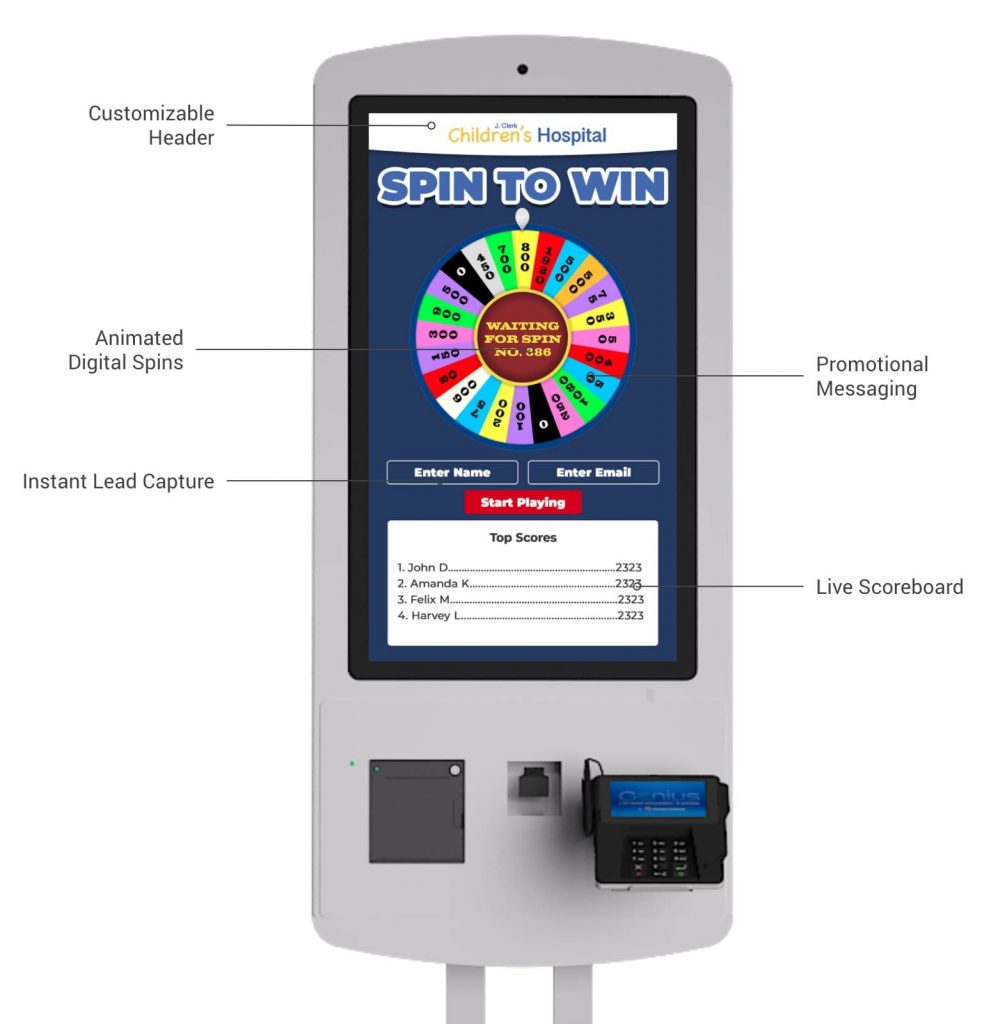 Sponsorships
Custom brand your Mission platform with sponsors and sponsorship messaging.


Vinyl Wrap
Kiosk wraps give a beautiful custom look to your machines that's perfect for sponsors!
Lead Generation
Share lead data with your sponsors by exporting directly from the Mission App platform.
Branded App
With UI adjustments for colors, logos and messaging you can easily sponsor your Mission App.
Sponsorship Games
The Spin to Win and Photobooth apps can be fully customized for your sponsors.
Did you catch all that? Let's recap.