Eflyn's first-ever 15.5" capacitive multi-touch screen packed inside a compact and sleek casing.
Completely redesigned and packed with our most advanced technology.
Improved Multi-Touch Screen with Faster Response Time
The multitouch screen is entirely redesigned to provide a faster response and more accurate touch recognition than ever before.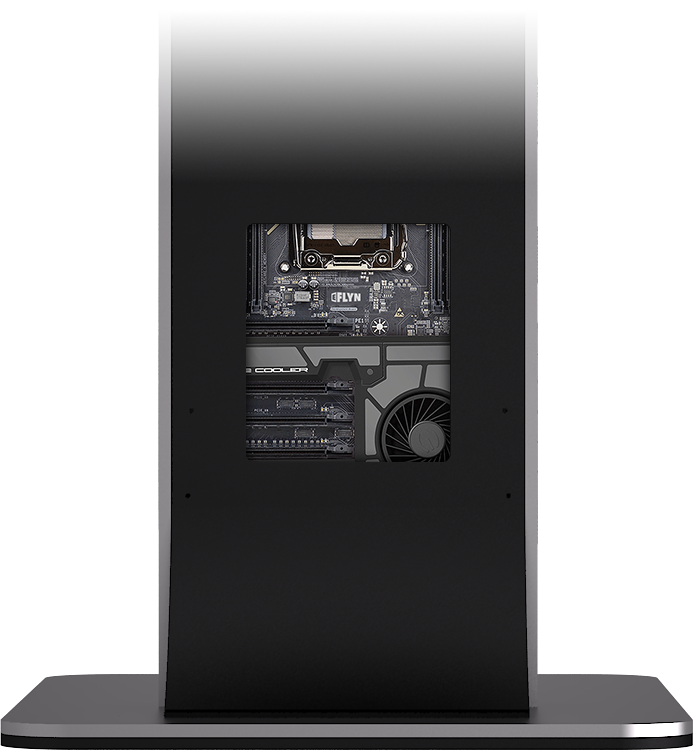 Specifications
High Performance Computer
The Sycop Kiosk was built with the user's in mind. This is why it features the familiar Windows 10 operating system, making it easy for you to operate and your customers to use.
Specifications
Wi-Fi Connectivity
Sycop Multi-Touch Kiosks feature Wi-Fi connectivity for an easy cable-free set-up. With a 802.11ac Wi-Fi wireless networking, IEEE 802.11a/b/g/n compatible and Bluetooth 5.0 wireless technology.
DIGITAL APPS
One Application. Endless Opportunities.
With Eflyn's Saigon back-end system, business owners can seamlessly create custom content for the Sycop Multi-Touch Kiosk without the hassle of meetings and wait times. Businessowners can also use this application to track leads, schedule down-times and manage kiosks remotely.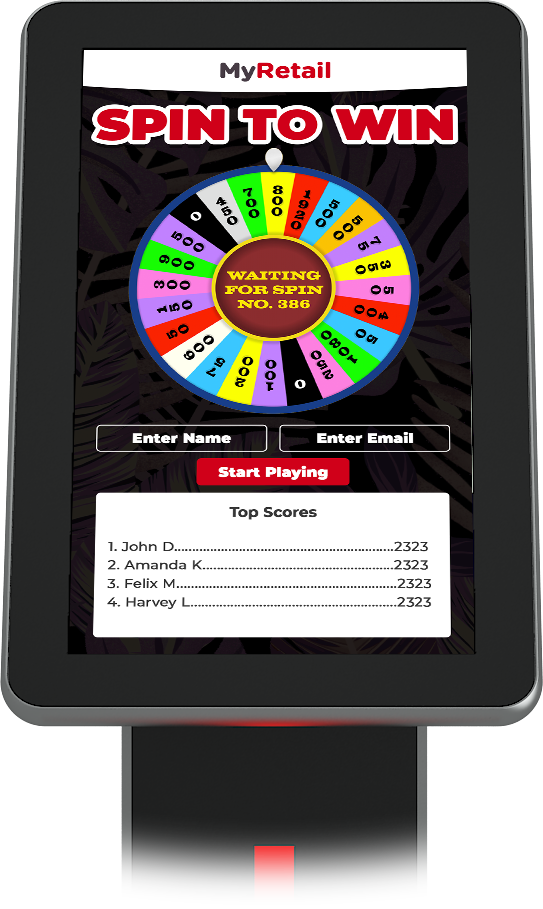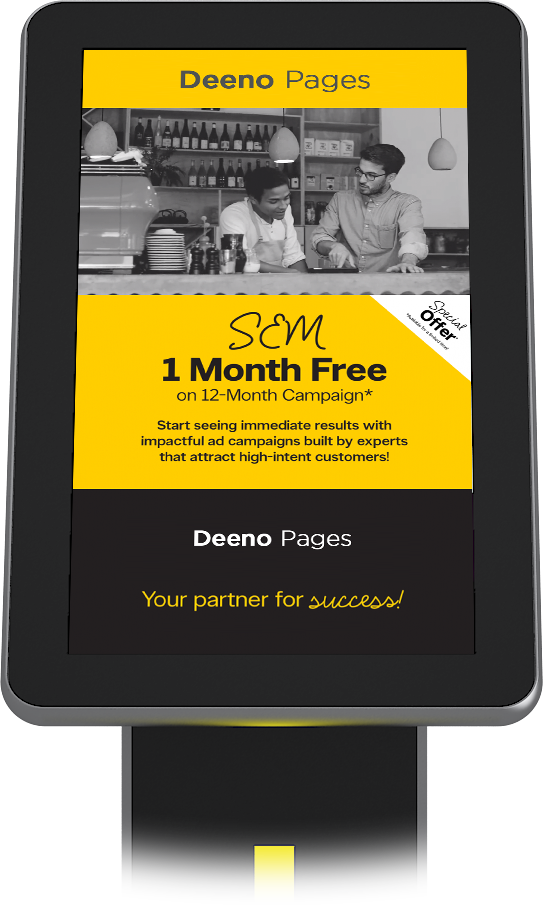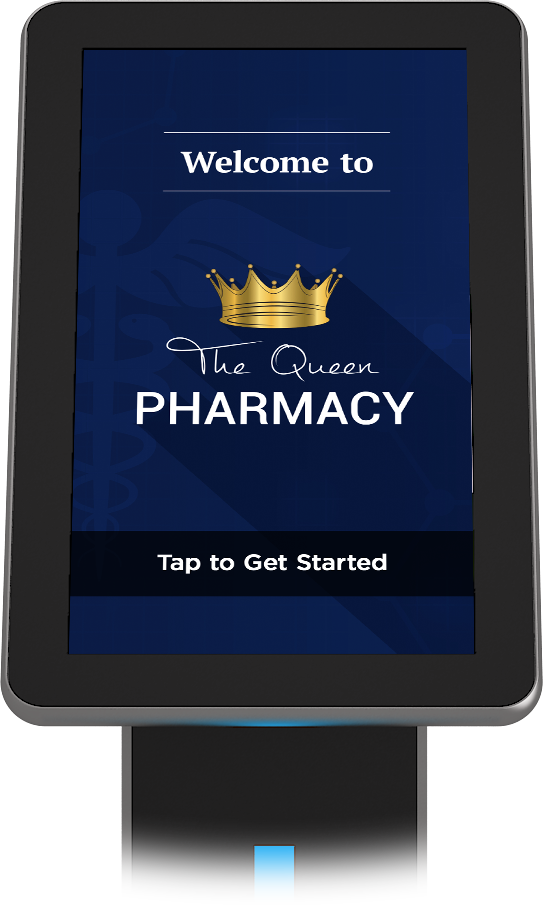 Customize
Built-in RGB Lighting
Compliment your brand strategy with RGB lighting options for your Sycop Multi Touch Kiosk. The RGB light strips support up to 7 colors in addition to various lighting effects and make your kiosks shine in any retail or restaurant setting.
Hardware
Secure and Sleek Casing
Sycop Multi Touch Kiosks feature a sleek black casing, complemented by rounded edges and a glass base. The elegance of this Kiosk make it an attractive option for consumers and businesses alike. In addition it's compact body allows for it to fit seamlessly in any space without overpowering.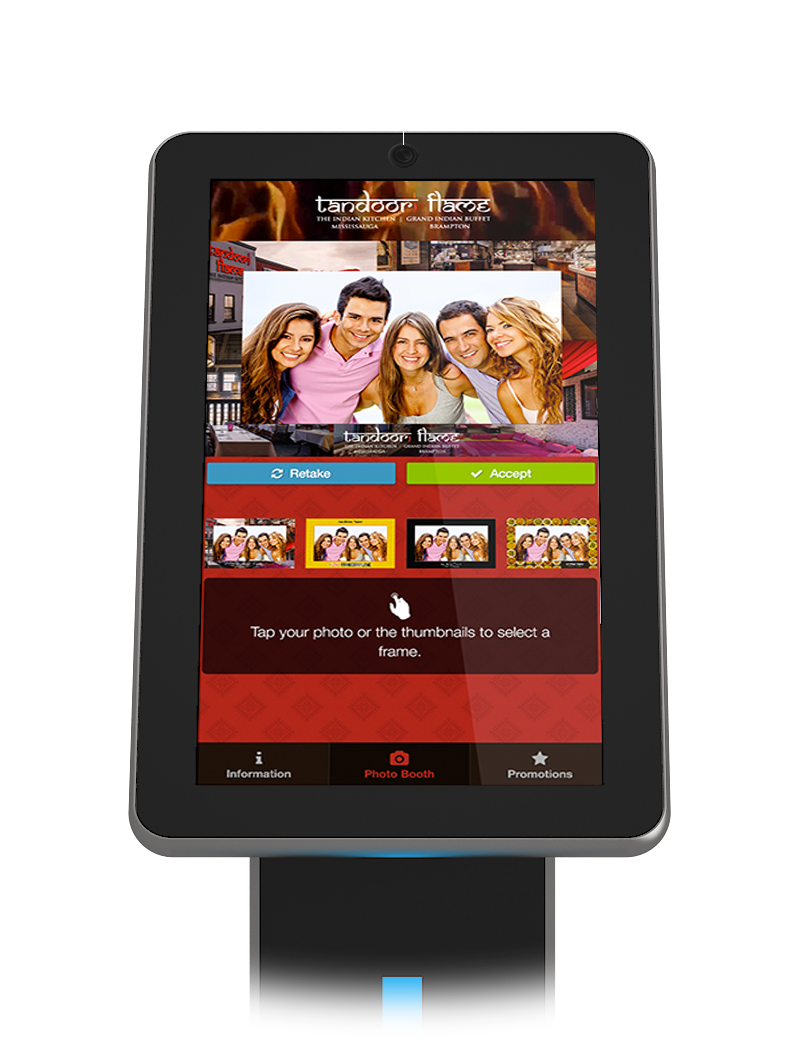 Features
Built-in Camera
The Sycop Multi Touch Kiosk features a high-resolution 720p HD camera perfect for custom applications.