As kiosk manufacturers, we do not plan on just restricting our market to fast food chains. Our designs have been made keeping the requirements of a variety of different restaurants in mind, and this is because a restaurant that is not a fast food chain can actually benefit from becoming a, "self service kiosk restaurant". Here's why: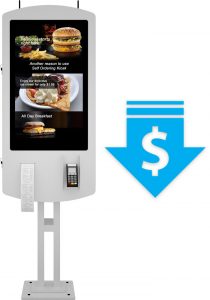 A self serving kiosk need not only be filled with fast food combos and pictures of burgers, but kiosk technology has also made automated systems highly flexible. Kiosk manufacturers interact with a variety of different restaurant types, and a self service kiosk restaurant only has a machine version of your regular server.
The kiosk is designed in a way that emulates human servers, and so can adapt to different types of restaurants, even fine dining restaurants! Wouldn't you love not having to pronounce that really difficult French dish but still being able to order it?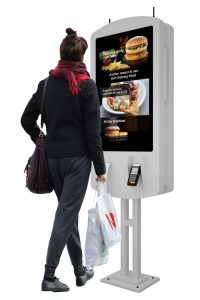 Kiosk technology doesn't just design a kiosk to take orders; it enables it with the ability to organize and systematize the entire process of taking orders and executing them. Basically, in a self serving kiosk restaurant, the self serving kiosk can potentially become the only intermediary between your customer and your chef— how cool is that?
If you are looking to create a fancy, modernized atmosphere at your restaurant, what have you been thinking? Automated, touch-screen and human-less machines that take orders and serve food to the customers should have been the first item on your shopping list! Nowadays, customers are not just satisfied with good food, they are looking for experiences, and if you can provide them with something that they cannot find elsewhere, you are giving them that experience.

Once you have already transformed your restaurant into a self service kiosk restaurant¸ you do not really need to do much beyond maintaining your machines. Since you already know that kiosks are designed in a way that makes them compatible not just to fast food restaurants, you know that they will not be impeding your restaurant's dining style in any way. In such a competitive industry, why not use something that is both, appealing, and will help you compete with lower-priced competitors?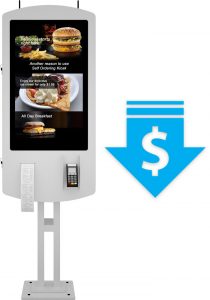 The misconception that only a fast food chain can become a self service kiosk restaurant has emerged from the fact that those are the only kinds of restaurants that currently use automated systems of ordering. This means that you have the edge over your competitors if you begin using this system for your style of dining first; this may just be your chance to set a new trend in your industry!
If this article has convinced you, the first thing you should do is contact us. At Eflyn, we specialize in creating adaptable and high-tech automated kiosk machines that have the ability to single handedly turn your restaurant into a self service kiosk restaurant— they are accompanied by specific software that systemizes the entire process of ordering, and will save your restaurant from problems of inaccuracy, delays, and high-costs almost immediately.